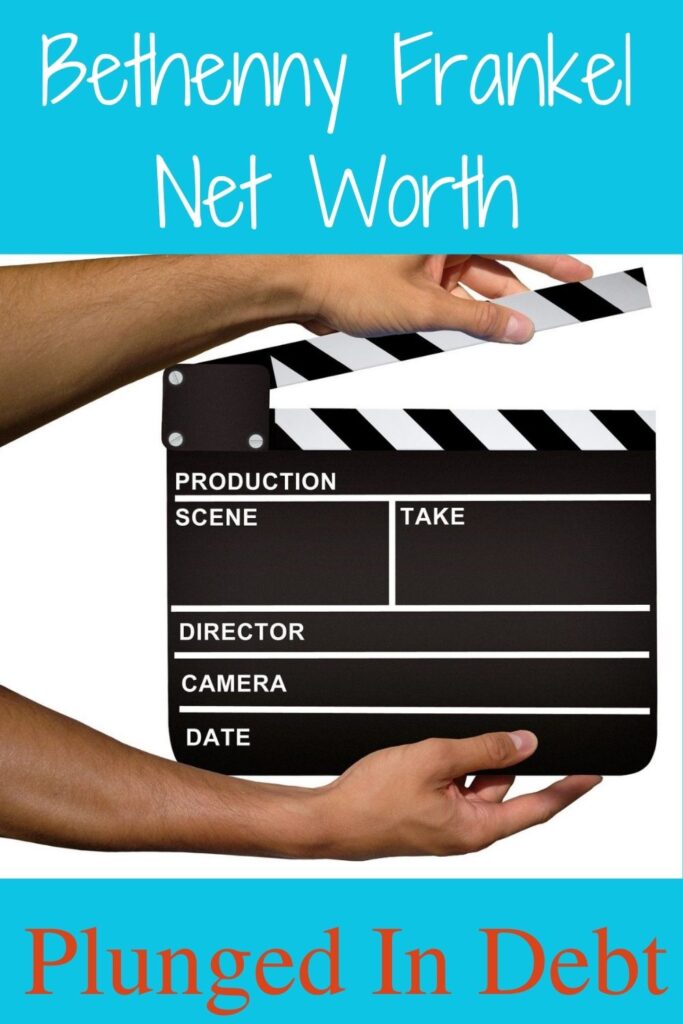 At this point, there are so many "Real Housewives" that it's hard to keep up with all of them unless you're one of the most dedicated fans. However, a few of these women stand out as particularly well-known. Bethenny Frankel is one of those women. She's a self-made millionaire with multiple business pursuits and an active lifestyle. So, what is Bethenny Frankel net worth?
Who Is Bethenny Frankel?
Bethenny Frankel is most widely known as one of the first women on "The Real Housewives of New York City." She began the show in 2008 when it premiered. She continued as a primary cast member for eight seasons over the years, although she left for a time and returned later. However, this actually wasn't the first show that she was on. Three years prior to the show's premiere, she was the runner-up on "The Apprentice:Martha Stewart." That tells us a lot about her because she's as much a business woman as she is a reality TV star.
Bethenny Frankel's Younger Years
She was born in 1970, making her just over 50 years old today. She always wanted to be an actress, so she moved to Los Angeles when she was in her early twenties. However, she earned less through acting and more through her work for famous people. She served as a personal assistant to Jerry and Linda Bruckheimer and as nanny to Paris Hilton. She also took on set work. For example, she was a production assistant on "Saved By The Bell."
Bethenny Frankel's Television Career
As aforementioned, Frankel was the runner-up on the Martha Stewart version of "The Apprentice" in 2005. In 2008, she started appearing in "The Real Housewives of New York City." Her popularity on that series led to several spinoffs including "Bethenny Every After" and "Bethenny & Fredrik". For a couple of years, she had her own daytime talk show, simply called "Bethenny." Most recently she starred in reality TV show "The Big Shot with Bethenny." This is another business-themed reality competition show.
Bethenny Frankel's Businesses
As you can see, she's all about business. In fact, according to her website, this latter show is part of a "multi-year deal with MGM Television and Mark Burnett to generate unscripted television projects that she will produce." She has her own business called B Real Productions through which she's doing this work.
Early Businesses
As soon as she got to LA, she started building up her network of connections. She also started forming businesses. Her early businesses included:
A party-planning business called In Any Event
A resale clothing business
BethennyBakes for healthy cookies and meal delivery
Skinnygirl
If you're a fan of "Real Housewives of New York City," then you already know that she's the founder of Skinnygirl. She promoted this widely on the show. At the time, the brand was known for its "skinny" cocktails. However, she sold off the cocktail portion of the business. She kept the rest of the brand, though.
It's a lifestyle brand for women featuring "skinny" foods like popcorn and salad dressings, as well as supplements, clothing, eyewear, and kitchen accessories. When she first launched the brand's jeans on HSN, they all sold out within just a couple of hours. She's clearly got a good head for business.
Just B Podcast
A couple of years ago, she started a podcast called Just B, which is all about being a businesswoman. As soon as it launched in fall 2020, it started topping all of the podcast charts. She shares her own thoughts about business (and life). She also interviews others in various industries.
Brand New Book by Bethenny Frankel
Most recently, she completed a book project called "Business is Personal: The Truth About What It Takes To Be Successful While Staying True to Yourself." This book has a May 2022 release date. Of course, people expect it to top the charts as soon as it comes out, just like her podcast did.
Note that this isn't her only book. She released several books related to the Skinnygirl line including a self-help book, a recipe book, and even a novel called "Skinnydipping."
Charity Work
Also notable is the charitable arm of her business, which she calls BStrong. They give emergency assistance to people inc crisis all around the world. At this time, they're helping in Ukraine. The Teal Mango reports they've given $20 million to this effort. Past assistance has included those affected by tornadoes, fires, and other disasters.
Bethenny Frankel's Personal Life
Of course, reality TV stars' personal lives aren't very separate from their business lives. We saw her life play out on "The Real Housewives of New York City." Then, she had her spin-off shows. The first one, "Bethenny Ever After," was a reality show about her engagement and marriage to Jason Hoppy. The show's premiere was Bravo channel's highest-rated premiere at the time. The show documents their early relationship including their daughter Bryn's birth.
This wasn't her first marriage. She was married to entertainment executive Peter Sussman for less than two years in the 1990s, a choice she openly regrets. It's also not likely her last marriage. She and Hoppy separated in 2012, although it took another nine years to finalize their divorce. She is currently engaged to film producer Paul Bernon.
What Is Bethenny Frankel Net Worth?
Obviously, most of the "Real Housewives" have a large net worth. The main point of the show is to let viewers glimpse into the lives of rich women. However, because of her smart business sense, the Bethenny Frankel net worth might be higher than many of the others. She has over 2.5 million Instagram followers for her primary account alone.
Celebrity Net Worth explains that Bethenny Frankel net worth comes in large part from her sale of Skinnygirl Cocktails, rumored to be between $39 million and $64 million, with additional incentives related to its future growth. However, her net worth also comes from all of her other businesses as well as her real estate sales, of which there have been several multi-million dollar homes over the years. They place her net worth at about $80 million.
Fun fact: She's been on the cover of "Forbes" magazine. Moreover, she's made their list of "Highest-Paid Women in Entertainment."
Read More:

Kathryn Vercillo is a professional writer who loves to live a balanced life. She appreciates a good work-life balance. She enjoys balance in her relationships and has worked hard to learn how to balance her finances to allow for a balanced life overall. Although she's only blonde some of the time, she's always striving for total balance. She's excited to share what she's learned with you and to discover more together along the way. Learn more about her at www.kathrynvercillo.com.