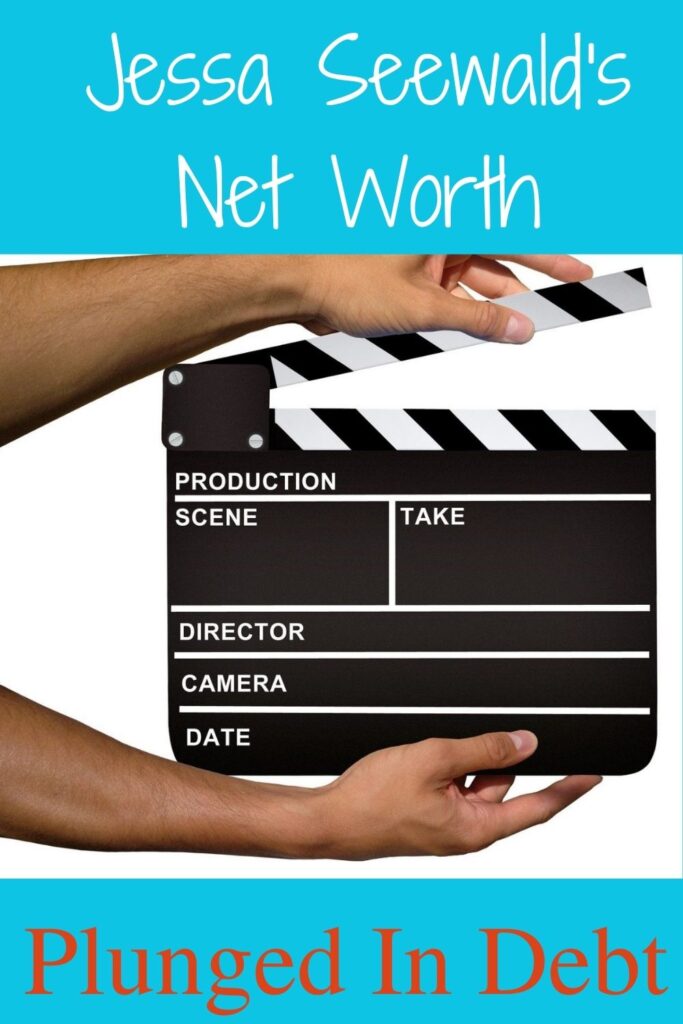 If the name Jessa Seewald doesn't ring a bell at first, maybe you'll recognize her as Jessa Duggar. Jessa is one of the nineteen children born to Jim Bob and Michelle Duggar. The family began their reality television journey when there were "only" fourteen kids, growing it over time. They've gone through a lot of controversy in recent years, although, of course, some family members have fared better than others. Who is Jessa and what is Jessa Seewald's net worth?
The Duggar Family
Jim Bob and Michelle Duggar are devout Baptists who don't practice birth control. As a result, they have nineteen children together. Such huge families are fascinating to the American public, making them a great subject for television and films.
ET explains that they debuted on the air in 2004 in a documentary called "14 Children and Pregnant Again," when Michelle was pregnant with baby #15. This was followed by two additional television documentaries: "Raising 16 Children" and "On the Road with 16 Children."
The family began their TLC show in 2008. At the time, it was named "17 Kids and Counting." The name changed twice as additional kids were born, and is best known as "19 Kids and Counting." That show ended in 2015 amid a lot of family controversy, specifically that oldest son Josh was accused of molesting some of the younger girls int he family.
However, that same year, the family continued with a spin-off show called "Counting On." This show remained on the air until 2021. This show was canceled in 2021 after Josh was convicted of child pornography possession.
Who Is Jessa Seewald?
The family's 19 children all have names that start with J, making it a bit confusing for all but the most devoted fans to keep up with who is who. That said, if you follow the family's controversy in the headlines, then you might know of Jessa, since she is one of the sisters who came forward to speak about her brother's molestation of her when he was a teenager. But, let's start at the beginning.
Jessa Seewald's Childhood
The Duggar family lives in Tontitown, Arkansas. The town had just a few hundred people when the family first started appearing on air. As the family grew, so did the town. Still, the population remains under 5000. Therefore, of course, the entire town must know the Duggar family.
9 of the 19 Duggar children are girls. Jessa, born in November 1992, is the third eldest of the girls. Jill and Jana are one and two years older than her respectively. Of the 10 boys in the family, Josh and John-David are both older than Jessa. Therefore, she's the fifth of nineteen in the family line-up. Josh is four years older than Jessa.
Josh and Jessa Duggar
Obviously, Josh Duggar has caused a lot of problems for the family. In 2015, the world became aware that he had been molesting at least four of his younger sisters, including Jessa.
The whole ordeal was challenging for them, not only because of the obvious trauma, but also because of their lives in the reality television spotlight. Although the molestation was serious, the exaggerated headlines calling it "rape" were also upsetting to Jessa and her sisters. It's challenging enough for survivors to understand the nuances of their experience and the trauma of various action without the whole world looking on.
Jill and Jessa were the first two to come forward. Jessa was 29 years old at the time. Both women insisted at the time that they had forgiven their brother for his sins, which included fondling them in their sleep. Two years later, they sued the city and police department for their distress. That said, though, they and two other sisters went to trial against Josh in 2021 for emotional distress related to the molestation scandal.
Around that same time, Josh was convicted on criminal charges of possessing child pornography. Jessa's husband, speaking on behalf of both of them, expressed gratitude for the guilty verdict.
Jessa Seewald's Family
InTouch Weekly has a Duggar Family Tree that shows the nineteen children who range in age from Josie, just 10, to Josh, over 30. They also have more than 20 grandchildren. Big sister Anna stuck with the family tradition of naming all of her kids starting with the same initial; in her case: M.
Jessa didn't opt to go the same route. Jessa married Ben Seewald in 2014. Their first child, Spurgeon, was born in 2015. They've had other child every two years since: Henry, Ivy, and Fern. The two songs were named for historic bible figures but the girls' names do not come from the Bible.
Jessa Seewald's Net Worth and Income
What is Jessa Seewald's net worth? It's always challenging to know about the finances of these big families on reality TV because so much of that income is family income.
Jessa started appearing in TV documentaries with the family when she was not quite a teenager. She continued on the show for all of those years. However, how much the family made, and how much of that went to the kids when they were minors, then later when they were adults, is rarely made public.
That said, Jessa and her husband and children were main cast members of the "Counting On" spinoff. In particular, the first couple of seasons focused almost entirely on her and her sister Jill. Therefore much of Jessa Seewald's net worth probably does derive directly from that reality television work. She turned 18 in 2010, so presumably she had her own financial contracts for her appearances from at least that point onward.
Social Media Influencer
Like many reality television celebrities, Jessa also works as a social media influencer. She has more than two million Instagram followers as well as a strong YouTube following.
Jessa Duggar, Author
Additionally, she and her sister Jana, Jill, and Jinger co-authored a book about their family called "Growing Up Duggar," which came out in 2014. So, a portion of Jessa Seewald's net worth must come from that as well.
Pastor Work
Her husband Ben recently became an ordained pastor, through which he can earn a modest income. On the Duggar family website, Jessa's parents explain that they managed to support such a large family both through earning income in multiple endeavors and through frugal living. Some of that likely influences how Jessa and Ben deal with their finances today.
What Is Jessa Seewald's Net Worth?
Nicki Swift placed the couple's shared net income as about $400,000 as of mid-2021. Hidden Remote reports that this is probably outdated, and that the couple may earn closer to $1 million. That's what Wealthy Persons puts Jessa Seewald's net worth as of 2022. So, she and her husband likely have a combined net worth somewhere a little above or a little below half a million dollars.
Read More:

Kathryn Vercillo is a professional writer who loves to live a balanced life. She appreciates a good work-life balance. She enjoys balance in her relationships and has worked hard to learn how to balance her finances to allow for a balanced life overall. Although she's only blonde some of the time, she's always striving for total balance. She's excited to share what she's learned with you and to discover more together along the way. Learn more about her at www.kathrynvercillo.com.