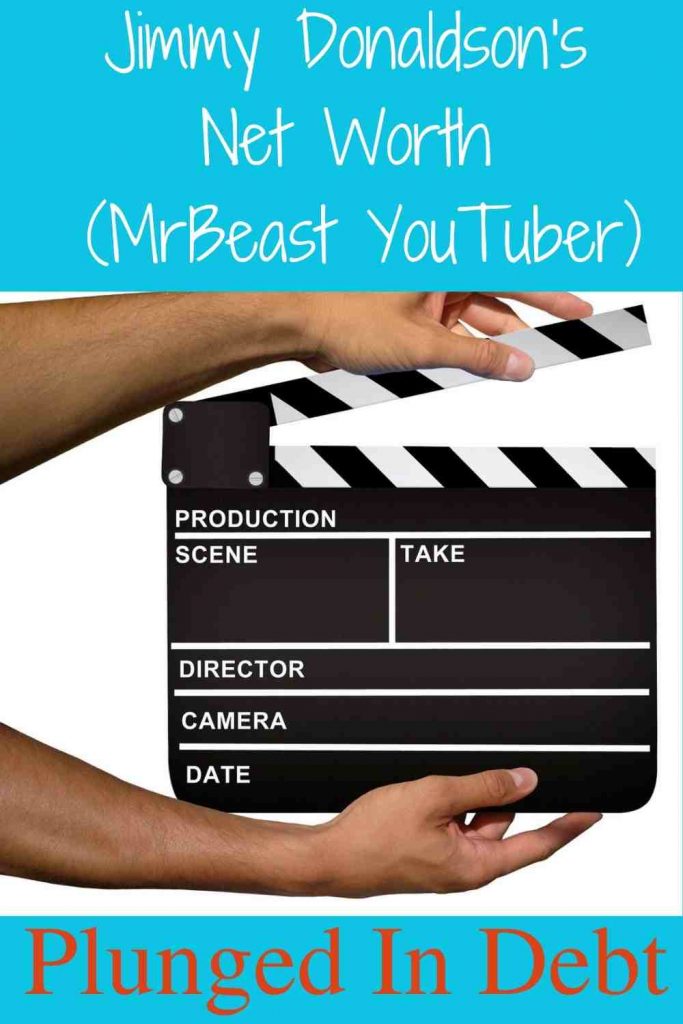 We recently shared an article about the Richest YouTubers of 2021. Jimmy Donaldson, better known on YouTube as Mr.Beast made the cut. He came in at number 22. Moreover, he makes the list of YouTubers with a net worth exceeding $10 million. But what exactly is Jimmy Donaldson's net worth? Let's take a look at the details of his work and earnings to uncover what MrBeast is worth.
Who Is MrBeast?
Obviously, MrBeast is a YouTuber. In fact, he's a highly successful YouTuber. He's best-known for his unique challenges, huge giveaways, and gaming content. His main channel, simply named MrBeast, has nearly 70 million viewers. His MrBeast gaming channel has over 21 million subscribers. Moreover, he has four smaller channels. So, although he's best known for the gaming, antics, and giveaways, he's not afraid to play with varied content.
Who is Jimmy Donaldson?
People online might know him as MrBeast but who is the guy behind the channels? Jimmy Donaldson is just 23 years old. And yet, he's been actively creating and promoting YouTube content for over a decade. He started putting out YouTube videos when he was just 12 years old. Business Insider reports that he went to Greenville Christian Academy in his hometown of Greenville, North Carolina. He started college but quickly decide to drop out and focus on YouTube content creation instead. Rumor has it he only lasted two weeks in college.
In fact, as widely reported, including by Bloomberg, he was certain that he could crack the YouTube code. He'd spend all day studying which videos went viral. He'd talk to friends, working together to analyze the most popular videos. Bloomberg reports that he never wanted to be famous in any other way. Instead, he always dreamed of being YouTube famous. Therefore, he put all of his energy into that. Obviously, his hard work paid off. Really, MrBeast and Jimmy Donaldson are inextricable from one another.
MrBeast's Most Popular Content
As aforementioned, Jimmy Donaldson has about half a dozen YouTube channels. He first "cracked the code" less than a year after dropping out of college. It was early 2017, and he decided to create "I Counted to 100,000!" The video, which is exactly what it sounds like, takes about a full day to watch if you sit there from beginning to end. It became a strange viral sensation. To date, it has never 23 million views, 1 million likes, and over 120,000 comments.
He has since replicated the basic concept in many different ways. Basically, he thinks up challenges. Then he finds ways to take them to the extreme. Numbered stunts often result. For example, other popular videos in the MrBeast playlist include:
"I Spent 50 Hours Buried Alive" which has over 126 million views
Similarly, "I Spent 50 Hours in Solitary Confinement" has over 140 million views
"I Put 100 Million Orbeez In My Friend's Backyard" is also in that same view count range
"Going Through The Same Drive Thru 1000 Times" is another popular one
The list goes on. Bloomberg reports that in a single year every single video he released exceeded 20 million views each. This is a huge, and uncommon, accomplishment on the site.
Recent Content Is More Philanthropic
MrBeast continues to do outrageous things to the extreme. However, his most recent content has a twist: philanthropy. He often gives away large sums of money as part of his video. For example, he's given away money to homeless people as well as to random people he's met on the street (who are not necessarily homeless people.)
He also invites people to participate in games and stunts to earn large sums of cash. "Would You Sit In Snakes For $10,000?" has over 84 million views. Other videos doing well in this niche of MrBeast's site include:
"Would You Quit School for $100,000?"
"Anything You Can Fit in the Triangle, I'll Pay For"
"Extreme $500,000 Game of Tag" (which he released about four months after "Extreme $100,000 Game of Tag"
People are mesmerized by his combination of outrageousness, giveaways, and collaboration with other YouTubers.
Making These Videos Isn't Cheap
Before we get into Jimmy Donaldson's net worth, let's talk about his expenses. Sure, when he was 12 years old, he made videos on his iPhone. However, these days he pays a lot of money to create each video. Some videos take months to plan. Moreover, they take almost a week of professional filming to execute. BossHunting reports that MrBeast spends about $65 million per year just making his videos!
Bloomberg reports that he has spent over $1 million on a single video in the past. That was a money giveaway video of, as you might guess, $1 million. It ended up costing him more than that because he felt bad for the losers and ended up giving a bit off money to each of them as well. He once bought and rebuilt an island to give away for one of his videos.
Business Insider reports that he pays a steady salary to four of his childhood friends, employing them to work on his videos. Unfortunately, he's gained a reputation for a negative work environment, as reported by nearly one dozen employees. Perhaps, though, that's simply because he's a perfectionist and expects the same of those around him. In 2020, he chose not to release three videos that already cost six figures in production costs because they just weren't up to his standards.
As a result of his video costs, he sometimes spends more than he earns on a video. However, remember that he continues to earn over time. Often, people stumbling across his old content is what drives his current income. Counting to 100,000 almost five years ago continues to earn him money today.
MrBeast's Income Stream
Obviously, most of Jimmy Donaldson's net worth comes from his YouTube ads and sponsorships. However, he's smart enough to look for additional ways to support himself through diversified income. He has his own merch store online for starters. And in 2020, he launched a hamburger chain. He's also invested in a variety of different startups and fintech.
What Is Jimmy Donaldson's Net Worth?
As we explained in our article about this year's richest YouTube celebrities, it's not easy to determine their net worth. Some of the information about their earnings is easy available. However, they make their money from a variety of different income streams. As a result, it's tough to get an exact number.
We turned to about half a dozen reputable sources for that original article. By looking at numbers across those sources, we were able to get a net worth range with accuracy that seems highly likely. From those sources, we find that the low end guess as to Jimmy Donaldson's net worth is about $16 million. On the other hand, MrBeast's net worth at the high end is predicted around $24 million.
Therefore, we can confidently say that we believe that Jimmy Donaldson's net worth is between $16 – 24 million. This is comparable to other rich YouTubers with similar content. For example, Logan and Jake Paul each have a net worth of about $20 million. Similarly, Preston Arsement falls into the same net worth range. So, if you're wondering how much money people make on YouTube for gaming, pranks, and challenges, then ~ $2o million net worth for the richest of them is a very good guess.
Read More:

Kathryn Vercillo is a professional writer who loves to live a balanced life. She appreciates a good work-life balance. She enjoys balance in her relationships and has worked hard to learn how to balance her finances to allow for a balanced life overall. Although she's only blonde some of the time, she's always striving for total balance. She's excited to share what she's learned with you and to discover more together along the way. Learn more about her at www.kathrynvercillo.com.