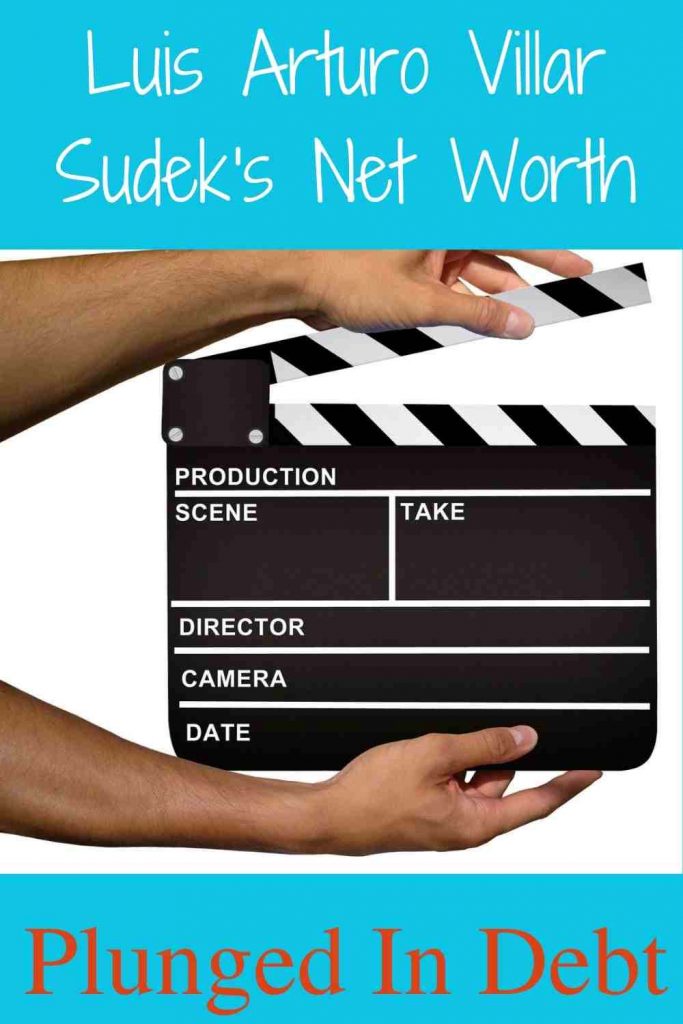 You can make a lot of money off of YouTube. However, it's not easy. It usually takes a combination of persistence, unique personality, internet marketing know-how, and a little bit of luck. With those things in place, though, you just might have a chance. For example, let's take a look at Luis Arturo Villar Sudek's net worth. You might know him better as YouTuber Luisito Comunica.
Who is Luis Arturo Villar Sudek?
If you know him, then it's probably from his Spanish YouTube channel Luisito Comunica. In fact, people often know him better by that name than by his given name. He's a Mexican YouTube personality, originally from Puebla but eventually relocating to Mexico City.
InfoBae reports that he was born in 1991. Before becoming a famous YouTuber, he held various jobs. For example, his grandfather had a tailor's shop that he worked in. He also taught high school English, was a camp counselor and appeared as an extra in films.
Today, he has more than 37 million subscribers on the Luisito Comunica channel alone. This means he has more subscribers than any other YouTube channel in Mexico. However, this isn't his only YouTube channel. And YouTube isn't the only thing that he does for work.
Before Luisito Comunica
Obviously, most of Luis Arturo Villar Sudek's net worth comes from his Luisito Comunica YouTube channel. However, it took time for him to achieve that level of success. This was not his first YouTube channel.
Wikipedia reports that he launched his first YouTube channel in 2007. It was a channel of piano song covers and tutorials. First, he named it Piano Para Gente Cool. Later he renamed it LouieArtie. Unfortunately, it wasn't particularly successful under either name.
Four years later, he decided to launch a daily life YouTube channel. This one he called OciodeLuisito. He kept at that one for about two years. It has about 160K followers today. Most of his videos have received somewhere between 100K and 250K views. However, his last video upload on that channel, titled "PERREO INCÓMODO (Al Volante)," received more than 2 million views.
While he was still working on that channel, he also joined a collaborative YouTube team. Called NoMeRevientes, the Spanish channel is run by Yayo Gutierrez. Gutierrez is well-known for promoting Mexican YouTubers. The NoMeRevientes group reaped some of those benefits. Clearly, Luisito Comunica did well for himself to join this crew.
Luisito Comunica YouTube Channel
While still collaborating with that group, Luis Arturo Villar Sudek finally launched Luisito Comunica in 2012. He had figured out some of the kinks of the platform. Moreover, networking with others worked for him. As a result, he finally started to see YouTube success. This was where Luis Arturo Villar Sudek's net worth finally began to grow. He had found his niche.
Luisito Comunica is a Spanish-language YouTube channel. Luis travels around the world, uploading videos of his trips. So, it's a travel channel with that personal twist. Obviously, people love it. 37 million of them and counting in fact.
Luisito Comunica in English
Eventually, he realized that he might be able to grow further if he could appeal to an English-speaking audience. Therefore, in 2018, he launched another YouTube channel. Titled "Luisito Around the World," it's similar to Luisito Comunica except that it's in English. If you're interested in travel content and you missed out on the craze of this YouTuber because you don't know Spanish, then this channel could lead you to love him.
Other Income and Endeavors
Obviously, you can make money on YouTube. However, as any good Internet celebrity knows, you're wiser if you diversify your income streams. It's not just enough to have multiple YouTube channels either. In order to grow Luis Arturo Villar Sudek's net worth even more, he had to branch out. He's not shy about trying new things.
His recent endeavors over the past few years include:
Launched the Rey Paloma clothing line in 2018.
Appeared in a film called "Dedicada a mi ex" in 2019.
Also dubbed the Latin American Spanish version of "Sonic the Hedgehog," which caused a bunch of controversies as many Sonic fans said they didn't want someone who wasn't a professional voice actor to dub the part!
Published a book called "Amazing Places" in 2019. It discusses the best places he's been, what the culture is like there, etc. In other words, he took the things that made his YouTube channel successful then turned them into book format.
Appeared in the COVID-19 themed documentary titled "Aislado: un documental en cuarentena" in 2020.
Launched his own cell phone company called PilloFon in 2020. It's currently available in Mexico. However, he hopes to expand service to the rest of North America soon.
According to IMDB, he's also hosted several shows, including 2020's Mexico Spotify Awards.
As you can see, he's been working hard to try new things while growing his income. Although known as a YouTuber, he's also active on other social media. His Instagram account has more than 28 million followers. He also has about 8 million on Twitter.
What Is Luis Arturo Villar Sudek's Net Worth?
InfoBae reports that as of May 2021, Luisito Comunica earns about $160,000 per year on YouTube ad income alone. Combined with all of his other sources of income, the source further reports that he earns about $4 million per year. Much of that still comes from YouTube. As a YouTube travel influencer, he's frequently paid by sponsors that he features in his videos.
Pinning down Luis Arturo Villar Sudek's net worth has been a little bit difficult. NetWorthSpot explains that there are a lot of predictions out there on the web about it. However, no one has been able to come up with concrete numbers. On that particular site, they determine that a good estimate is between $19.79 million and $27.71 million. However, those numbers are a lot higher than most sites predict:
YouTubers.me says it's between $2.49 million and $14.9 million
YouNetworth puts it closer to $6 million
Statsmash predicts about $10 million
On the other hand, some sites actually predict higher numbers than NetWorthSpot. For example, Celeb Networth estimates that Luis Arturo Villar Sudek's net worth is between $22 – 33 million.
As you can see, his net worth really isn't clear. With as many endeavors as he's got going on right now, we'd guess that an estimate of around $21 million might be close to the right answer.
What do you think Luis Arturo Villar Sudek's net worth is?
Read More:

Kathryn Vercillo is a professional writer who loves to live a balanced life. She appreciates a good work-life balance. She enjoys balance in her relationships and has worked hard to learn how to balance her finances to allow for a balanced life overall. Although she's only blonde some of the time, she's always striving for total balance. She's excited to share what she's learned with you and to discover more together along the way. Learn more about her at www.kathrynvercillo.com.