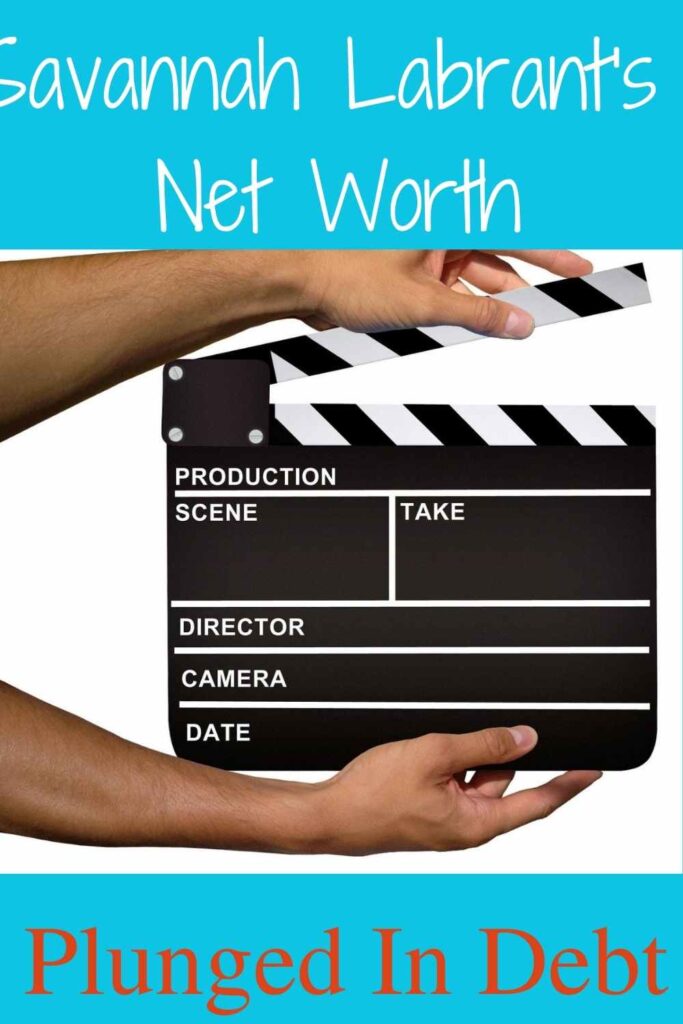 Social media provides a viable way to make a living these days. In fact, influencers can make millions if they put their minds to it. Perhaps you follow the LaBrant family videos online, for example. If so, then you might be curious about Savannah LaBrant's net worth.
Who Is Savannah LaBrant?
Savannah LaBrant is a photographer and fashion blogger who is best known for her social media posts with and about her family. In fact, we can't separate who she is as a person from who she is as a celebrity because the two aspects of her life are so closely intertwined.
The LaBrant Family
There are five members of the LaBrant Family. In addition to Savannah LaBrant, there's husband Cole. They are raising three children together: Everleigh, Posie, and Zealand. Vlogging as a family is what's contributed the most to Savannah Labrant's net worth.
Before The LaBrant Family: Cole LaBrant
Daquan has one of the best articles online documenting the stories of both Cole and Savannah before they met one another. The two had wildly different upbringings but both ended up on social media, connected there, and ultimately fell in love.
Here's what they have to say about Cole's timeline before Savannah, particularly as it relates to social media:
He was raised in a close-knit conservative Christian family.
In 2003, he started playing around on Vine, the no-defunct social media app. He and his friends Baylor Barnes and John Grice entered a Vine dance contest. They were shocked when they quickly gained a six figure following.
They named themselves "Dem White Boyz." They started performing at various events around the country. However, his friends didn't particularly like the attention and decided to withdraw from social media. Cole continued with social media but it quickly led to problems for him.
As he gained in popularity, hackers got into his social media. They wreaked havoc, causing him to rapidly lose many followers. When he finally regained his account, he'd had a change of heart about the content that he wanted to create. He began posting Christian content. This initially led to a larger drop in followers, because the content was so different from what he'd been creating at first.
However, he stuck with it.
Fun fact, he also tried his hand at appearing in "The Amazing Race," although he didn't win the big prize.
Before The LaBrant Family: Savannah and Everleigh
Now let's switch gears and talk about Savannah before she met Cole. Daquan explains that she had an entirely different childhood, one that was much less idyllic. Her parents had a toxic relationship, there was infidelity, and ultimately she grew up without a father figure, which affected her ability to have healthy relationships with men. She became pregnant in at 19 and had Everleigh in 2012.
She wasn't sure if she could hack it as a mom. Her boyfriend, Tommy, seemed excited about the child. However, their relationship mirrored her parents in many ways. She struggled with heartbreak over his infidelity. In an interesting twist, her decision to have the baby brought her parents back together temporarily. They were so excited about the granddaughter that they decided to give their marriage another go. However, after a very brief period of time, her dad left her mom again, for another woman, and Savannah cut off contact with him.
Savannah tried to make things work with Tommy for a little bit longer, but his continued infidelity wrecked her. She battled self-esteem challenges as she took him back again and again. However, she turned her attention to raising her daughter, and this helped her gather strength. During this time, she began posting videos of herself and Everleigh on Musical.ly, the app that eventually became TikTok.
The Story of Cole and Savannah
Savannah continued to struggle personally but her social media following was doing well. Cole noticed her on social media. He was finding it challenging to re-grow his following with his new Christian account and thought that perhaps she could help since she had such great reach. He reached out to her online and asked her to exchange shoutouts with him. However, he failed to follow up on any response.
And yet, perhaps they were destined to meet, because a few months later he recognized her in person at a mall. He caught her eye, too, and she had her sister approach him for her. They exchanged numbers. That said, they didn't think it would turn into any kind of relationship. The single mom was four years older than him, they lived in different places, and they seemed to have different interests. Plus, she had trust issues. Nevertheless, as they began to talk to help each other grow their respective social media followings, they ended up falling in love.
In fact, you can read their 2018 book about all of this, titled "Cole and Sav: Our Surprising Love Story." This book, of course, also contributes to Cole and Savannah LaBrant's net worth.
Back to The LaBrant Family
Once they became a family, their social media changed and grew. Online followers were particularly charmed by Cole's relationship with Everleigh. This was a healing experience and dream come true for Savannah, who, of course, always wanted her daughter to have the father figure that she never had. All of this unfolded online, particularly through YouTube. Before the two were even married, they launched the Cole&Sav YouTube Channel, which they later changed to the LaBrant Family YouTube channel.
LaBrant Family Following and Controversy
Social media is this family's full-time job. They have their shared family YouTube account. Moreover, Cole and Savannah also both continue to have their individual TikTok accounts. As of July 2021, Daquan reports that they each had over 20 million TikTok followers. In The Know reports that Savannah's account is closer to 30 million, making her one the app's Top 50 influencers. They also note that the couple has more than 4 million and 6 million Instagram followers respectively.
Of course, anyone who has so many followers will also have haters. They post many different things about their family life, so people naturally have lots of opinions about how they raise their children. They also post pranks, including pranks on their kids, which have drawn the most controversy. In particular, there was a lot of criticism about their early shared videos with Everleigh, questioning if they were using her for social media fame more than they were worried about her wellbeing.
Another big controversy came a few years later, when the family had already grown larger. They posted online that they had to evacuate their Northern California home due to the terrible fires in the area. While there were indeed horrific fires, neighbors of the LaBrant family said that they weren't actually required to evacuate in their particular area. As a result, some followers felt that the family exploited a tragic situation for their own gain. They were similarly criticized after posting a video questioning whether Posie had cancer, later revealing that their child did not have cancer but that they wanted to bring awareness to children who do.
Despite these controversies, the couple continues to have social media success.
What Is Savannah LaBrant's Net Worth?
It's always hard to separate one individual's net worth from another's in a couple. It's particularly hard in cases like this where the family's social media IS the business. Daquan reports that the couple's combined net worth, per Nailbuzz, exceeds $12 million. Furthermore, they report that the family's annual income is over $5 million.
Film Daily reports that Savannah LaBrant's net worth comes from a variety of sources. In addition to her social media success, and the couple's book, she works as a photographer. She was even a model when she was younger. They repeat the Nailbuzz estimate that the couple is worth about $12 million. However, they break it down further to estimate Savannah Labrant's net worth at about $3 million.
They add that Everleigh has her own YouTube channel now that brings over $2 million in income to the family's bank account.
Read More:

Kathryn Vercillo is a professional writer who loves to live a balanced life. She appreciates a good work-life balance. She enjoys balance in her relationships and has worked hard to learn how to balance her finances to allow for a balanced life overall. Although she's only blonde some of the time, she's always striving for total balance. She's excited to share what she's learned with you and to discover more together along the way. Learn more about her at www.kathrynvercillo.com.