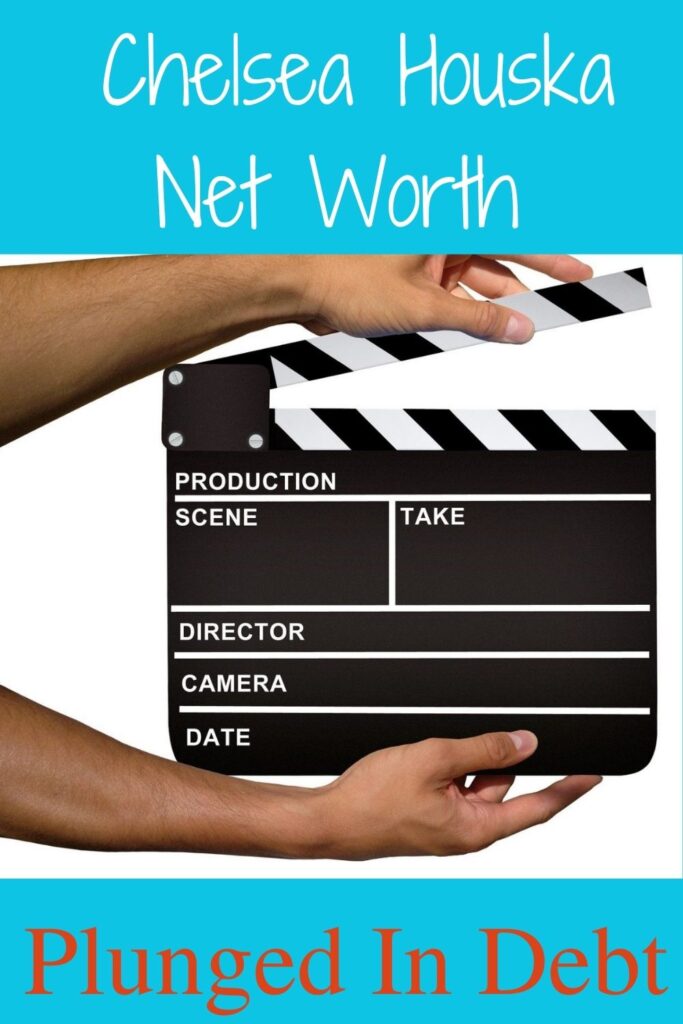 Chelsea DeBoer Houska is one of the original "Teen Moms" on the reality television show of the same name. In fact, she started on the show when it was "16 and Pregnant." Then she went on to share her life through the series for years. Recently, she chose not to return to the "Teen Mom" show. She's leveraged her celebrity status for enough success that she doesn't need to film anymore to make a living. So, how does she make her money, and what is Chelsea Houska Net Worth?
Who is Chelsea DeBoer Houska?
Fans of "Teen Mom" have had the opportunity to watch Chelsea Houska grow up on television. She was a teenager when she and her then-boyfriend got pregnant with her first daughter, Aubree. This, obviously, was the premise of the "16 and Pregnant" show. The television series took off and became "Teen Mom." We've watched Chelsea grow from her teenage self into a mom with a great marriage, several children, and a lot of business sense. In fact, she's one of the ten richest Teen Mom stars.
Chelsea, Teen Mom
Teen Mom's Fandom page explains that Chelsea became pregnant with her daughter, Aubrey Skye, when she was a senior in high school in a small town in South Dakota. She was an athletic softball player for her high school but dropped out in her senior year when, on the first day of school, she went into labor early. She eventually got her GED and enrolled in cosmetology school.
In the early seasons, we see Chelsea struggle with the responsibility of being a Teen Mom. Aubree's father Adam is in and out of the picture. We see Chelsea's supportive father Randy constantly frustrated by Adam's shenanigans. Over the years, Adam will continue to be in and out of his daughter's life. Chelsea will eventually cut ties with him, although she'll do her best to keep him involved as a father, despite his seeming lack of effort.
Chelsea and Cole, Parents
Fans of Teen Mom love to hate Adam and love to love Cole DeBoer, the man that Chelsea ends up marrying. They started dating in 2014. By season six of Teen Mom, we see them move in together, still in North Dakota. They married in October 2016. Immediately, he becomes an amazing father figure (and eventually let's just say father) to Aubree. There are touching scenes of him attending her father-daughter dances with her over the years.
Although Chelsea didn't plan to be a teen mom, she did want a big family. In addition to Aubree, she and Cole are parents to a son named Watson and two daughters named Layne and Walker.
Chelsea, Business Woman
After getting her GED, Chelsea went on to cosmetology school. As she grew into her adult self, she also became interested in business. She and Cole worked together to start a clothing line. She has gone on to do a lot of working in the fashion industry. At the same time, she grew her skills as a social media influencer. She has 6.5 million Instagram followers, for example.
Bella & Rae Co.
Chelsea has developed a few different businesses over time. For example, she's a co-owner of Bella & Rae Co. The company began when co-founder Laurie teamed up with co-founder/photographer Calli to promote her businesses. Chelsea joined them in 2019 to round out the company with an influencer. Basically, they work together to create amazing photos for social media. They have designed preset photography packages to help others do the same. That's what this company is all about.
Itzy Ritzy
This is the aforementioned fashion business that she and Cole worked on together. It's changed over time. Right now you can find it on Amazon. The Chelsea and Cole Collection for the brand is a line of products for parents including stylish diaper bags and packing cubes.
Aubree Says
This seems to be Chelsea's big passion project. On the website, she shares how what she's always wanted most was a happy family in a cozy home. The business sells products designed to make the home cozy. Her "limited edition line of home goods" includes art prints, blankets, table runners, candles, mugs, and cozy accessories like beanies and slippers.
Chelsea and Cole on HGTV
The couple is working together in the home decor and design sector. For example, check out the Instagram account "Down Home DeBoers." They share a variety of inspo photos of their South Dakota Farmhouse home for over 700,000 followers. This is the dream home that they've built together, using his construction skills and her eye for design.
Most recently, they've signed on for a new reality TV show (after leaving "Teen Mom" for good.) This one is on HGTV, it's called Farmhouse Fabulous, and it's a documentary-style show depicting their new business in the home design sector. They loved working on their home so much that they want to do the same thing for clients. So, some of the Chelsea Houska net worth will come from the business itself and some from the filming of the business for HGTV.
What Is Chelsea Houska Net Worth?
According to the list of richest "Teen Mom" stars, as well as other sources, Chelsea Houska net worth is about $2 million. Approximately half of that reportedly comes from her earnings on "Teen Mom." The rest, obviously, comes from her various business and influencer endeavors.
However, there's a lot of debate around her net worth. Some sources cite it as low as $60,000 in 2021 and $200,000 in 2022. We expect it's higher than that, probably closer to the low millions cited on the other sites.
One potential cause of the confusion is that she's currently dealing with a $3 million lawsuit. Consulting Company Envy alleges that she and Cole owe them that amount for failure to pay out money related to a collaboration. Basically, Envy provided consulting services over a period of four years. Part of the contract was that Chelsea and Cole would give them a certain percentage of royalties earned from various related deals. Envy says they haven't been paid. However, the couple argues that actually Envy owes them money and they've filed a countersuit. They're working on a settlement.
Read More:

Kathryn Vercillo is a professional writer who loves to live a balanced life. She appreciates a good work-life balance. She enjoys balance in her relationships and has worked hard to learn how to balance her finances to allow for a balanced life overall. Although she's only blonde some of the time, she's always striving for total balance. She's excited to share what she's learned with you and to discover more together along the way. Learn more about her at www.kathrynvercillo.com.