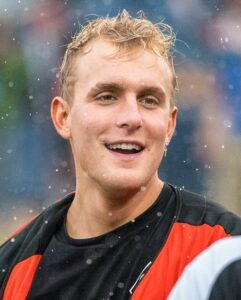 "File:Jake Paul 2019.jpg" by Erik Drost is licensed under CC BY 2.0.
Jake Paul is best known as an American social media personality and is considered to be one of the highest-paid YouTube stars in the world. He has also had stints as an actor and a comedian and currently has a promising career as a professional boxer. So what exactly is Jake Paul's net worth?
Who Is Jake Paul?
Jake Joseph Paul was born on January 17, 1997 in Cleveland, Ohio to Pamela Stepnick, a nurse, and Gregory Paul, a realtor. He spent his childhood in in Westlake, Ohio with his parents and his only sibling, older brother Logan Paul. Both he and his brother started making social media videos at an early age and both have parlayed those videos into successful careers as social media entrepreneurs.
Jake Paul got his start as a content creator and influencer making videos for the now-defunct video platform Vine in 2013 at the age of 16. By the time Vine shut down in 2017, he had amassed an army of more than 5 million followers and had logged more than 2 billion plays of his videos.
After Vine ended operations, he turned his focus to YouTube and many of his Vine followers followed. Today, Jake is known as one of the highest paid YouTube personalities worldwide, making millions of dollars on the platform every year.  His Vlog channel currently has more than 20 million subscribers and 6.6 billion views.
Jake is also consistently trying new things, becoming an actor for the Disney Channel on the sitcom "Bizaardvark" and trying his hand at being a comedian. He has also launched his own marketing company, called Team 10, which creates and promotes entertainment for teenagers. He has also been shown to be a fairly good professional boxer, winning by TKO in the first round of his first match and remaining undefeated in each of his five professional fights.
Jake Paul's personal life has been as colorful as his online persona. He is well known for throwing raucous parties that annoy his neighbors and has been linked romantically to model Erika Costello, actress Chloe Bennet, and social media star Tana Mongeau. He and Tana actually got engaged and were married in a highly publicized ceremony, but the marriage was eventually revealed to be a publicity stunt.
Jake Paul's Net Worth And Assets
According to celebritynetworth.com, Jake Paul's net worth is roughly $30 million as of this writing. Much of his income has come from his social media ventures, but he has also made a considerable amount of money from his boxing career and marketing endeavors. He owned a 15,000-square-foot mansion set on 3.5 acres in Calabasas, CA that he bought in 2017 for $6.925 million, but he sold it at an $850,000 loss in March 2021. He also has a highly prized automobile assortment, with his blue Lamborghini Huracan Performante as the centerpiece of his collection.
Future Effects On Net Worth
Jake Paul's marketing company appears to be taking off and he is still making a considerable amount of money as a social media influencer each year. Jake is also expected to continue his boxing career, calling out challenges to numerous top-tier boxers and UFC fighters.
What do you think Jake Paul's net worth will be in 2025? Let us know in the comments below!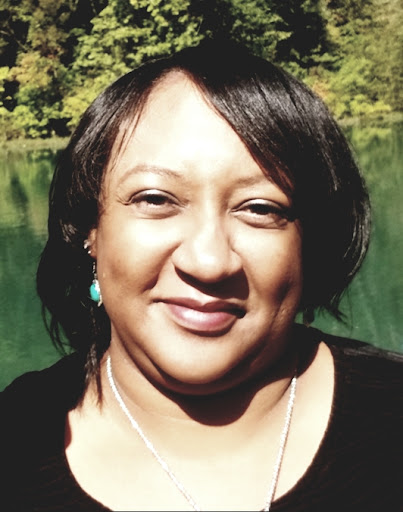 Toi Williams began her writing career in 2003 as a copywriter and editor and has authored hundreds of articles on numerous topics for a wide variety of companies. During her professional experience in the fields of Finance, Real Estate, and Law, she has obtained a broad understanding of these industries and brings this knowledge to her work as a writer.