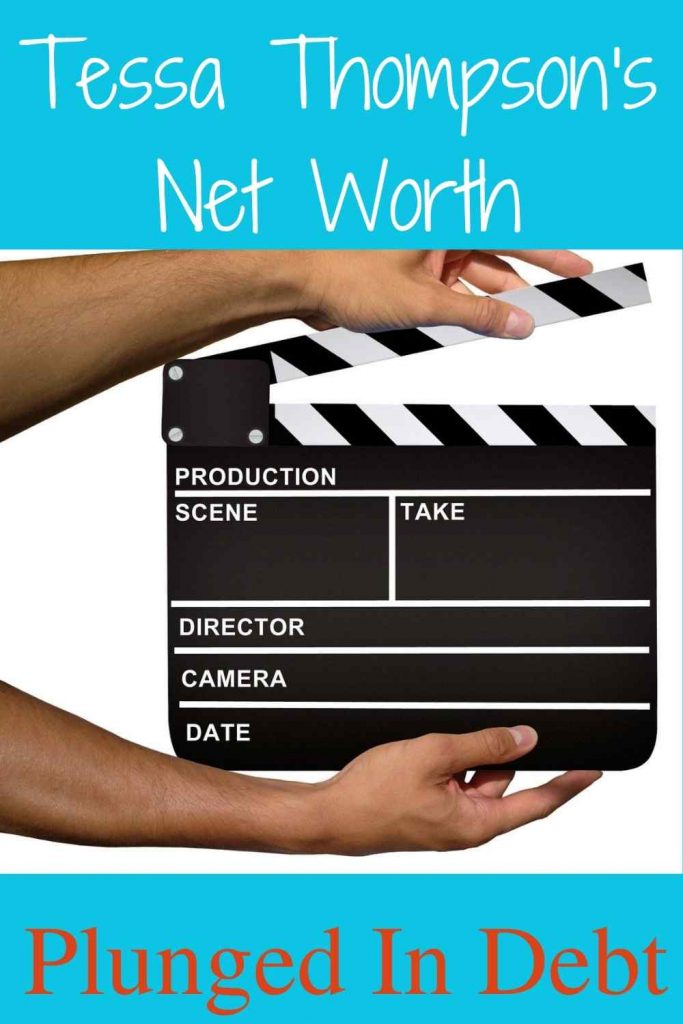 Tessa Thompson is multi-talented. She was recognized early on for her astounding stage theatre work. Then she made a name for herself in a variety of TV and film roles. Those latter performances are probably what she continues to be best well-known for. However, did you know that she's also a musician? She's an interesting woman and a powerful actress. So, what is Tessa Thompson's net worth?
Who Is Tessa Thompson?
Tessa Thompson was born in Los Angeles in 1983 to a creative family from a diverse background. According to her IMDB bio, her father is the Afro-Panamanian musician Marc Anthony Thompson. Her mother's ancestry includes Mexico and the British Isles. Her grandfather, Bobby Ramos, was both an actor and a musician. So, perhaps it was no surprise to anyone in the family when Tessa showed early interest and talent in creative endeavors.
She began to appear on stage in high school theatre performances. She went on from high school to Santa Monica College, getting a degree in cultural anthropology while continuing to perform as a stage actress. In fact, she earned an NAACP Theatre nomination for her role as Juliet in Boston Court Theatre's version of the famous Shakespearian play. However, that was only the beginning of her success as an actress, although she would move from stage to screen.
Tessa Thompson's TV and Film Roles
Tessa Thompson is not only a talented actress; she's also a busy one. She made her first television appearance in 2005 on an episode of "Cold Case." The following year she had a film role in "When a Stranger Calls." And if you take a look at her IMDB credits, you'll discover that she's had TV and/or film roles every single year from then until now. In fact, in many of those years, it's unbelievable how many roles she managed to play.
Tessa Thompson on the Small Screen
In the same year that she had that "Cold Case" role, Thompson also got the role of Jackie Cook on "Veronica Mars." She was in more than 20 episodes on in 2005 and 2006. In 2006, she was also on a couple episodes of "Grey's Anatomy." Then, in 2007, she played Nikki Barnes in "Hidden Palms."
Between then and 2012, her TV appearances included:
"Life"
"Mental"
"Private Practice"
"Heroes"
"Three Rivers"
"Blue Belle"
"Off the Map"
"Detroit 1-8-7"
"Rizzoli and Isles"
Although these were sometimes just one or two episodes, they were on a few pretty big shows. Then in 2012-2013, she got the role of Sara Freeman in "Copper." At the same time, she also appeared in multiple episodes of "666 Park Avenue." For a few years after that, she focused primarily on the big screen, with a few sporadic TV jobs here and there.
However, in 2016, she began a 4-year-long role as Charlotte Hale on "Westworld." That ended in 2020, a year during which she appeared in a TV mini series of "James and the Giant Peach with Taika and Friends" and also did. ten-episode podcast role as the voice of Alice on "The Left Right Game."
Tessa Thompson's Films
Clearly, Tessa Thompson's net worth comes in part from her many television roles. However, she's even better known as a film actress. In 2008, she had roles in "Make It Happen" and "The Human Contract." The following year, things started to really pick up for her on the big screen. She played Kari Peterson in "Mississippi Damned," a role for which she won the American Black Film Festival award for Best Actor.
In 2010, she had roles in "Everyday Black Man," "Exquisite Corpse," the TV movie "Betwixt," and "For Colored Girls." For the latter, she won the 2011 Black Reel Awards Best Breakthrough Performance." Other movies ensued, including 2012's "Murder on the 13th Floor."
2014's Film Awards
However, the awards and accolades really began to come in when Tessa Thompson played Samantha White in "Dear White People" in 2014. She won breakthrough actor awards for that role from both the African-American Film Critics Association and the Critics' Choice Award. She was also nominated for several other awards for that role. As if that weren't impressive enough, in that same year, she performed the role of Diane Nash in "Selma." For that, she won the African-American Film Critics Association award for best supporting actress as well as a breakthrough performer award from Hamptons International Film Festival. As with "Dear White People," she also received numerous other nominations for that role.
Oh, and though not award-worthy, in 2014 she also played a role in "Grantham and Rose." She was also in a movie short that year. Plus she was in her own video short.
Films Since 2014
While 2014 was a huge year for her breakout success, numerous roles since then that have contributed to Tessa Thompson's net worth. Those films include:
"Creed" and later "Creed II"
"War on Everyone"
"Salt Water"
"South Dakota"
"Thor: Ragnarok"
"Sorry to Bother You"
"Annihilation"
"Furlough"
"Janelle Monáe: Dirty Computer"
"Avengers: End Game"
"Men in Black: International"
The voice of Lady in "Lady and the Tramp"
"Sylvie's Love"
"Passing"; a role for which she will be honored in December 2021 at the National Hispanic Media Coalition's Impact Award Night. She is honored for Outstanding Performance in a Film. Other honorees include Salma Hayek and Rosie Perez.
Her upcoming films include "Thor: Love and Thunder," "Creed III," and "The Listener." As you can see, some of her most popular roles have led to repeat options that must contribute nicely to Tessa Thompson's net worth. As you can also see, she performs in a diverse range of different roles and genres.
Tessa Thompson's Music
As aforementioned, she comes from a musical family, and she is a musician herself. One of her songs was even in "Dear White People." Moreover, she contributed to the soundtracks of the first two Creed movies. She's also enjoyed performing in a variety of different music videos including some with Jay-Z and Janelle Monáe.
Tessa Thompson's Personal Life
It's hard to imagine that Tessa Thompson can even find time for a personal life amidst all of this creative work! Oh, and she occasionally also returns to the stage. For example, in a 2o16 she was in an Off-Broadway production of "Smart People."
Although she does obviously have a personal life, she chooses to keep it as private as possible. She's come out publicly as having attractions to both men and women, although she doesn't use the term "bisexual" to define herself. In fact, she doesn't like to talk about her dating life at all.
Netflix Life reports that she's been potentially romantically linked with five people over the years:
Janelle Monáe
English singer Dev Hynes
Taika Waititi
Rita Ora (supposedly with Taika in a poly relationship among the three of them)
Australian model Zac Stenmark
That said, all of this seems to be unsubstantiated rumor. And Tessa prefers to keep it that way. Whereas most actors with an IMDB profile have a long list of "fun facts," they've listed barely any about her. She is unmarried and has no children.
Tessa Thompson's Net Worth
Despite deep digging, we could find about as much information about Tessa Thompson's net worth as we could about her love life. There just isn't a lot of information out there. Turning tour most reliable source, Celebrity Net Worth, we find that Tessa Thompson's net worth is estimated at about $4 million.
While that's nothing to sneeze it, the amount seems low, doesn't it? She's worked consistently and prolifically in big and small roles for more than fifteen years. She's been in some huge movies, including award winners and big franchises.
We turned to The Richest to see if we could get any additional information. They note that of the seven primary "Westworld" actors, she has the lowest net worth of them all. Furthermore, they believe that her salary on the show was about $100,000 per episode, which was more comparable to the lesser-known characters than the ones, like herself, that played starring roles. Stylecaster further explains that all of the cost got that amount in the first two seasons. However, in the third season, some renegotiated and began to receive $250,000 per episode. Both The Richest and Stylecaster admit to not knowing what she made starting in season three but they believe it to be less than this amount.
Read More:

Kathryn Vercillo is a professional writer who loves to live a balanced life. She appreciates a good work-life balance. She enjoys balance in her relationships and has worked hard to learn how to balance her finances to allow for a balanced life overall. Although she's only blonde some of the time, she's always striving for total balance. She's excited to share what she's learned with you and to discover more together along the way. Learn more about her at www.kathrynvercillo.com.