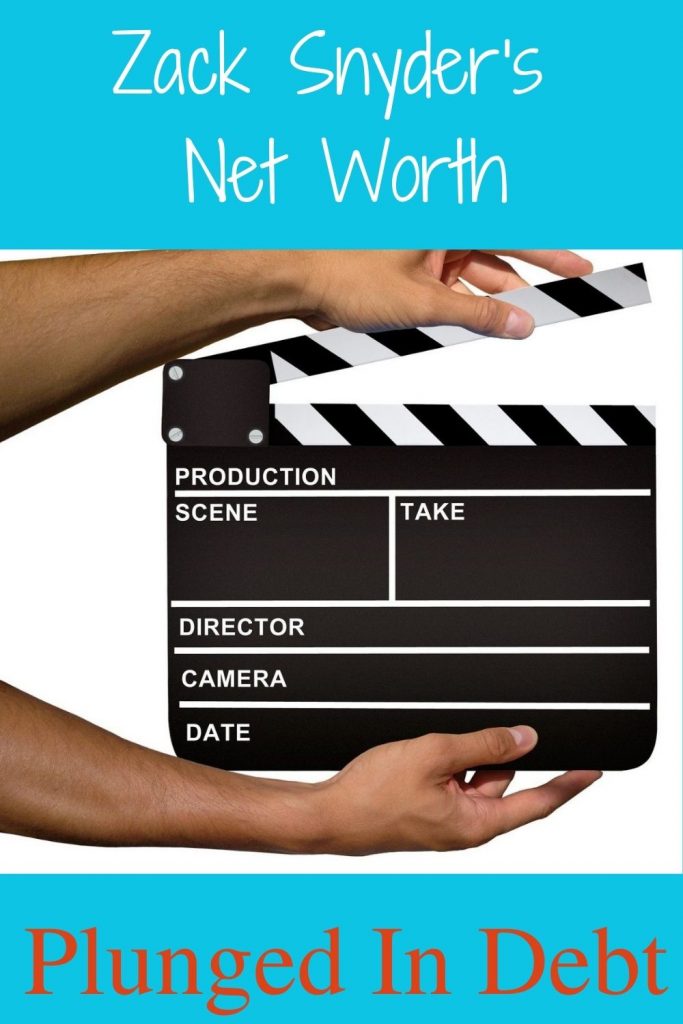 "Dawn of the Dead," "300," "Watchmen" … are any of these blockbuster films ringing a bell? If so, then you're familiar with Zack Snyder. But depending on how familiar you are with the people behind the scenes of movies (as compared to the actors) you might not know him all that well. However, you should. He's an interesting guy. And with all those titles under his belt, we've just got to wonder about Zack Snyder's net worth.
Who is Zack Snyder?
Zack Snyder is a film director, producer, and screenwriter. If you're into film and pay attention to those credits, then you'll know his name. However, if you don't watch the awards shows and only care about the actors, perhaps you haven't gotten to know him, yet. That's okay, we want to tell you more about him.
Zack Snyder's Early Personal Life
Usually, IMDB is our go-to source for celebrity biography information. However, their bio on the writer/director is a bit short. We learn that he was born in March 1966 in Green Bay, Wisconsin. His middle name is Edward. His nickname, given to him by journalist Chad Clinton Freeman, is The Wizard.
If we're to trust Wikipedia, which we always take with a grain of salt, his middle name is after his father, Charles Edward. However, his creative side comes from his mother, Marsha, who was a painting and photography teacher when he was growing up. Zack spent a year in England after high school studying painting. However, he already had an interest in filmmaking. Therefore, it's no surprise he then went to California's Art Center College of Design. He graduated with his BFA in 1989.
Wikipedia also informs us that he is one of three children. His sister is older than him. Unfortunately, his brother died when Zack was a teenager.
Zack Snyder's Career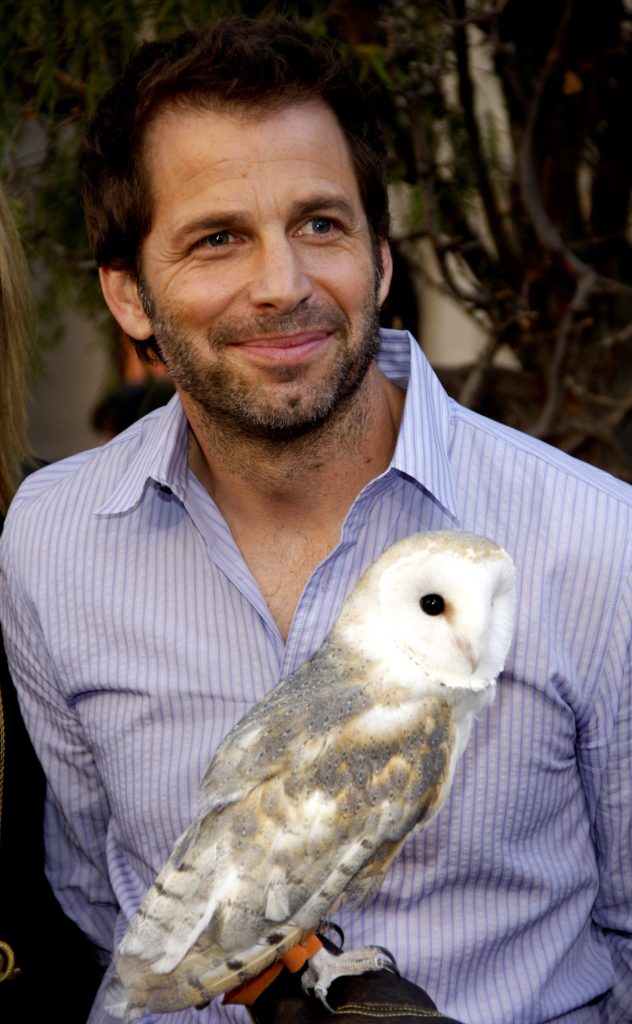 Despite receiving his BFA in the late '80s, Zack Snyder's career wouldn't take off until 2004. That was the year that he did the remake of the horror film "Dawn of the Dead." After that, his career began to soar, and presumably, Zack Snyder's net worth began to soar with it.
Zack Snyder's Movie Credits
Although he broke into the industry with the horror genre, he's primarily known for his comic book and superhero movies. He's also known in the science fiction realm. A list of some of his most well-known works includes:
"300" which came out in 2006
"Watchmen" from 2009
"Legend of the Guardians: The Owls of Ga'Hoole" in the following year
"Sucker Punch" in 2011
"Man of Steel" in 2013
"Batman vs. Superman: Dawn of Justice," which came out in 2016
"Justice League" (2017) and "Zack Snyder's Justice League" (2021)
"Army of the Dead" (2021)
IMDB reports that he's currently working on "Fountainhead." However, its release date is unknown.
Zack Snyder's Video Shorts
Although most of Zack Snyder's net worth probably comes from his famous films, he's also worked on a lot of video shorts. In fact, before his "Dawn of the Dead" breakout, he produced more than half a dozen video shorts. He's continued to work on them here and there. For example, in 2004, the same year that "Dawn of the Dead" came out, Snyder released "The Lost Tape: Andy's Terrifying Last Days Revealed." Five years later he came out with "My Chemical Romance: Desolation Row." Then in 2013, he did a TV short called "Superman 75." He sure stays busy!
Additional Sources of Career Income
As we think about Zack Snyder's net worth, we also have to look at the breadth of his other work. Just from his IMDB listings alone, we see so much. For example, he's appeared as himself on TV nearly 100 times. In fact, he has 13 credits for that just in 2021 alone. These range from awards shows and appearances on late shows to interviews across a wide swatch of different shows.
He has two cinematography credits including Director of Photography for 2021's "Army of the Dead." He's been a camera operator, actor, and writer in some of these films. Plus he has production credits not only for his own aforementioned films  but for other mainstream movies such as "Aquaman" and "Wonder Woman 1984." Each of these different titles adds to Zack Snyder's net worth.
Zack Snyder's Adult Personal Life
Before we look closer at the details of his net worth, though, let's take a minute to look at his personal life. Of course, we have already learned a little bit about his childhood. But what about his adult life? It's been a little bit rocky and his brother's young death hasn't been the only tragedy in his life.
He was first married to Denise Weber. Together they have four children – two biological and two adopted. They divorced and in 1996 he met producer Deborah Johnson. It took six years before they began dating but then only two more before they got married. Together, they adopted two more children. He also has an additional two biological children from an unmarried relationship with Kirsten Elin, also a film producer. So, in total, he has eight kids with three women, two of which he was married to. His son, Eli, is an actor who has appeared in some of Snyder's films including "Watchmen."
Sadly, his daughter Autumn died by suicide in 2017. She was only 20 years old. Deborah works as his producer on his films. They both stepped down from "Justice League" when Autumn died by suicide. Josh Whedon stepped in to help complete the film.
What Is Zack Snyder's Net Worth?
Perhaps as a result of the way things played out with Josh Whedon completing "Justice League," when you look up Zack Snyder's net worth, you often find articles that ask whether or not his net worth is higher than Whedon's. As of March 2021, International Business Times reports that Whedon is the richer of the two. They say his net worth is $100 million. In contrast, Zack Snyder's net worth is $60 million. Celebrity Net Worth confirms the $60 million number.
Cheat Sheet reports that he could be worth more if he wanted to be. He actually didn't make any money off of "Justice League." That's because he wanted full creative control. He was willing to sacrifice the paycheck for his creativity. (Note: there are two "Justice League" films … the one he started that Whedon finished and an original version the way he would have finished it which was released a few years later due to popular demand.)
Zack Snyder's Assets
Zack Snyder has a lot of Aston Martin cars. Celebrity Net Worth reports that he bought his first one at a young age for under $30,000. However, reportedly he got a new one after the success of "300" when Warner Bros' execs upgraded him to one worth more than ten times his first Aston Martin.
Zack Snyder's Fundraising
Zack Snyder's net worth may be $60 million and he may like the Aston Martin, but that's not all money is about for him. After his daughter's suicide, he turned to philanthropy and fundraising. He raises money for a wide range of things but particularly for suicide prevention. According to Celebrity Net Worth, he has raised over $400,000 for The American Foundation for Suicide Prevention by selling his merchandise.
Read More:
6 Best Comic Book Display Shelves
5 Best Comic Book Storage Boxes and Bins

Kathryn Vercillo is a professional writer who loves to live a balanced life. She appreciates a good work-life balance. She enjoys balance in her relationships and has worked hard to learn how to balance her finances to allow for a balanced life overall. Although she's only blonde some of the time, she's always striving for total balance. She's excited to share what she's learned with you and to discover more together along the way. Learn more about her at www.kathrynvercillo.com.