Sir Richard Branson is an English entrepreneur, investor, philanthropist, and author. Most notably, he's the man behind Virgin Group, which he founded in the 1970s. The group controls over 400 companies in fields such as transportation, technology and space exploration.
Richard's first entrepreneur endeavour began at age 16, where he ran a magazine called Student. Virgin Records, which was a chain of record stores, was his first Virgin Group company. 
Branson was knighted for services to entrepreneurship in 2000, making him a Sir. Branson was named in the Time 100 Most Influential People in The World list due to his humanitarian work, huge PR presence and entrepreneurial prowess.
Branson often gets involved with television and film too, with a staggering 208 credits to his name on IMDB for Self, and 11 acting credits. Shark Tank, Superman Returns, Late Show with David Letterman, Ellen and so on.
Branson is also known for his incredible 30-hectare island that he owns, named Necker Island, which is part of the British Virgin Islands north of Virgin Gorda. $180,000 in 1978 is what Brandon paid for the island, which has certainly seen a vast increase in value since. The island has been well documented on TV, and lies only a few kilometers from Mosquito island, which is an island owned by Branson.
Being clued in to the importance of his image, Branson has made several world records breaking attempts. In 1985, he attempted to cross the Atlantic Ocean in record time, which failed. Though in 1986, he succeeded in his Virgin Atlantic Challenger II, with the help of Daniel McCarthy. He also broke many other records, such as crossing the pacific from Japan to Canada in a hot air balloon.
How rich is Rich?
Branson is estimated by Forbes to have a Net Worth of $3.4bn, which places him 545th on the rich list, and 17th on the UK's rich list. His real-time net worth however is estimated to be as high as $4.5bn as of the 13th of August 2020. 
Branson invests in a multitude of different companies. He has investments in money transfer company Transferwise (even larger company than OFX), all the way to Virgin Galactic, which aims to put ordinary people into space for $250,000.
Many of his ventures are joint, often opting to partner with already-influential market players. For example, Virgin Trains was launched in 1977, but was 49% owned by Stagecoach, which was a successful transport group that already had expertise in the field. Virgin Active, which has 122 health clubs in the UK, is 49% owned by CDC, a private equity firm. Though Richard relishes his image as an entrepreneur over a businessman, he doesn't sit on the board of any of the Virgin companies.
Branson's current difficulties
Branson has been known for taking bold risks, but he's currently undergoing his biggest challenge yet. Much of his Virgin Group is in the travel industry, which operates hotels, airlines, trains, holiday planning and so on.
Of course, Coronavirus has brought this industry to an abrupt halt and many travel companies are going bankrupt or close to it, including Virgin Atlantic, which filed for US bankruptcy protection. This is essentially a race to a $1.5bn plan to rescue it from the worst crisis that aviation has ever seen.
The airline is still operating but believes it won't be profitable again until 2022. Virgin Australia, a sister company, is undergoing restructuring under their new owner.
Richard Branson had already asked the UK government for a £500 million taxpayer bailout to prevent the collapse of Virgin Atlantic. This sparked controversy, with other high profile entrepreneurs denouncing his actions. Duncan Bannatyne Tweeted "I have gone to the Bank NOT the UK tax payer. The bank", claiming a viable business will get money from the bank.
If we wind back to March, when the UK first entered lockdown, Branson was attacked in Parliament when he suggested that Virgin Atlantic staff take 8 weeks unpaid leave during the pandemic, to which MPs claimed he should pay his own way out of the crisis.
The Future Of Branson
Being 70 years of age, Richard shows very few signs of slowing down. Despite being in his most challenging period, he seems to be fighting tooth and nail. Moving forward, we are seeing Branson put his Necker Island up for collateral along with some other possessions to help save Virgin Atlantic and secure a loan.
Hopefully, Branson's high-energy innovation and vision makes not only his travel companies work during this pandemic, but is conducive to a world that can safely deal with these issues, or even attempt to solve them.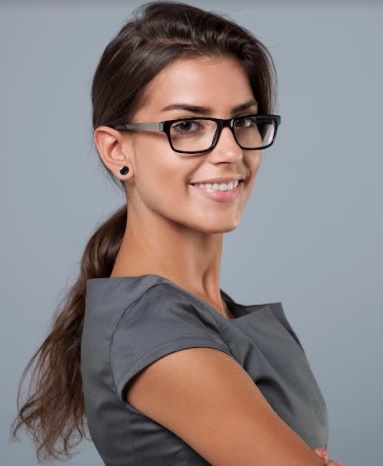 Susan Paige is an account owned by District Media used for placing articles which are not authored by part of our regular writing team.  Susan Paige is representative of the virtues of WordPress publishing on the internet: confidence, quality, speed and commerce.