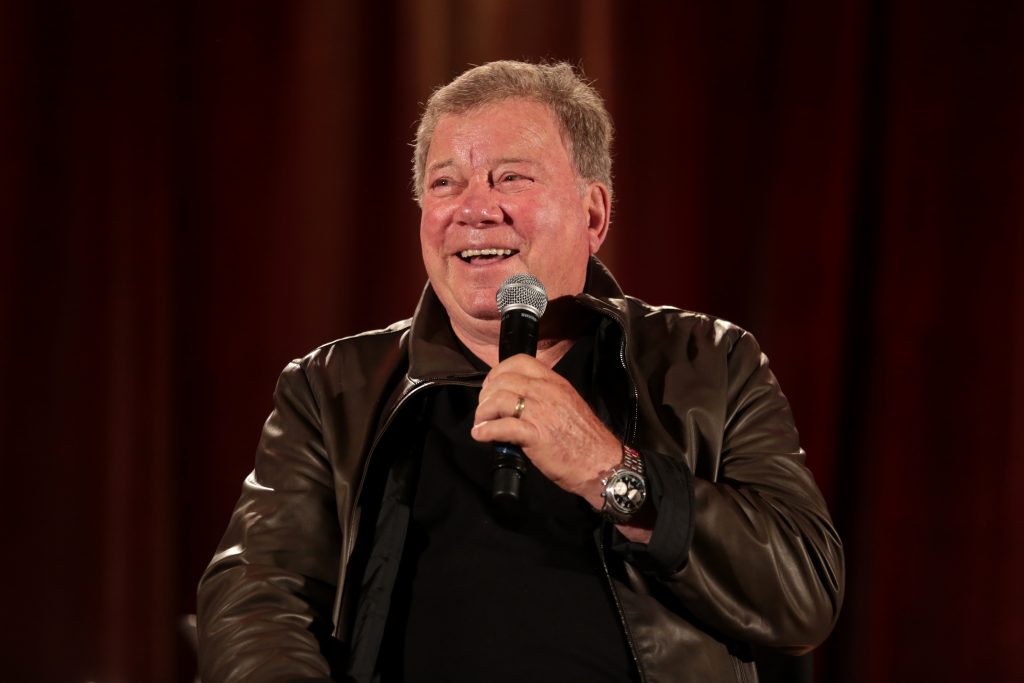 Few actors are as well-known for one acting role as William Shatner. Although he has appeared in countless television shows including T.J. Hooker, 3d Rock From the Sun, and The Twilight Zone, this Canadian-born actor is perhaps best known for his portrayal of Captain James T. Kirk in the sci-fi series Star Trek, which has spawned countless feature films and spinoffs since its premiere in 1966. His career has earned him millions of fans all over the world, but what has it gained him in terms of net worth?
Getting To Know William Shatner
William Shatner was born in Montreal, Quebec, Canada on March 22nd, 1931. He began his acting career quite early and appeared in several Broadway plays, including The Brothers Karamazov and The World of Suzie Wong. He was working in television by the early 1960s before landing the lead role on the NBC series, Star Trek. The show ran for three seasons and once it entered syndication in the 1970s, generations of new fans would come to love Captain Kirk and the rest of the crew of the starship Enterprise. Today, Star Trek conventions are still held all over the world and the show remains in the public's pop-culture consciousness, mostly thanks to Shatner's performance as Kirk, as his dramatic pauses in speech and knack for emoting have become earmarks for those who parody him.
A Lack of Residuals
Many people believe that Shatner and his co-stars became rich when Star Trek entered syndication. However, none of the actors earned a penny when the show turned up in reruns because at the time their contracts were drafted, syndication clauses simply did not exist. These deals would become more common in the late 1970s and beyond, when actors would start to understand the possible profits from having such an instance in their contract.
It is easy to imagine that Shatner and his co-stars may be worth a great deal more today if they had been able to collect residuals, especially since the show is currently streaming on both Netflix and Hulu. However, despite this drawback, Shatner did not give up his celebrity or his ability to make money with it.
Shatner's Investment Ups and Downs
Shatner's voice and presence made him a sought-after personality after Star Trek ended, and he found himself filming commercials for products like Promise Buttery Vegetable Oil Spread and Commodore Computers. However, he was rocketed back into the TV-viewing public's eye in the late 1990s, when the travel website Priceline.com tapped him to star in their ads. Shatner agreed, taking payment in stock shares that were worth about one dollar each. The ads became famous for their quirky serial nature, (much as some insurance and real estate ads that use characters are today,) and Shatner's face and name became synonymous with the company.
However, Shatner's relationship with Priceline was not destined to fly high forever. The early 2000s recession hit the travel industry hard, and Shatner's stocks, which he had agreed not to sell, became worthless. By the time he cut ties with the company in 2002, the actor revealed that he had lost millions because of the shift. It did, however, teach Shatner a valuable lesson: whether gambling on stock prices or other investments, always learn the rules and risks first.
Shatner's Net Worth Today
While the Priceline.com fiasco did set Shatner back, it did not bankrupt him. Today, Shatner's net worth is reported to be over $100 million.  Personal appearances at conventions can net him $100,000 or more per event, and autograph fees of $75 per signature are sure to keep him in the black.  Part of this fortune may be Shatner keeping himself as accessible as possible, even though he is now nearly 90. He can still be found at yearly Star Trek and other sci-fi conventions, adding to his fortune and making fans happy.  In addition to his paid conference work, Shatner receives residuals from his many television and film appearances.
Shatner has a knack for connecting with millennials.  As a result he has been a paid spokesman for companies such as LottoGopher, solar power company Solar Alliance Energy, and electric bike manufacturer Pedego.  In addition to his lucrative advertising deals, Shatner has recently ventured into cryptocurrency with his spokesmanship of digital identity company Mattereum (here).
Most of William Shatner's current holdings are kept private, but his net worth reflects smart investment choices. He has padded his worth by writing Star Trek books and continuing to appear on television (such as in the short-lived comedy $#*! My Dad Says).  His wealth is also shown in his Studio City, California, home and ranch near Sequoia National Park.   Today, he is no doubt enjoying his status as one of the country's richest men and one of its most enduring celebrities.
Image source: Gage Skidmore.