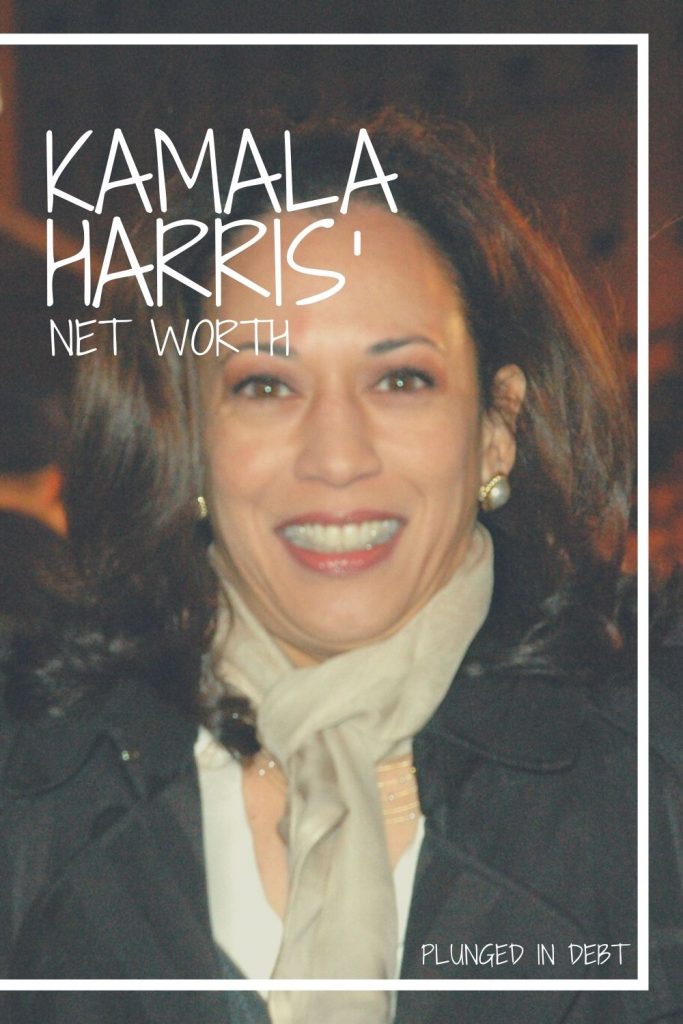 For many people, making an educated decision about a political candidate includes taking a look at their finances. After all, if they can take care of their own finances, what will they do to the countries? Here is a look at Kamala Harris' net worth and her career leading up to her vice-presidential campaign.
About Kamala Harris
Kamala Harris was born on October 20, 1964, in Oakland. Both of her parents were scholars. Her mother was a biologist and her father studied economics. When she began school, Harris was bussed to another school as part of the desegregation program in California.
Growing up, one of Harris' neighbors took her and her sister to an African American church in Oakland on a regular basis. They sang in the children's choir there. Later, their mother introduced them to Hindu mythology and brought them to attend a nearby temple where they sang as well.
Her parents divorced when Harris was just seven years old. She and her sister visited their father on the weekends at his home in Palo Alto. In his neighborhood, other children were reportedly not allowed to play with the sisters because they were black. At the age of 12, her mother moved them to Montreal, Quebec, Canada, where Harris completed high school in 1981.
After graduating, she attended Howard University in Washington, D.C., earning a degree in political science in 1986. She later returned to California to pursue a degree in law at the University of California. Harris graduated with a Juris Doctor from the establishment in 1989 and was admitted to the California Bar in 1990.
Early Career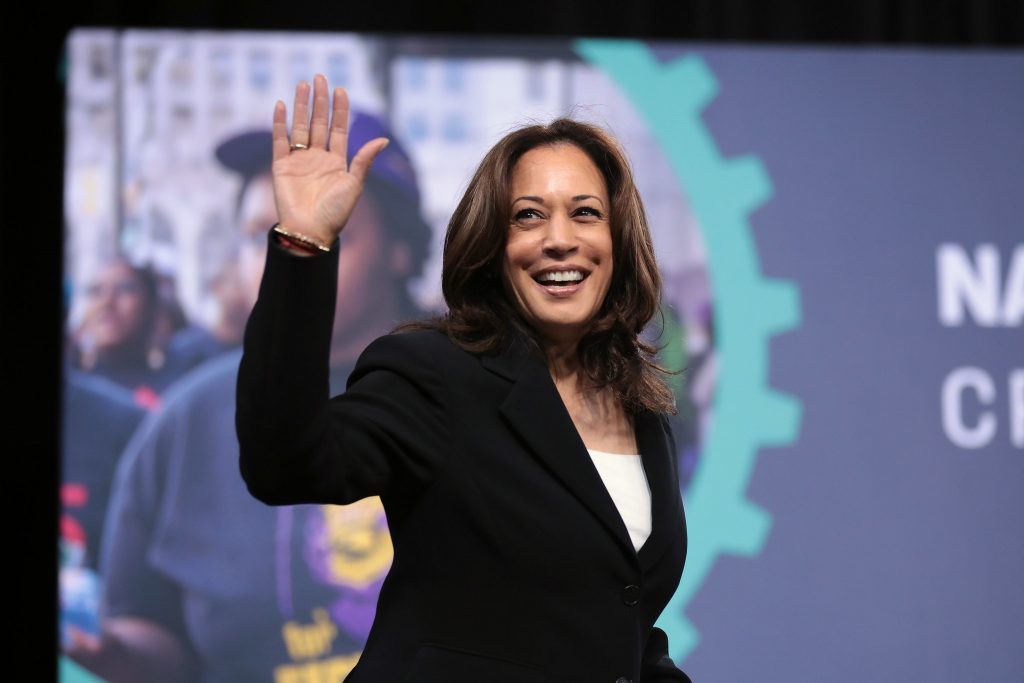 Photo: Gage Skidmore
After receiving her Bar credentials, Harris was hired as the deputy district attorney in Alameda County, California. At the time, she was noted as being a prosecutor to watch, she was "on the way up." While she was DA, she began dating Willie Brown, California Assembly speaker. He appointed her to the state Unemployment Insurance Appeals Board. Brown later also appointed her to the California Medical Assistance Commission.
By February 1998, Harris was being recruited by the San Francisco district attorney's office as the assistant DA. She accepted and there became the chief of the Career Criminal Division. In the division, Harris oversaw several other prosecutors seeking charges for homicide, burglary, robbery, and assault cases. Her division particularly focused on three-strike cases. However, in 2000, she clashed with one of the assistants who Harris filed a complaint against and then quit.
It wasn't very long after that Harris took a new job at San Francisco City Hall. She ran the Family and Children's Services Division, which represented child abuse and neglect cases.
San Francisco District Attorney (2004-2011)
In 2002, she ran for District Attorney of San Francisco against two better-known candidates. During her campaign, she pledged she would never seek the death penalty. She also stated the DA's office would only seek to prosecute three-strike cases if they are considered violent felonies. Harris won with 56% of the vote and was the first person of color to be elected as the DA in San Francisco.
Her time in office wasn't without its controversies though. Prior to her taking office, the felony conviction rate was at 50%. By 2009, it was 76%. The conviction rate of drug dealers specifically rose from 56% in 2003 to 74% in 2006. Her office obtained more than 1,990 marijuana offense convictions.
The rate at which Harris' office prosecuted these crimes was higher than her predecessor. Overall, the number of people imprisoned was lower though. Additionally, low-level marijuana convictions were extremely rare under district attorney Harris. Her successor, George Gascón, went on to expunge all San Francisco marijuana offenses dating back to 1975.
Attorney General of California (2011-2017)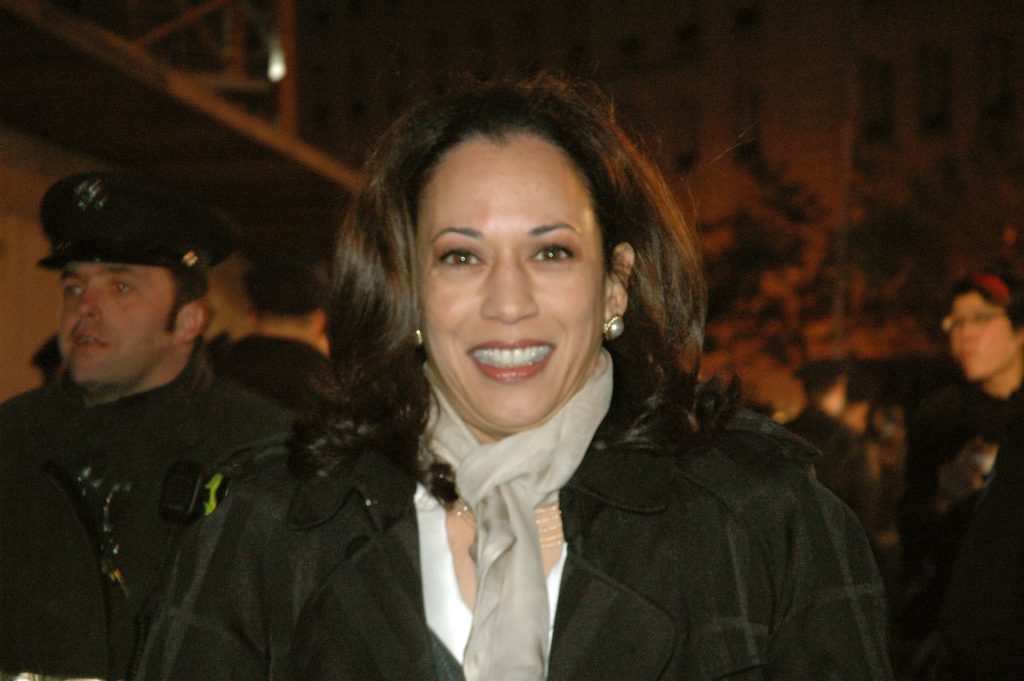 In November 2008, Harris announced she would be running for California attorney general. She came heavily endorsed by several other politicians. Harris defeated her opponents in the June 2010 primary, earning 33.6% of the vote, and moved on to the general election. She ran against DA Steve Cooley, who led most of the race. However, after three weeks of counting votes, he conceded.
Harris was sworn in on January 3, 2011. She was not only the first woman, but also the first African American, and the first South Asian American to hold the office in state history.
After being elected, she did not wait very long to begin making controversial statements and changes. First, she declared her office would not defend the gay marriage ban. In June 2013, Prop 8 (as it was called) was overturned by the Supreme Court. Harris immediately held a speech calling for the ban to be lifted and it was two days later.
Another more controversial moment in her career as the attorney general was in 2016 when Harris' office seized videos and information pertaining to an abortion clinic. An anti-abortion activist had gained control of this information used these secret recordings to accuse Planned Parenthood of selling fetal tissue, among other things. Her office failed to take action in filing a suit before Planned Parenthood did though, which many people saw as a failure on her part.
U.S. Senate (2017 – present)
Barbara Boxer, former California state senator, announced her intention to retire after 24 years in 2016. Harris was the first person to announce they would run to take Boxer's seat. She was a front-runner from the very beginning of the race, earning the endorsement of the California Democratic Party as well as state Governor Jerry Brown. 
After her victory in 2016, her main focus was to protect immigrants from the policies the then-new President Donald Trump was looking to put in place. She also helped lead the impeachment trial of the president in January 2020, voting to convict him on charges of abuse of power and obstruction of Congress.
In addition to her efforts to go against President Trump, Harris has worked on several bipartisan bills. Many Republican leaders who have worked with her have praised her work ethic. Lindsey Graham said, "She's hard-nosed. She's smart. She's tough." 
2020 Presidential Campaign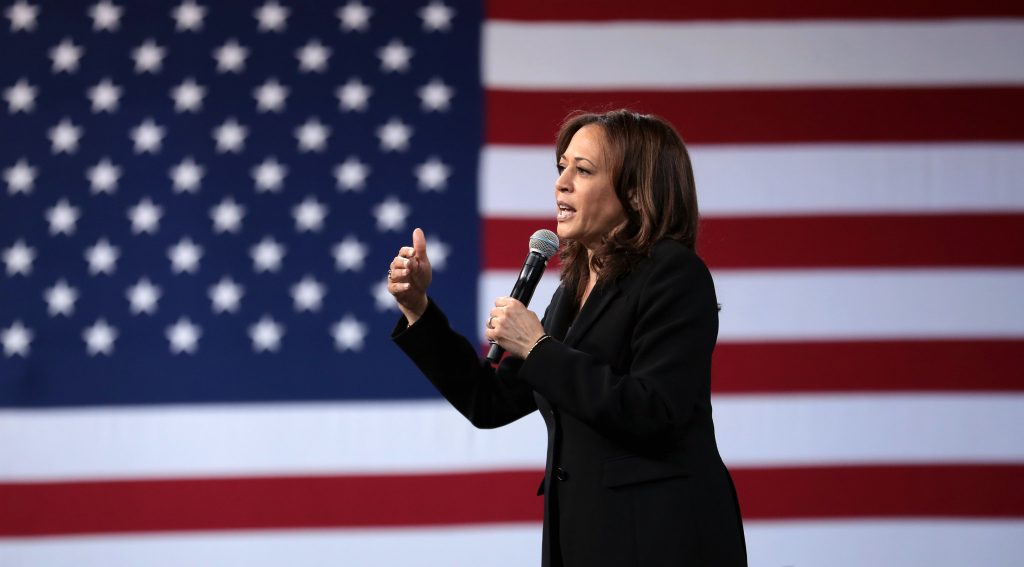 Photo: Gage Skidmore
In May 2019, more than a year before the presidential election, the Congressional Black Caucus endorsed the Biden-Harris ticket. That is, they endorsed the ticket before it even existed. About a year later, Harris responded to media rumors and said she would be honored to be Biden's running mate.
Biden previously announced he would be seeking a woman and, then later, a woman of color as his running mate. Harris, Elizabeth Warren, Val Demings, and Keisha Lance Bottoms were all contenders. On August 11, 2020, however, Biden announced he had chosen Harris as his VP. 
Kamala Harris' Net Worth: $6 Million
Kamala Harris' net worth could be as high as $6 million. She has been extremely transparent about her income. In 2019, she released 15 years of tax returns. Here is a look at how the VP candidate makes her money…
Obviously, because she has held a public office for two decades now, she has been able to collect a regular salary. During her time as a district attorney, she made between $140,000 and $260,000 per year. The pension she collected is also valued at $250,000 per day. Her title of attorney general came with a bit of a pay cut though, earning just $160,000 annually. Her job as senator also cut her pay a bit (to $157,352).
In 2019, Harris released her own memoir called The Truths We Hold: An American Journey. From the sale of the book, she earned $320,000. She has also published two other books: Smart on Crime: A Career Prosecutor's Plan to Make Us Safer and Superheroes Are Everywhere. Smart on Crime brought in around $13,000.
Additionally, she has made some good investments. For instance, she bought a condo in the SoMa neighborhood for $300,000 several years ago which is now valued at $900,000. It should be noted much of Kamala Harris' net worth stems from her husband's earnings though.
Shared Assets
Harris and her husband, Douglas Emhoff, have millions of dollars in shared assets as well. The pair own residences around Los Angeles, Washington, D.C., and San Francisco, coming in around $5.8 million in value. In addition to their real estate, they have about $1.4 million in retirement accounts and another $1 million in separate accounts tied to previous law firms Emhoff worked with.
The couple isn't slowing down on their earnings either. In 2018, their adjusted joint gross income was around $1.89 million. However, given their debts and earnings, they are only worth about $2 million together, one-third of Harris' individual net worth.
Read More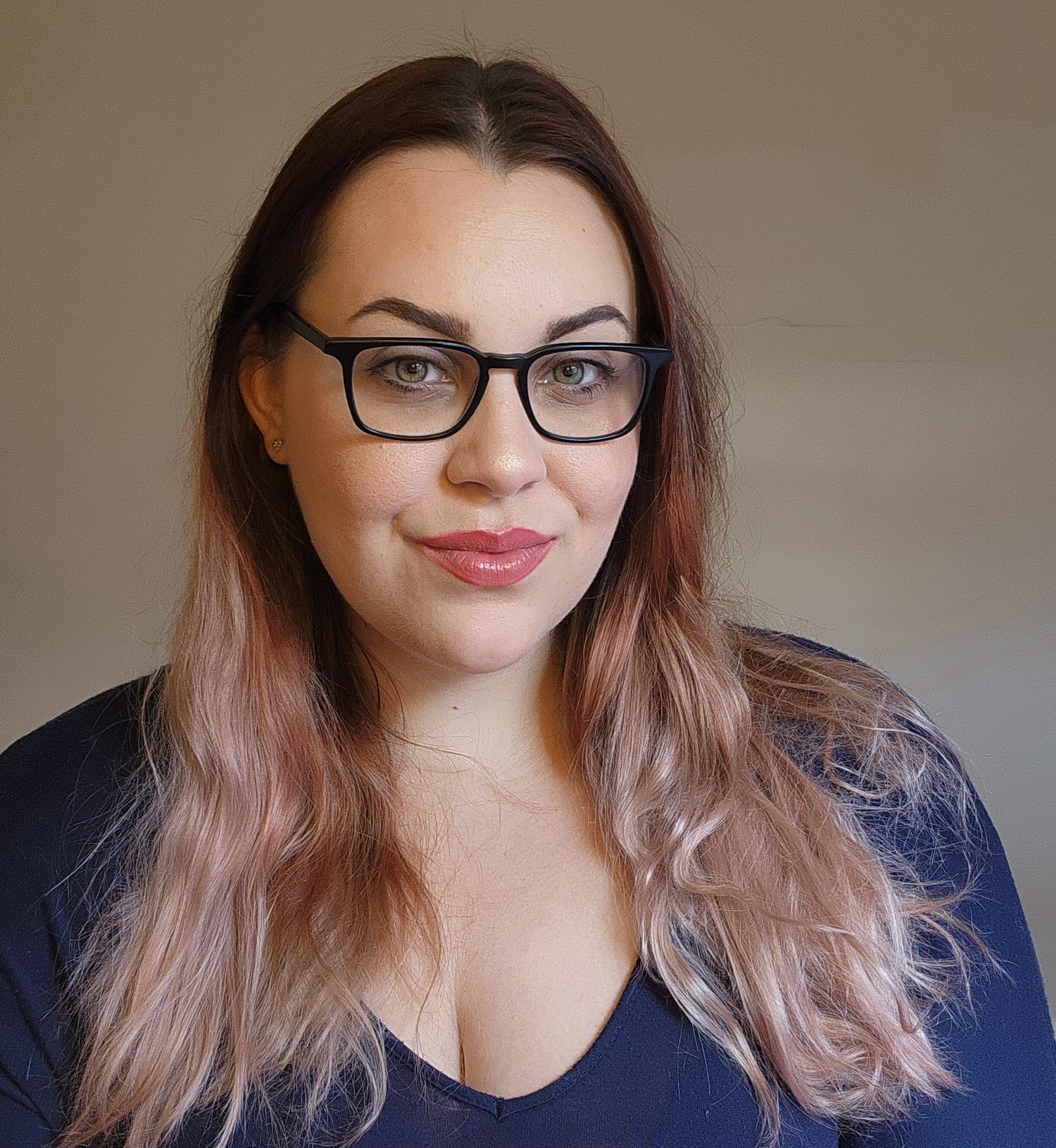 Amanda Blankenship is the Director of Social Media for District Media. In addition to her duties handling everything social media, she frequently writes for a handful of blogs and loves to share her own personal finance story with others. When she isn't typing away at her desk, she enjoys spending time with her daughter, husband, and dog. During her free time, you're likely to find her with her nose in a book, hiking, or playing RPG video games.