Female rappers took over the hip-hop world in 2019. Among some of these women is Megan Thee Stallion. Her song "Hot Girl Summer" was unavoidable on the radio for the latter half of the year. What has this success done for Megan Thee Stallion's net worth?
About Megan
Megan Jovon Ruth Pete, known by her stage name "Megan Thee Stallion" was born on February 15, 1995, in Bexar County, Texas. She comes across her rapping talent honestly. Her mother, Holly Thomas, was also a rapper (under the name Holly-Wood). Megan's mom would bring her to recording sessions instead of putting her in daycare.

At the age of 16, Megan began writing her own raps and her mom was impressed. Her mother said her daughter's lyrics were too suggestive for her age though and asked her to wait until she was 21 years old to pursue a career as a musician.
Two years later, a clip of Megan surfaced on the internet and went viral. The video, which showed her in a rap battle against male students at Prairie View A&M University, helped her gain a presence online. Slowly but surely, she began to create a fanbase by posting her freestyle raps to Instagram in college.
Kicking Off Her Career
By 2016, Megan was releasing her first mixtape called Rich Ratchet. Her first single "Like a Stallion" came off that mixtape and the rest, as they say, is history. After that, Megan began releasing music multiple times a year.
At the beginning of 2018, she signed with 1501 Certified Entertainment, an indie label in Houston. After releasing a 10-song album under the label Tina Snow, she moved on to sign with 300 Entertainment in November of that year. This made her the first female rapper to ever be signed by that label.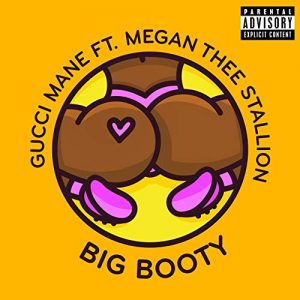 It wasn't until last year that Megan really hit the spotlight though. In 2019, she released the hit single "Big Ole Freak" from her EP Tina Snow. The song marked her first entry on the Billboard Hot 100 and peaked at number 65 on the list. Not to mention, in summer of last year, she released one of her biggest hits yet "Hot Girl Summer," which was an anthem for many people, women especially.
Throughout the remainder of 2019, the rapper continued to produce and release hit songs that just made her career (and her image) blow up even more. She even got the chance to work with other stars like Chance the Rapper, Nicki Minaj, Ty Dolla Sign, and Quavo. All of this led up to her signing a management deal with Roc Nation (owned by Jay-Z).
Even though she's made a name for herself now as a rapper, Megan has chosen to continue her education. She is currently studying at Texas Southern University and is pursuing a degree in health administration. As of 2019, she is in her third year of school.
Megan Thee Stallion's Net Worth: $2.7 Million
It is estimated that Megan Thee Stallion has a net worth between $500,000 and $2.7 million. Her career over the past few years has been ramping up though, so it is more likely closer to the latter figure. She has been able to accrue an amazing fan base. On Spotify, her music has around 7 million monthly listeners.
Assets and Endorsements
Because she is on the road so much, Megan Thee Stallion doesn't have a lot to her name in terms of property (yet). However, she has found time to give back to the community and her family. For Christmas in 2019, Megan bought her grandmother the truck she'd always wanted, bringing her to tears. The young rapper has also given tens of thousands of dollars to food banks in the Houston area.
When she isn't performing or giving back to the community, Megan is finding other ways to make money and make a difference. She's been very upfront about her body and trying to spread positivity about bodies of all sizes. The companies she's partnered with for endorsements have helped her in spreading this message. On top of her management deal with Jay-Z's Roc Nation, she has also signed deals with companies like Puma and Coach. Both of these endorsements helped Megan pave the way for the rest of her career.
Personal Life and Upcoming Work
Last year wasn't all success and smiles for Mean though. Unfortunately, Megan's mother died in March 2019. She suffered from a longstanding brain tumor. Her grandmother died within the same month. Of course, her mother had a huge part in her entertainment career but was also a huge part of the reason Megan decided to go back to school. Her mother inspired her to help establish assisted-living facilities within the Houston area.
When she's not focusing on growing as a person, Megan is still in the studio and working on her debut album. She says her new album will "go beyond" the sexual imagery she's typically known for. Additionally, the rapper has signed on to star in the newest season of "Good Girls," which airs on NBC. Eventually, Megan says, she'd love to write her own horror film. So, there's no telling where we might see her next, but Megan Thee Stallion's net worth is likely only going to grow in the years to come as she continues to grow within her career.
Photo: Dan Garcia and Danielle Lee
Read More
Amanda Stewart is a 24-year-old full-time website manager and blogger. She is currently hacking her debt by saving money and investing, all while trying to kickstart a family and enjoy her adult life. In her free time she enjoys spending time with friends, entertaining (throwing parties), reading, doing puzzles and kayaking.