"File:Sunny Hostin.jpg" by LBJ Library is licensed under CC BY-SA 4.0
American Sunny Hostin is an attorney, television personality, author, journalist, and social commentator.  Today, she is best known as a co-host of ABC chat fest The View with Whoopi Goldberg, Joy Behar, Sara Haines, Ana Navarro, and Alyssa Farah Griffin. On weekdays, her and her co-hosts can be seen discussing hot topics and interviewing celebrity guests. So what exactly is Sunny Hostin's net worth?
Who Is Sunny Hostin?
Sunny Hostin was born Asunción Cummings on October 20, 1968, in New York City to mother Rosa Beza, a Puerto Rican woman, and father William Cummings, an African American man. She was raised in The Bronx and attended the all-girls Dominican Academy. After graduating, she went to college and received her Bachelor of Arts from Binghamton University, following that with her Juris Doctor from Notre Dame Law School.
After receiving her law degree, Hostin started working as a law clerk in the Maryland Court of Appeals. She advanced to become a trial attorney in the U.S. Department of Justice's Antitrust Division before securing a position as an Assistant United States Attorney in the District of Columbia. As a federal prosecutor, she specialized in child sex crime cases.
Hostin's experience in the field of law helped her launch a TV career as a legal analyst. She became a contributor for Court TV, then worked for the Fox News Channel, CNN's Headline News, CNN's American Morning, and ABC's World News Now. In 2014, Hostin began making guest appearances on The View and was hired as a co-host two years later at the start of the show's 20th season.
Aside from her television career, Sunny Hostin has several other projects that she juggles. She is a prolific author who has written a memoir, a series of fiction books, and a current column for CNN called Sunny's Law. She is also an executive producer with credits for several documentaries for Investigation Discovery and the Fox drama The Counsel.
Sunny Hostin is also a wife and a mother. She married Dr. Emmanuel Hostin, an orthopedic surgeon, in 1998 and the pair has two children, a son named Gabriel and a daughter named Paloma. The family currently lives in Purchase, NY.
Sunny Hostin Net Worth & Assets
Sunny Hostin has earned a substantial amount throughout her law and TV career, creating a nice nest egg. According to Celebrity Net Worth, she has a net worth of roughly $3 million. A considerable portion of that comes from her role on The View, where she reportedly earns a salary of $1.6 million per year.
Hostin is still a practicing attorney and has the ability to consult on a host of topics. She also earns from her book sales, which have reportedly been quite successful with copies continuing to be sold. She also shares a home with her husband that is estimated to be worth at least $1.3 million, which also contributes to her net worth.
Future Effects On Net Worth
There is every reason to believe that Sunny Hostin will continue to contribute to her net worth in the future. She has said in interviews that she prefers to stay busy and plans to continue writing, working as an attorney, and co-anchoring news programs. If she chooses to remain on The View, her salary will increase exponentially and she could double or even triple her net worth in just a few years.
What do you think Sunny Hostin's net worth will be in 2025? Let us know in the comments below!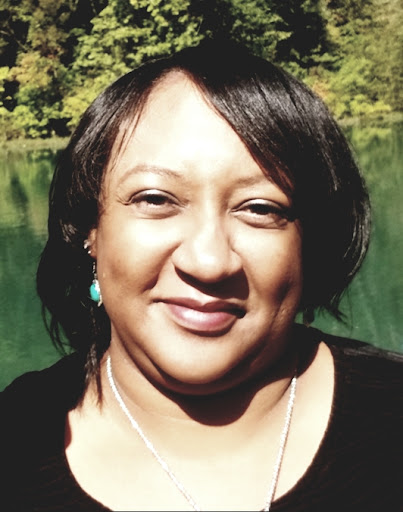 Toi Williams began her writing career in 2003 as a copywriter and editor and has authored hundreds of articles on numerous topics for a wide variety of companies. During her professional experience in the fields of Finance, Real Estate, and Law, she has obtained a broad understanding of these industries and brings this knowledge to her work as a writer.