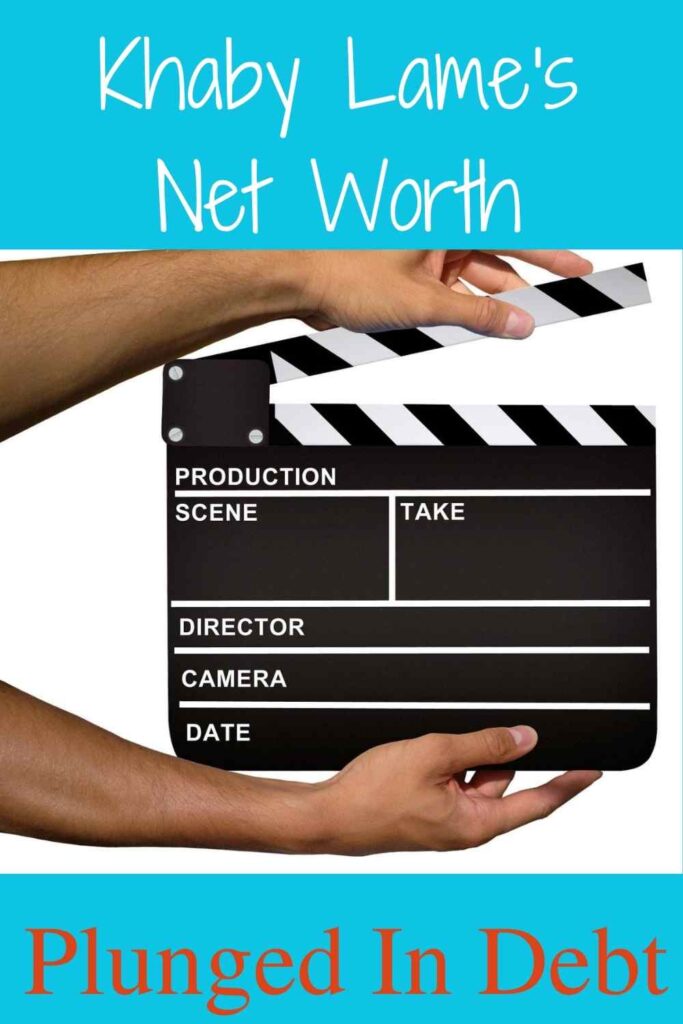 Khaby Lame was named Tik Tok's number one breakthrough star of 2021. The 21-year-old Sengalese-born, Italy-based content creator is the second-most-followed person on the app, with expectations that he'll soon reach number one. As a result, people are asking, "what is Khaby Lame's net worth?" Here's what we know.
What Does Khaby Lame Do?
As the New York Times puts it, Khaby Lame (whose full first name is Khabane) is "the everyman of the Internet." He started off posting videos in Italian but quickly gained recognition for his terrific facial expressions and gestures. As a result, his videos are now wordless. Mostly what he's known for is producing reaction videos to to life hack videos. He shares someone's life hack, something that's usually ridiculous in some way – often in its unnecessary complexity – and shows his own reaction to how ridiculous it is. And people are eating it up!
Who Is Khaby Lame?
Khaby Lame was born in Senegal in March 2000. However, by the time he was one year old, he'd moved to Italy with his family. He worked in a factory, but he was laid off in March 2020. Looking at that date, you can guess the reason: COVID. Remember how badly Italy was hit at the beginning? Lame's father really wanted him to try to get another "real" job. However, Lame decided to devote himself to Tik Tok. He watched videos, he played around with the stitch and duet tools, and he figured out his signature style.
The Everyman
The New York Times dubs it the "everyman" style. So much of the content that we see on social media today is highly curated. Many makers spend thousands upon thousands of dollars to get their videos just right before they publish them. In contrast, Khaby Lame has a very under-produced style. It's the style of what social media initially was meant to be. Moreover, his "duh-like" "muted reactions" are "universal."
As a society, we love social media. And we also hate it. We know that there are a lot of things wrong with it. We know that it's ridiculous a lot of the time. Therefore, it's funny to see someone else taking on the video trends of the current time and making fun of them without really having to say anything at all. We connect with this. We're laughing – mostly at ourselves for being a part of this whole silly thing.
Khaby Lame by the Numbers
As of the writing of this post, Khaby Lame has 125.2 million Tik Tok followers. He has 2 billion likes on that platform. As aforementioned, these numbers make him the second most-followed person on the app. Dancer Charli D'Amelio, the only person with more followers than him, has 132.9 million followers. Many people believe that Lame is poised to take over that number one spot.
The 2 billion likes makes him the number one breakthrough star on the site for 2021. The person in second place is cosplay makeup artist Abby Roberts who has 1.4 billion likes. Compare that to the third place which is the popular K-Pop band BTS; they have less than 45 million likes. As you can see, Khaby Lame is considerably more popular than almost anyone else on the platform.
Of course, even though TikTok is his primary platform, he's on other ones as well. He has 65.2 million Instagram followers. He has over 1 million subscribers on YouTube. And he has over half million likes on Facebook.
Khaby Lame Personal Life
One of the most interesting, and challenging things, to come out of his stardom is recognition that he's not an Italian citizen. As aforementioned, he was born in Senegal, but moved to Italy at the age of 1. Therefore, really, Italy is all he's ever known. He went to school there, Italian is his first language, he's passionate about being Italian … but he never received official citizenship. And it was never a particular problem for him. Except that now it might be.
For example, he's had opportunities to travel, including to the United States, which could further his work and increase Khaby Lame's net worth. However, he has a Senegalese passport, which makes it much harder for him to enter the United States that if he were an Italian citizen. He's working now on obtaining that citizenship. However, the way citizenship laws work in Italy (it's based on your bloodline, not whether you live there or even were born there) pose a problem so far.
Other than that, his personal life is pretty average. He loves soccer. He's dating another social media personality, 18-year-old Zaira Nucci. He wants to buy his mother her dream house someday.
Of course, when you're a social media star, your fans are sort of part of your personal life as well. And he has some dedicated fans. You'll find fan pages across the globe on multiple languages including German and Arabic.
Khaby Lame's Net Worth and Income
It's likely still going to take time for Khaby Lame's net worth to grow. After all, he only became this Tik Tok famous in the past year or so. However, he's well on his way to financial success. First of all, Tik Tok is now his full-time career.
According to the New York Times, he's working with Tik Tok's Creator Fund to earn money. He also earns money working with brands including Barilla pasta. And he's been invited to work on YouTube collabs with people ike King Bach. Moreover, he runs an online store through which he sells his merchandise.
Techie Gamers places Khaby Lame's net worth at about $2 million. That's about the mid-range of what a variety of other sources have reported in recent months. However, Celebrity Net Worth, usually a solid source, actually places it considerably higher at $5 million. Techie Gamers says "he charges brands $50,000 for a single promotional video on TikTok and is estimated to make $200,000 per month."
Read More:

Kathryn Vercillo is a professional writer who loves to live a balanced life. She appreciates a good work-life balance. She enjoys balance in her relationships and has worked hard to learn how to balance her finances to allow for a balanced life overall. Although she's only blonde some of the time, she's always striving for total balance. She's excited to share what she's learned with you and to discover more together along the way. Learn more about her at www.kathrynvercillo.com.