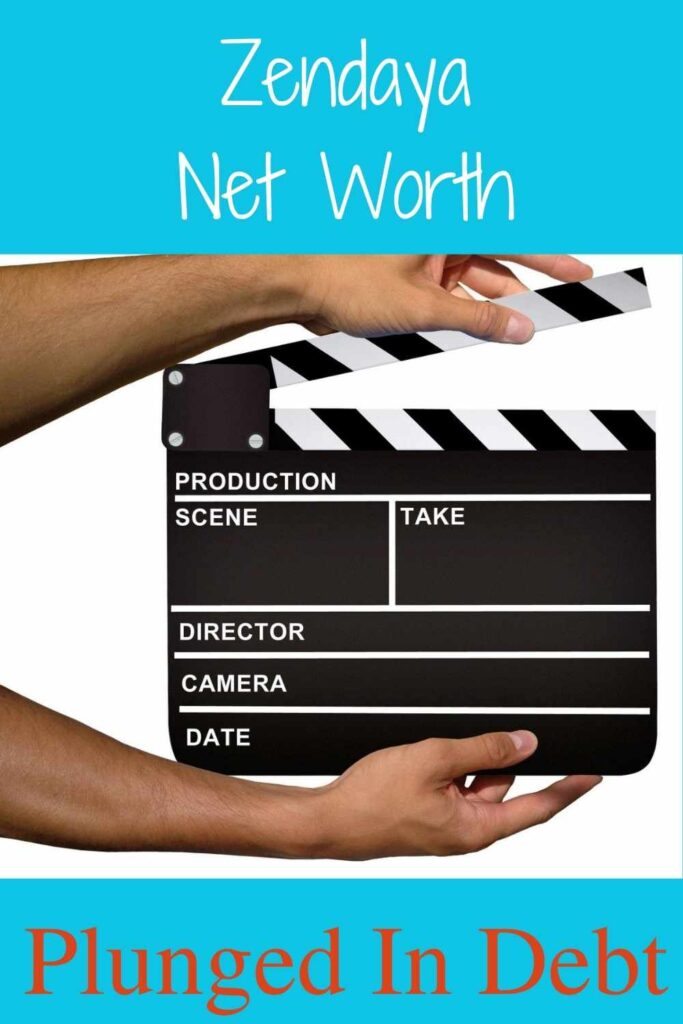 Actress, entertainer, and producer Zendaya has what one source calls a "staggering" net worth. She started off her career as a model and child actress. However, she's expanded her empire since that time, and she's still growing it. So what exactly is Zendaya's net worth?
Who Is Zendaya?
Celebrity Net Worth reports that Zendaya's full name is Zendaya Maree Stoermer Coleman. She is of mixed-race heritage; her father is African American and her mother has German-Scottish ancestry. She was born in September 1996, in Oakland California, the youngest of a half dozen children, all of which IMDB lists as her half-siblings. Zendaya developed an interest in entertainment at a very young age, starting in plays at age 6 and dancing at age 8. She continued with local Bay Area theater and dance until she and her family moved from the Bay Area to Los Angeles when she was about 13.
Zendaya's Modeling Career
Celebrity Net Worth reports that Zendaya's first work was as a model in various ads and as a model-dancer in commercials and music videos. That experience likely served her well in more recent years when she's done endorsement work including spokes modeling. Brands she's aligned with for endorsements include Lancôme, Valentino, Bulgari, CoverGirl, Beats Electronics, Chi Hair Care, and Madonna's Material Girl clothing line.
Zendaya's Acting Career
Zendaya transitioned from stage acting to screen acting, beginning to work on Disney movies that gained her success. In 2010, she got the starring role in Disney's series "Shake It Up," one of the channel's most popular series. The show aired for three seasons, during which she had other roles, including a starring role in the Disney movie "Frenemies" in 2012. Her next big starring role on a Disney Channel series was as "K.C. Undercover," a role that she had from 2015-2018.
Zendaya's dance background has lent itself to her acting career over the year. For example, she hosted Disney's 2011 show: "Make Your Mark: Ultimate Dance Off 2011" and she was on Dancing With The Stars one season where she got second place. In a similar vein, she played a trapeze artist in the film "The Greatest Showman," putting her dance abilities to use in a new way, since she reportedly rarely used stunt doubles on the film.
In recent years, she has continued to grow her career with interesting roles on both the small screen and the big screen. On the small screen, she started playing Rue Bennett on the HBO show "Euphoria" in 2019. On the big screen, you've seen her in the 2017 and 2019 Spider-Man movies. She played Chani in "Dune" in 2021 and is currently filming "Dune: Part 2."
Zendaya's Music Career
Zendaya's net worth comes not just from acting and dancing but also from her music career. She released her single "Swag It Out," in 2011, while she was ramping up her career with Disney. In 2013, she released a self-titled album. It did well on the Billboard charts and the single titled "Replay" was certified Platinum, according to Celebrity Net Worth. Four years later, she reached 2x Platinum status with her song, "Rewrite the Stars," which was a duet with Zac Efron.
Zendaya's Other Roles and Endeavors
Over the years, she's added to her net worth with producer credits. She did some production work on "K.C. Undercover," and she even has one writer credit for an episode of that show according to IMDB. Zendaya's been the producer on several of her own music videos. And in 2021 she both starred in and produced the film "Malcolm and Marie." IMDB has her listed with executive producer credits on six episodes of "Euphoria." They've also announced there that she's a producer on an upcoming movie titled "A White Lie," release date TBD.
In 2013, she published a book titled: "Between U and Me: How to Rock Your Tween Years with Style and Confidence." In 2015 she launched the Daya shoe collection and followed it the next year with the Daya clothing line. Cosmopolitan describes that one as "a gender- and size-inclusive clothing line that launched alongside an app." She knows how to diversify her income. Cosmo also reports that she has a clothing collab with Tommy Hilfiger.
Zendaya has nearly 150 million followers on Instagram and about 87 million on TikTok. She also has 21 million Twitter followers, 19 million Facebook followers, and almost 4 million on YouTube.
Zendaya's Net Worth, Income, and Assets
Celebrity Net Worth usually has the most up-to-date information as compared to other sources. Therefore, we turned to them to find out Zendaya's net worth. They report Zendaya's net worth at $20 million. Note that many other sources online say $15 million. However, some of those even cite Celebrity Net Worth as their source, suggesting that their reporting is out of date. We believe that $20 million represents a likely accurate number for Zendayas net worth.
Zendaya's Assets
In terms of assets, Celebrity Net Worth reports that she owns two homes in California:
One in Northridge which she paid $1.4 million for in 2017
One in Encino, which she paid $4 million for in 2020
Zendaya's Income
Obviously, her net worth comes from all of the different work she's done over the years as described above. We couldn't find much specific information about exactly what she's been paid for each of her roles. Cosmopolitan reports that when she parted ways with Disney in 2018, she retained royalty rights on much of her work. They further report that her "Euphoria" co-star Sydney Sweeney earned $325,000 for 13 episodes of the show and that she likely earns as much or more. Although they didn't know what she got paid for each of her three Spider-Man movie roles, they did uncover that she received $10 million just in bonuses alone on just one of those films.
Read More:
What Is Singer Gordon Lightfoot's Net Worth?
"In This Moment" Maria Brink's Net Worth Might Surprise You

Kathryn Vercillo is a professional writer who loves to live a balanced life. She appreciates a good work-life balance. She enjoys balance in her relationships and has worked hard to learn how to balance her finances to allow for a balanced life overall. Although she's only blonde some of the time, she's always striving for total balance. She's excited to share what she's learned with you and to discover more together along the way. Learn more about her at www.kathrynvercillo.com.