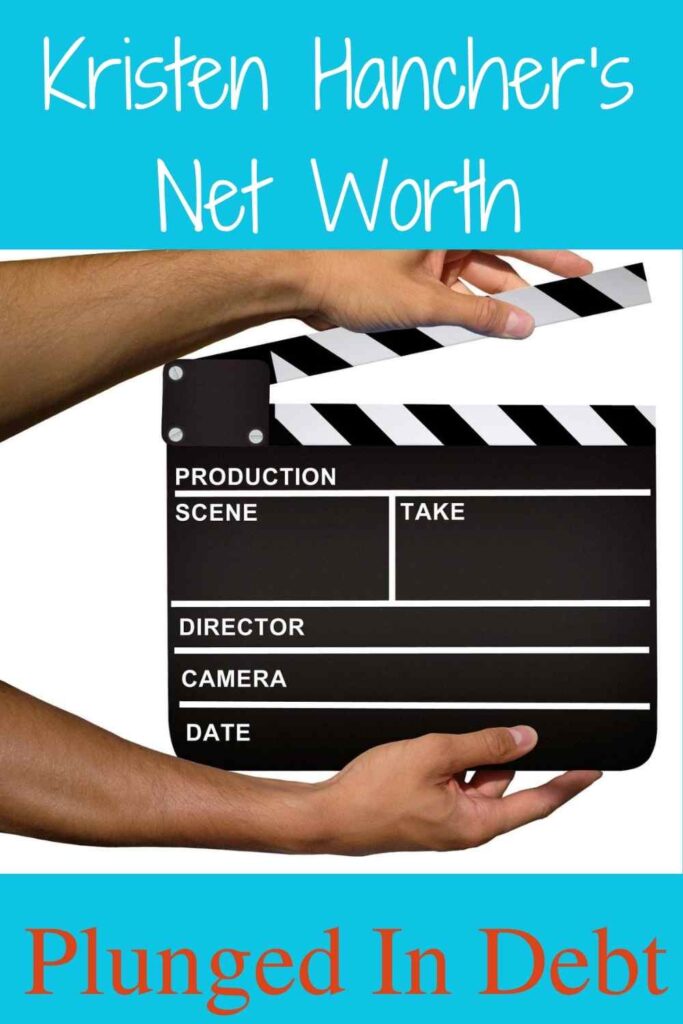 Are you familiar with Kristen Hancher? You might know her as an actress with a handful of appearances starting in 2017. However, chances are that if you know her then it's more for her work as a social media personality. In fact, she stirred up a lot of attention in early 2021 when she was TikTok banned her for promoting her OnlyFans account. The attention likely only gained her more of a following. She's young, still, with lots of potential for growth. What is Kristen Hancher's net worth today?
Who Is Kristen Hancher?
TVOM explains that Kristen Hancher is a Canadian social media personality who has begun to make some headway as an actress. She was born in May 1999, making her 21 years old as of the writing of this article. Hancher started to see success on social media in 2017, while she was still a teenager, and she's been a rising star ever since. Her popularity is primarily among similar-aged young adults and teenagers, although she has some older fans as well, of course.
However, she's not without controversy. In addition to the aforementioned ban from TikTok, she's also made headlines for alleged mistreatment of animals. It looks like this was blown out of proportion. It all happened in 2019, when she took a photo of herself atop a horse that was standing in water. People viewing the photo online said that the water was too high for the horse to be safe. They accused her of caring more about a photo op than the wellbeing of the animal. She refuted the claims through her agent, but it turned some people off at the time. One of the drawbacks of being a social media celebrity is that it comes with a lot of negativity as well.
In fact, this wasn't the first time she faced controversy. When she was younger, she dated Andrew Gregory, another social media star. In 2017, they "accidentally" (details unclear) live streamed an intimate moment between the two of them. The Internet had plenty of negative things to say about that, of course. In that same year, she was bullied online for being "too thin."
Despite the controversy, Kristen Hancher has continued to work at her craft. She's known for emulating Kylie Jenner's looks. She also shares lots of other makeup content, as well as hair and fashion tips. Additionally, she lip syncs along ti favorite songs. In 2017, she was invited to appear in at least two music videos (James Barker Band's Chills and PLVTINUM's "London's Calling.") That same year she began appearing as a TV actress.
Calculate Your Net Worth with Freshbooks
Kristen Hancher, Social Media Star
Obviously, most of Kristen Hancher's net worth so far comes from her social media work. She started on a platform called YouNow. However, she joined TikTok (then known as Musical.ly) and saw quick success there. In fact, as of just two years ago, she ranked seventh most popular across the entire site. She had 23 million followers at the time. Of course, TikTok has grown significantly in popularity in just the past few years. She had close to 25 million fans when she was banned from the site.
It was probably a hard hit. She'd been making a good income from influencer opportunities on the site. However, she'd also begun to amass a large following on other social media channels including Instagram and YouTube. She had obviously also started an OnlyFans account. After all, she was banned from TikTok for promoting that account, which isn't allowed according to TikTok's terms of agreement. They permanently banned her from their app after she broke that term by mentioning the account in a post caption.
Kristen Hancher's Current Social Media Accounts
Despite the TikTok ban, you can easily find Kristen Hancher online. She continues to earn influencer and advertising income on other channels:
She has over five million followers on Instagram.
YouTube is a great platform for her. She has about one million followers there.
She has an old Twitter account that doesn't seem to be active now. It dates back to 2015 and has about 50,000 followers.
Likewise for Facebook, where she has about 100,000 followers.
We have not checked to see if she has an active OnlyFans account. OnlyFans is known primarily for adult content. That said, they changed their terms earlier this year.
So, as you can see, Instagram and YouTube are her primarily channels at this time. This is likely where most of Kristen Hancher's net worth derives from at this time.
Kristen Hancher, Actress
Kristen Hancher has leveraged her social media celebrity to begin working as an actress, primarily for television so far. 2017 was the magic year that kicked things off. In addition to appearing in two music videos that year, IMDB reports that she was in an episode of the show "The Pain of Painting." The same year, she was in ten episodes of the show "Misshaps." At the end of 2017, and into 2018, she was also in three episodes of "Mani."
In 2018, Kristen Hancher played the role of Sarah in a television short called "Troubled Youth." The following year, she performed the role of Mona in a short named "Sitting in the '80s." IMDB doesn't list any additional television or film credits for her since then. We're curious to see if she'll pursue more of these opportunities in the years to come. She does well for herself on social media. However, as the controversy showed, you can those apps can cut you out quickly if you aren't careful. Therefore, it makes sense to diversify income opportunities. It might be good for Kirsten Hancher's net worth if she pursued more acting.
Kristen Hancher's Awards
According to Wikipedia Kristen Hancher has not won any awards. However, she's been nominated for three:
Choose Muser, Teen Choice Awards, 2016
Choice Muser, Teen Choice Awards, 2017
Breakout Creator, Streamy Awards, 2017
What Is Kirsten Hancher's Net Worth?
We know that Kirsten Hancher has appeared in a few television shows and music videos. However, most of Kirsten Hancher's net worth comes from her social media work. As a result, tracking her earnings isn't very easy.
As of 2019, long before TikTok banned her account, TVOM placed her net worth about $400,000. Nikhil Sharma, writing for The Wikifeed, says that as of mid-2021, her net worth was closer to $600,000. As a result, we estimate that Kristen Hancher's net worth is approximately half a million dollars. At her young age, she has plenty of room to add to that over time!
Read More:

Kathryn Vercillo is a professional writer who loves to live a balanced life. She appreciates a good work-life balance. She enjoys balance in her relationships and has worked hard to learn how to balance her finances to allow for a balanced life overall. Although she's only blonde some of the time, she's always striving for total balance. She's excited to share what she's learned with you and to discover more together along the way. Learn more about her at www.kathrynvercillo.com.