American Danielle Busby is a reality star best known for her appearance on the TLC reality TV show OutDaughtered. The show follows the life of her large family, which includes her husband, her oldest daughter, and her five quintuplet girls. She is also a social media star and entrepreneur. So what exactly is Danielle Busby's net worth?
Who Is Danielle Busby?
On December 23rd, 1983, Danielle was born in in Lake Charles, Louisiana to mother Michelle. She grew up in Louisiana with her twin sisters, Ashley and Crystal. Not much is known about her father or any other siblings as Danielle prefers to keep her personal life out of the spotlight. For similar reasons, there is not much public information available about her educational history.
Danielle met Adam Busby at her workplace in 2003. After two and a half years, he proposed and they married on April 05, 2006. The couple soon moved to Houston, Texas to start their family. After a long fertility struggle, Danielle had their first daughter Blayke on April 2, 2011.
The couple wanted another baby, but knew that Danielle would have a hard time with pregnancy, so she started taking drug named Femara. After taking the drug for some time, they got news that Danielle was pregnant with quintuplets, who were born on April 8, 2015 via C-section at 28 weeks of pregnancy. The quintuplets had to spend the first few months of their lives in the neonatal intensive care unit (NICU) of the Woman's Hospital of Texas. The babies were named Ava Lane, Olivia Marie, Hazel Grace, Riley Paige, and Parker Kate. They were the first set of quintuplet daughters to be born in the United States.
In May 2016, OutDaughtered, the TLC program featuring the Busby family, premiered. The show ran for eight seasons before failing to be renewed. Until 2018, Adam worked for Intrinsic Solutions/Sprint Safety as a Key Account Manager. He then founded his own photo and video creation business called Adam Busby Media. The couple also co-owned a cycling studio called Rush Cycle in Houston, Texas at one time.
Danielle Busby is a busy entrepreneur as well as a super mom. She is co-owner of fitness apparel company CADi Fitness with her two sisters. She also owns an online clothing boutique called It's a Buzz World Shop and Graeson Bee, described as a "one-stop shop of affordable head-to-toe looks." Danielle is also a social media star with over 125,000 followers on Facebook, 1.7 million followers on Instagram, and 58,000 followers on Twitter.
Danielle Busby's Net Worth And Assets
Danielle Busby and her husband Adam have never publicly disclosed their net worth, but they are currently estimated to have a net worth of about $5 million. A good portion of this income would have come from their eight seasons of appearances on OutDaughtered. Estimates based on what other TLC stars have disclosed about their salaries put the Busby's income from the show at between $25,000 and $40,000 per episode or around $1 million per season.
The income from the show would not solely be responsible for the family's high net worth. They also earn income from their various businesses. Danielle Busby's net worth is also boosted by her additional social media endorsements and advertisements.
The couple currently lives in a beautiful two-storied home in Houston, Texas that has a large backyard and a pool. Over the years, the family has made a number of renovations to their home, which may have increased it worth over what they bought the home for. However, the amount that they paid for the home and its current value has not been disclosed.
Future Effects On Net Worth
While OutDaughtered has not been renewed to air on TLC, Danielle and Adam have been able to make the money earned from the show work for them by investing in the creation of new businesses. Danielle's businesses appear to be thriving and her social media presence has increased since the end of the show.
What do you think Danielle Busby's net worth will be in 2025? Let us know in the comments below!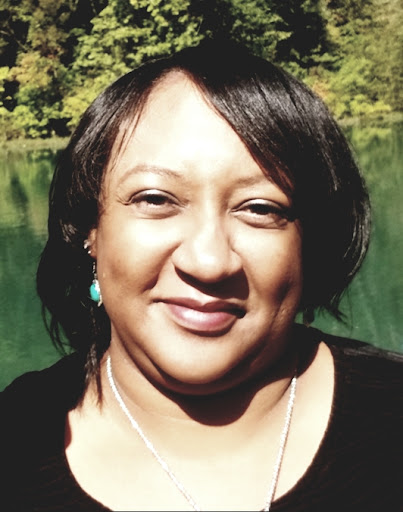 Toi Williams began her writing career in 2003 as a copywriter and editor and has authored hundreds of articles on numerous topics for a wide variety of companies. During her professional experience in the fields of Finance, Real Estate, and Law, she has obtained a broad understanding of these industries and brings this knowledge to her work as a writer.