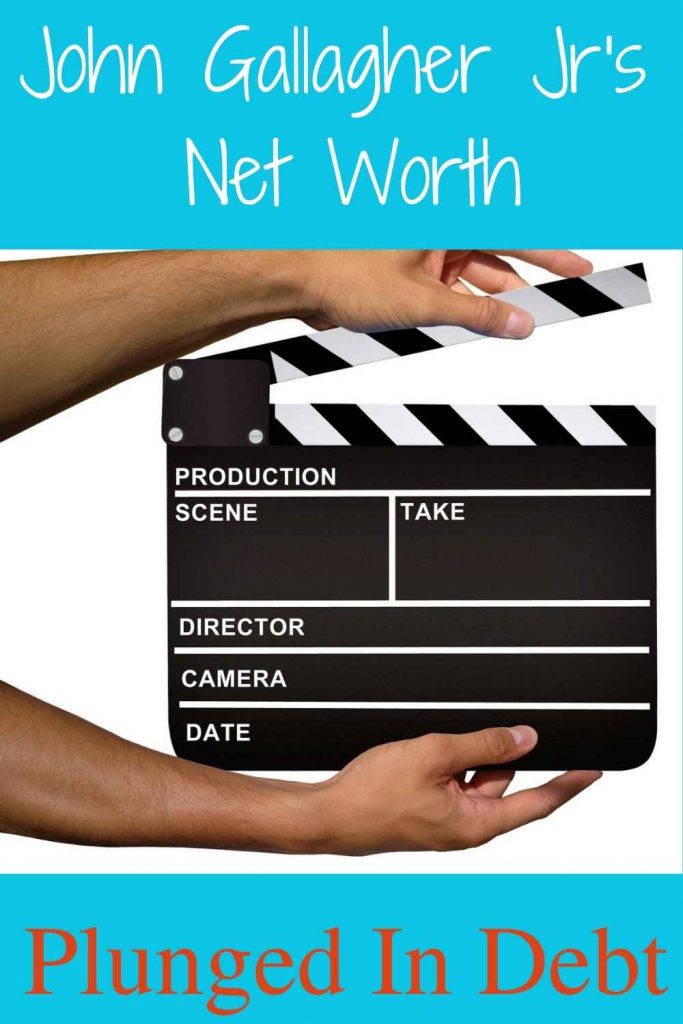 If you love Broadway musicals, then you probably know of John Gallagher Jr. After all he's a Tony-award winning actor. He's also appeared on TV and in films. Moreover, he's a musician in his own right as well. With all of these different endeavors going on, we have to wonder about John Gallagher Jr's net worth.
Who Is John Gallagher Jr?
In 2006, a rock musical adaptation of a nineteenth century play called "Spring Awakening" hit Broadway. John Gallagher Jr. It quickly earned 8 Tony awards. Plus, the album from the musical received a Grammy. Re-released in 2015, it went on to earn additional Tony awards. So, if you're a fan of musicals, and you haven't seen this one, then you've missed out.
However, if you did see that 2006 version of "Spring Awakening" then you probably know John Gallagher Jr. He played Moritz Stiefel, a role for which he won the Tony for Best Featured Actor in a Musical. He's performed in other rock musicals and Broadway shows as well. This is probably what he's best known for.
That said, he obviously has dual talents for music and acting. He's put those both to use in their own right. In 2021 he released the album "8th and Jane." This is his second album in collaboration with Thad DeBrock. In terms of acting, he's had appearances on major tv shows and has also worked in film.
John Gallagher Jr's Stage Career
Most of his career, and therefore most of John Gallagher Jr's net worth, does come from his Broadway success. His role in "Spring Awakening" was a huge one. He was in the original cast and performed his role for over two years. However, this is not the only important Broadway / theatre role he's had.
Internet Broadway Database notes that he was in the play "Rabbit Hole" right before he starred in "Spring Awakening." The year after he had stopped performing in "Spring Awakening," he spent a year starring as Johnny in Green Day's "American Idiot" Broadway show. And as soon as he was done with that role, he performed in "Jerusalem." Based on their list, he took about five years off of Broadway, then returned to the stage in 2016 for the starring role in "Long Day's Journey Into Night."
Broadway World reports that the actor has a new musical coming out soon. In 2022, he'll star in The Avett Brother's world premiere of "Swept Away" at the Berkeley Repertory Theatre.
John Gallagher Jr's TV and Film Roles
Although known best for his stage presence, some of Johnny Gallagher Jr's net worth also comes from TV and film appearances. We should note here that he comes from a creative family. Both of his parents are folk musicians. And one of his two older sisters, Jaime, is an actress and casting director. She's known for her work in "Zoolander" and "Pandemic."
John Gallagher Jr. Films
In terms of his own acting credits, John Gallagher Jr. is probably best known for his starring role in 2016's "10 Cloverfield Lane." That same year, he was also in "Hush" and "The Belko Experiment." However, his film appearances date all the way back to 2003's "Pieces of April." He was not quite twenty years old at the time.
Additional films he's been in, according to his IMDB profile, include:
2006's "The Good Student"
2009's "Whatever Works"
2010's "Jonah Hex"
2011's "Margaret"
2013's "Short Term 12"
2014's "The Heart Machine"
He was in three films in 2018: "The Miseducation of Cameron Post," "Sadie," and "Peppermint." Then the following year he was in two more films: "The Best of Enemies" and "American Woman." And another two in 2020: "Underwater" and "Come Play." In 2021, he was in "The Same Storm."
IMDB lists three upcoming films that should add to John Gallagher Jr's net worth. "The Cow" and "ISS" are in post-production. "Abandoned" is filming now.
John Gallagher Jr. TV Appearances
Before he even got into film roles, John Gallagher Jr. started off with TV appearances. Moreover, he's continued to appear on TV throughout his career, including filming series during his busiest film years of 2018-2020. His first small screen role was 2001's television movie "The Flamingo Rising."
From there, he went on to perform in one or two episodes of a number of popular shows. These include episodes in al three of the major "Law and Order" series shows at the time. He was also on "The West Wing," "Ed," "NYPD Blue," and other television shows.
From 2012 – 2014, John Gallagher Jr. played the role of Jim Harper on "The Newsroom." In 2014, he also played Christopher Kitteredge in the tv mini series "Olive Kitteredge." In 2020 he played Liam Dempsey in "Westworld." He also has several other small television performances to his name, all of which add to John Gallagher Jr's net worth.
John Gallagher Jr's Love of Music
He might be well known for his acting, but music really seems to be John Gallagher Jr's first true love. He's obviously gotten to put those skills to use on Broadway. However, he's also been in a number of bands over the years. His IMDB Bio notes that he's performed in several bands including Old Springs Pike and Annie's Autograph.
Wikipedia adds that he was also in the bands What Now and Not Now Murray. Old Spring Pike was his best-known band, though. He performed in that before and during his role in "Spring Awakening," leaving the band in 2008. However, he's continued to play music. As aforementioned, 2021 sees the release of his second album with Thad DeBrock.
One of IMDB's fun facts is that at age 13 he wrote and sang a song to ask out his first love, doing so at an Irish Pub in front of family and friends.
John Gallagher Jr's Net Worth
Now that we know where he gets his money, we have to wonder what exactly is John Gallagher Jr's net worth? According to Celebrity Net Worth, it's about $2 million. That's a nice chunk of change, of course. However, it seems to pale in comparison to a lot of the actors we feature here on Plunged in Debt. As we've seen, many of his initial TV and film roles were small. And it's hard to say how much he's making off of music, even with his award-winning Broadway performances. What we will say is that with a new album, a new musical, and three new films on the way, we expect his net worth to grow in the years to come.
Read More:

Kathryn Vercillo is a professional writer who loves to live a balanced life. She appreciates a good work-life balance. She enjoys balance in her relationships and has worked hard to learn how to balance her finances to allow for a balanced life overall. Although she's only blonde some of the time, she's always striving for total balance. She's excited to share what she's learned with you and to discover more together along the way. Learn more about her at www.kathrynvercillo.com.