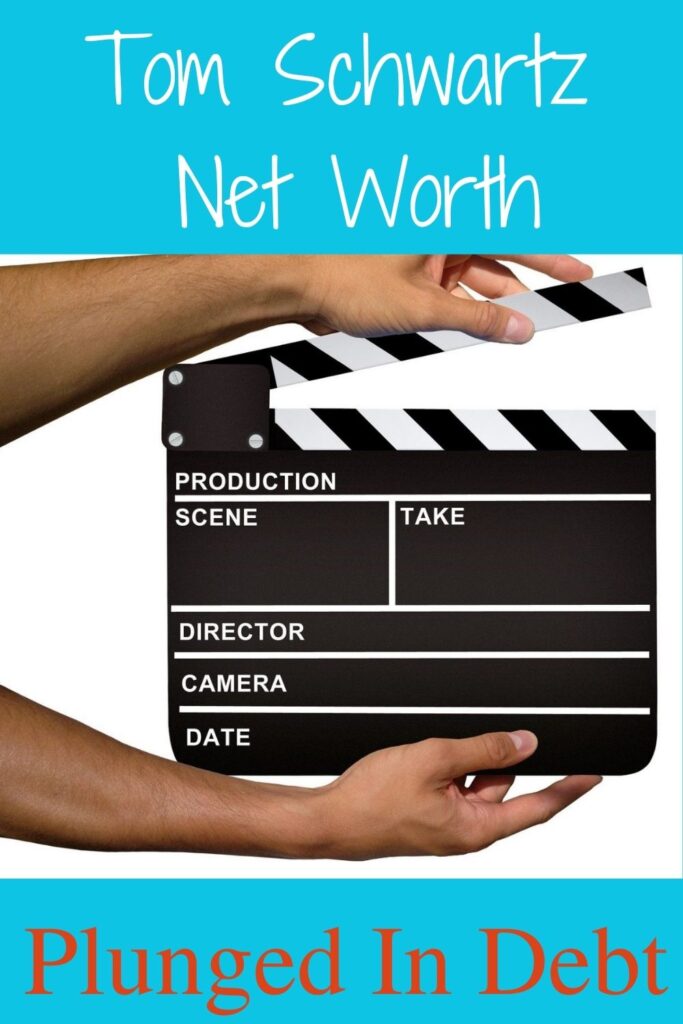 There are so many cast members of the "Real Housewives" franchise that it's hard to keep up. However, there are a few mainstays that most people recognize. For example, Tom Schwartz is one of the main cast members of "Real Housewives of Beverly Hills" popular spinoff show "Vanderpump Rules." What is Tom Schwartz Net Worth?
What Is Vanderpump Rules?
If you don't follow all of the "Real Housewives" shows, then you might not know what we're talking about. Lisa Vanderpump was one of the Beverly Hills show cast members. She has a Hollywood restaurant and bar called SUR. This drama at SUR is the subject of the television show "Vanderpump Rules."
Who is Tom Schwartz?
"Vanderpump Rules" launched in 2013. Tom Schwartz appeared on the show as a recurring cast member from the very beginning. By Season 3, he was a main cast member of the show as a SUR bartender.
One of the main storylines of his character follows his relationship with fellow cast member Katie Maloney. Early on we see an episode where he admits to cheating on Katie. However, they work through it. In fact, they married in 2016. However, they have recently filed for divorce.
Another main storyline was when he left his role as a SUR bartender to open his own restaurant under Lisa's tutelage. It opened in a 2019 episode.
Tom Schwartz on TV
He didn't start out with a plan to be a reality TV star. Celebrity Net Worth explains that he began in other acting positions.  In 2011, he appeared in an episode of the TV show "True Blood." In 2013, just before beginning work on "Vanderpump Rules," he appeared in an episode of "Two and a Half Men." That same year, he was in a documentary short called "2 Miles in 20 Minutes."
However, once he began starring in "Vanderpump Rules," his other television acting gigs seem to have fallen to the wayside. Although he seems to have stopped other forms of acting, he's "acted" as himself in a variety of appearances over the years. According to IMDB, he's been on "The Playboy Morning Show," "Summer House," "Celebrity Family Feud," and "Watch What Happens Live With Andy Cohen," among other appearances.
Tom Schwartz, Model
TV Over Mind points out that he started out as a model before he was an actor. (He also took some college classes in pre-medicine with a plan to become a doctor if television didn't work out, but modeling and then acting took off.)
Tom Schwartz, Bartender
He worked as a bartender at SUR. Presumably, the restaurant workers earn money from the show in two or three ways. First, they must get paid for their jobs. Bartenders can make good money, especially at a popular Hollywood bar. So, although we don't know what he earned as a bartender, he likely did well for himself.
Second, of course, they get paid for appearing on the show itself. Therefore, some of Tom Schwartz net worth must come from whatever he earned per episode on "Vanderpump Rules."
And finally, of course, most reality TV stars become influencers and earn at least a portion of their money that way. He has over 280K Twitter followers and over 980K Instagram followers.
Tom Schwartz, Restaurant Owner
In 2019, the "Vanderpump Rules" cameras began to follow him in his new endeavor. Lisa mentors him as he and his best friend Tom Sandoval open a restaurant together called TomTom Bar. The grand opening of the restaurant aired on a February 2019 episode of "Vanderpump Rules."
Again, Tom Schwartz net worth is likely intertwined here, with some of the money coming from the success of the restaurant itself and some coming from his television appearances about the bar. Moreover, they're all linked. The bar would likely never be so successful if the show hadn't followed him on that journey, right? And all of this further builds his social media presence in an endless loop of each thing supporting the growth of the other. For example, TomTom Bar's Instagram has over 400K followers.
In a roundup of the highest-earning "Vanderpump Rules" cast members, Yahoo! reports that Tom Schwartz net worth "kyrocketed from $25,000 to $2 million after he opened TomTom."
Toms' Good Lovin' Whiskey
Tom's Instagram bio link takes us to Toms' Good Lovin' Whiskey. This appears to be small batch bourbon and rye whiskey for sale by the owners of the TomTom Bar. Presumably, then, Tom Schwartz net worth includes earnings from these sales.
Tom Schwartz, Poker Player
Schwartz is open about his love of gambling, specifically of playing poker. In 2018, he appeared on the "Poker Night Live" television show. He also plays roulette and craps even though poker is first love. Of course, we don't know how much he's won or lost playing poker over the years.
What Is Tom Schwartz Net Worth?
Tom Schwartz has been successful not just as a reality television actor but more importantly as a business owner. Celebrity Net Worth places Tom Schwartz Net Worth at about $4 million. TomTom Bar co-owner ("the other Tom") is also valued at a net worth of $4 million and Yahoo! reports that comes primarily from the bar, not as much from "Vanderpump Rules" episodes. Therefore, we can assume it's likely the same story for Tom Schwartz. The two are among the highest-paid members of the "Vanderpump Rules" cast, though, according to that article.
Tom Schwartz and Katie Maloney Divorce
Tom Schwartz married Katie Maloney in 2016. (They married on the "Vanderpump Rules" show and actually married again on the show in 2019 in a second Vegas ceremony.) So, they've been married for six years and were dating for another six years before that. However, in 2022, they've announced a difficult, but mostly amicable, divorce.
We don't know at this time what the divorce settlement looks like. Therefore, we aren't sure at this time whether Tom Schwartz net worth will be impacted in any way by the divorce. We do know that according to Celebrity Net Worth they purchased a home together in 2019 worth about $2 million.
Read More:

Kathryn Vercillo is a professional writer who loves to live a balanced life. She appreciates a good work-life balance. She enjoys balance in her relationships and has worked hard to learn how to balance her finances to allow for a balanced life overall. Although she's only blonde some of the time, she's always striving for total balance. She's excited to share what she's learned with you and to discover more together along the way. Learn more about her at www.kathrynvercillo.com.