American Jeremy Roloff is a former reality TV star, author, and entrepreneur who is best known for starring on Little People, Big World on TLC. His wife, Audrey Roloff, is a well-known social media influencer, author, and businesswoman. Together, they have created a comfortable life for themselves and their children. So what exactly is Audrey and Jeremy Roloff's net worth?
Who Are Audrey And Jeremy Roloff?
In Oregon, Jeremy James Roloff was born May 10, 1990, to parents Amy and Matt Roloff. His education is listed as attending the Brooks Institute of Photography and Portland Community College, but details of his time at these institutions are sparse. At the age of 15, his family signed a deal with TLC for a reality show about their family, which resulted in Jeremy becoming a household name along with his parents and siblings.
The show following the Roloff family was titled Little People, Big World and it began to air on the TLC network in 2006. The show focused on their lives living with achondroplasia, a type of genetic dwarfism. The show was a hit and continues today, although without some of the original family members participating.
Jeremy Roloff married Audrey Mirabella Bottim in 2014. Together, the couple has three children: Ember, Bode, and Radley. In 2018, Jeremy announced that he and his family would no longer be participating in the reality show that made him famous. Since then, he and his wife have made it clear staying away from reality TV cameras is something they prioritize as parents.
During their years on Little People, Big World, Audrey and Jeremy Roloff managed to amass a considerable fan base, which has proved beneficial to their new endeavors. Together, they co-authored a memoir called A Love Letter Life, which became a New York Times bestseller, and a second book titled Creative Love. They also launched a company called Beating the 50 Percent that sells books, clothing, and a variety of other products.
Fans that want to see what Audrey and Jeremy Roloff have been up to can find out on the podcast they host called Behind the Scenes. Audrey is also an influencer on Instagram promoting products to her 1.5 million followers and a seller of Young Living essential oils.
Audrey And Jeremy Roloff Net Worth And Assets
While Audrey and Jeremy Roloff are no longer involved with the family's hit series anymore, they still appear to be doing quite well for themselves. According to a report on Celebrity Net Worth, the couple's net worth is estimated to be around $700,000. The income generated from the hit reality series is a considerable portion of that money. It is estimated that at the height of their involvement in the show, they were earning about $5,000 per episode.
Sales of their books and sales through their company have also contributed to the couple's net worth, along with Audrey's other endeavors. The couple also has a $1.5M farmhouse that they purchased in 2022 and a vacation cabin that they recently announced that they had converted into a rental property.
Future Effects On Net Worth
Audrey and Jeremy Roloff continue to find new ways to support their family and that is sure to remain their focus in the future. With the success of their current projects, it can reasonably be assumed that they will continue to be successful for years to come.
What do you think Audrey and Jeremy Roloff's net worth will be in 2025? Let us know in the comments below!
Sister Wives' Christine Brown Net Worth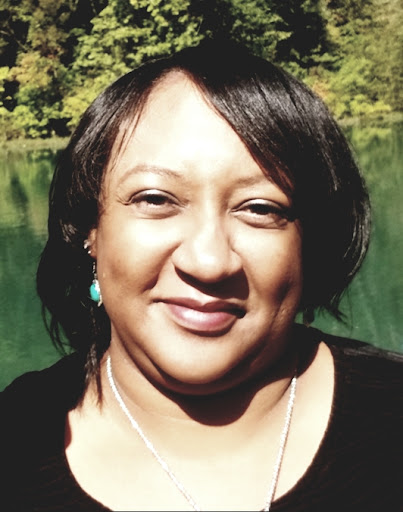 Toi Williams began her writing career in 2003 as a copywriter and editor and has authored hundreds of articles on numerous topics for a wide variety of companies. During her professional experience in the fields of Finance, Real Estate, and Law, she has obtained a broad understanding of these industries and brings this knowledge to her work as a writer.