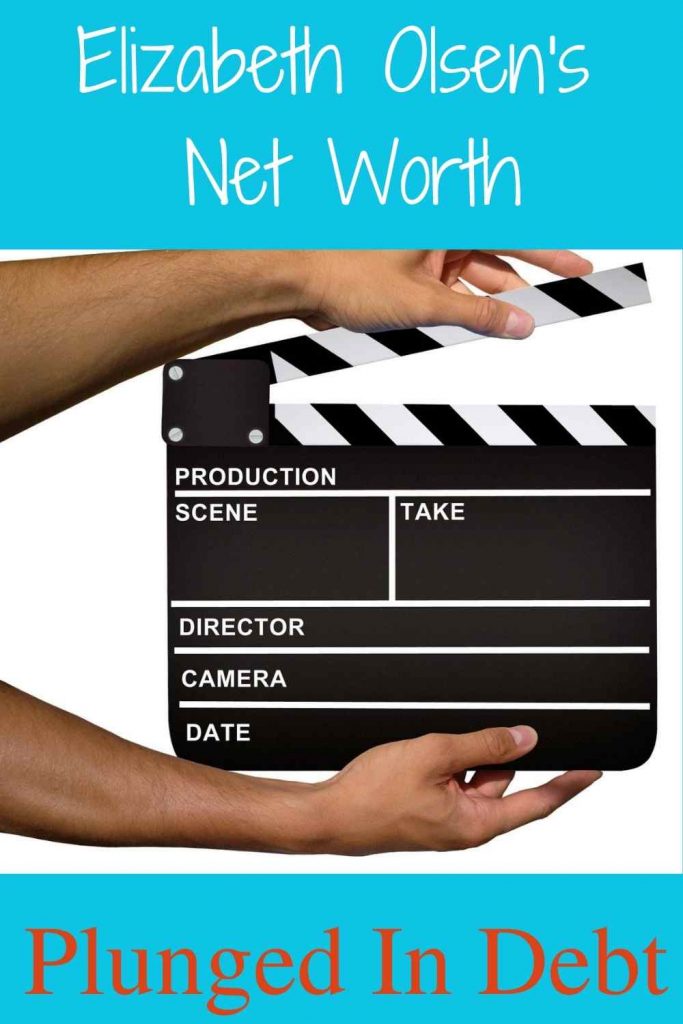 The Olsen family is an interesting creative family. Almost everyone knows Olsen twins Mary-Kate and Ashley. Together, and separately, those two have amassed an astounding net worth. However, we're increasingly noticing their little sister Elizabeth. Although she's nowhere near as famous as her big twin sisters, she's a terrific actress in her own right. So, what is Elizabeth Olsen's net worth?
Who Is Elizabeth Olsen?
As we've established, Elizabeth is little sister to famous twins Mary-Kate and Ashley Olsen. The twins first became famous playing Michelle on the original "Full House" series. Then they went on to dominate the Hollywood headlines for various positive and negative things over the years. Sister Elizabeth is three years younger than the twins. IMDB reports that she also has an older brother named Trent. Moreover, she has two younger half siblings, Jake and Courtney. Her parents divorced when Elizabeth was still in elementary school.
A Creative Family And The Start of An Acting Career
Obviously, the Olsen twins were very young when they first became known for their role on "Full House." As their stars began to shine brighter and brighter, Elizabeth was the lesser-known little sister. However, her parents always encouraged creativity. And she had just as much interest in performing as her sisters did. According to IMDB she took ballet and singing lessons as a child. (Her mother, Jarnette, was an LA ballet dancer.) After high school, Elizabeth Olsen took classes at NYU's Tisch School of the Arts as well as a semester of study at the Moscow Art Theatre School.
Moreover, although she wasn't as well-known as her big sisters, she started acting almost as young as they did. She got her first small gig at age 4. When her sisters were in "The Adventures of Mary-Kate and Ashley" and "How The West Was Fun", Elizabeth appeared alongside them in small roles. By age ten, trying perhaps to get out from under her sisters' shadows, she started auditioning for a variety of different film projects unrelated to what the twins were doing.
However, around 2004, her sisters started getting into a lot of controversy. In particular, there was stigma around sister Mary-Kate's challenges with an eating disorder. IMDB reports that Elizabeth almost quit acting altogether at that time, desiring to remain out of the controversy spotlight. She is quoted on IMDB as saying "When I was 14 or 15, I was a really good volleyball player, so I thought, 'Well, maybe I'll just get a scholarship to an Ivy League school through volleyball.' Then I quit when I decided to focus on theater."
Elizabeth Olsen's Acting Career
After a little bit of time had passed, though, Elizabeth returned to acting. We started to see her emerge in 2011. She's appeared in multiple movies and TV shows every year since with the notable exception of COVID-19 year 2020.
In 2011, Elizabeth acted in the films "Silent House," "Peace, Love, and Misunderstanding," and "Martha Marcy May Marlene." In the latter film, she played the title star in a dramatic tale of dealing with trauma after fleeing a cult. The critics took note and she was nominated for several awards for her role.
2013 was a big year for the actress. She was in "Very Good Girls" with Dakota Fanning. She co-starred in "Oldboy", a remake of a 2003 South Korean film. Then she also gained attention for playing Edie Parker (first wife of Jack Kerouac) in "Kill Your Darlings." Moreover, this was the year that she graduated from the Tisch School of the Arts after six years of off and on study. Additionally, she was nominated for the BAFTA Rising Star award that year.
Elizabeth Olsen's Avengers Roles
In 2014 she appeared in the "Godzilla" remake. Then in 2015 she joined the Marvel family, playing the role of Wanda Maximoff and the Scarlet Witch first in "Captain America" and then in "Avengers." There have since been several additional Avengers films that she's played key roles in. As a result, this is one of the characters she is most well known for. Certainly a decent portion of Elizabeth Olsen's net worth comes from her relationship with Marvel. This continues with the 2022 planned release of "Doctor Strange in the Multiverse of Madness."
Elizabeth Olsen's TV Appearances
In recent years, she's also performed in a number of different television shows and mini-series. One of these is Avengers-related as well. She continued her role as Wanda Maximoff / The Scarlet Witch "WandaVision," a 2021 TV mini-series. Prior to that, she had spent two years in the role of Leigh Shaw on "Sorry for Your Loss." She is currently filming an upcoming TV mini-series called "Love and Death."
Awards and Nominations
Acting awards and nominations don't necessarily directly contribute to Elizabeth Olsen's net worth. However they help establish credibility in the industry which can boost the amount an actor can ask for in future rules. As aforementioned, she was nominated for the 2013 BAFTA Rising Star award.
And she also received lots of nominations and award in 2011 for her role in "Martha Marcy May Marlene." For example, that film earned her Best Breakthrough Performance from the Alliance of Women Film Journalists. Furthermore, she won:
Central Ohio Film Critics Association's Best Actress Award
Chicago Film Critics Association Awards Most Promising Performer
Florida Film Critics Circle Awards Pauline Kael Breakout Award
Ghent International Film Festival Special Mention
Indiana Film Journalists Association, US Best Actress Award
Nevada Film Critics Society Best Breakthrough Performance
Phoenix Film Critics Society Awards Best Actress in a Leading Role as well as Breakout on Camera Award
Vancouver Film Critics Circle Best Actress
And that's just for that one role. She's received numerous other award nominations and some wins for various roles. Most recently, she won the 2021 MTV Movie + TV Awards Best Performance in a Show as well as Best Fight (shared with Kathryn Hahn) for WandaVision.
Elizabeth Olsen's Net Worth
Although she started acting in small roles when she was just a child,. Elizabeth Olsen has really come into her own in the past decade. In particular, her relationship with Marvel has contributed a lot to Elizabeth Olsen's net worth as well as her celebrity status.
So what is Elizabeth Olsen's net worth? Current sources report that she's worth $11 – $12 million. Celebrity Net Worth, typically a reliable source for this information, puts her value at $11 million. However, several other news sources, such as InStyle place her closer to $12 million.
InStyle notes that this means Elizabeth Olsen's net worth is paltry compared to her twin sisters, who are collectively worth $500 million (which they split evenly.) Of course, the twins' early success was a huge contributing factor. InStyle reports that they started out earning $2400 per "Full House" episode but were earning $80,000 per episode by the end of the series. They were still toddlers at the time. At 18, they took over their own entertainment business, which produced most of their own acting work, generating additional strong income.
The Olsen twins haven't done a lot of acting as adults. Instead, they switched to the world of fashion, where they have had massive success. Their brand "Elizabeth & James" is obviously named in part after their little sister. With the twins' fashion focus and Elizabeth's growing acting success, she's poised to dominate the acting scene as far as the Olsen family goes. This could mean that her net worth will rise considerably in the years to come.
Read More:

Kathryn Vercillo is a professional writer who loves to live a balanced life. She appreciates a good work-life balance. She enjoys balance in her relationships and has worked hard to learn how to balance her finances to allow for a balanced life overall. Although she's only blonde some of the time, she's always striving for total balance. She's excited to share what she's learned with you and to discover more together along the way. Learn more about her at www.kathrynvercillo.com.