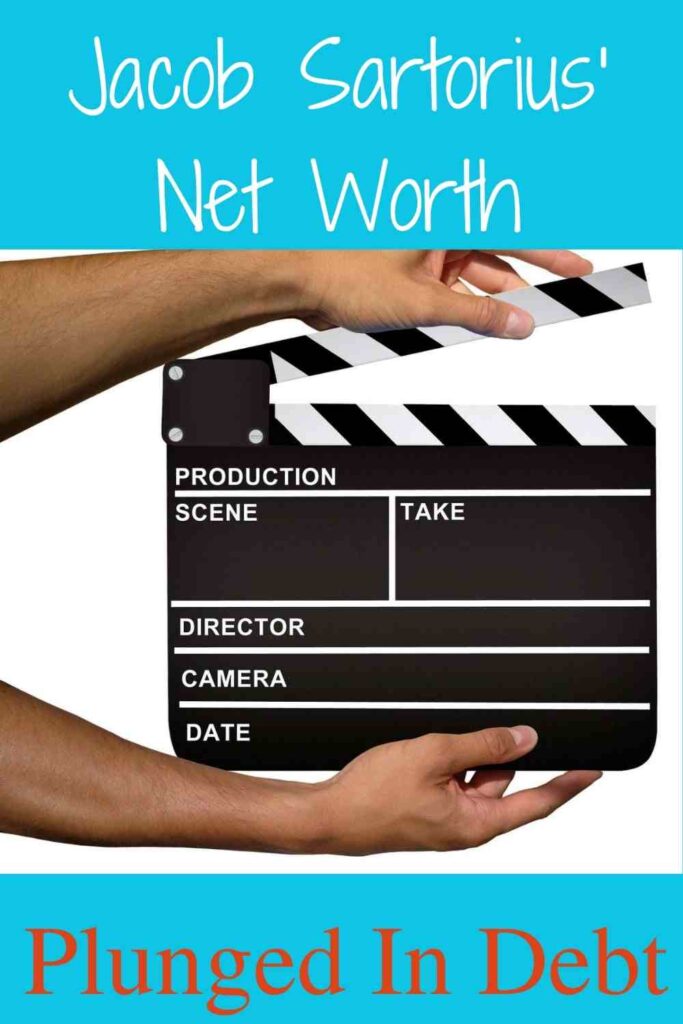 If you haven't ever heard of Jacob Sartorius, then you're not keeping up with news about young celebrities. He's still in his teens, and yet he's really made a name for himself in recent years. He's a successful musician as well as a standout social media star. What is Jacob Sartorius' net worth?
Who Is Jacob Sartorius?
Jacob Sartorius (whose first name is actually Rolf, but he goes by his middle name) was born in Tulsa, Oklahoma in October 2002. His parents were unable to care for him, so he was adopted soon after the was born. He moved to Reston, Virginia with his new family. From the time that he was little, he demonstrated a love for acting and singing. His website indicates that he began appearing in musicals at the tender age of eight. He's been performing to some degree ever since.
As many young people do, he quickly took to social media. Also similar to many young people, he experienced bullying. However, whereas some teens only find more bullying on social media, Jacob Sartorius found the opposite. He found an escape from bullying, a place where he could truly be himself, and even a platform for expressing anti-bullying sentiments to others. In that process, he found a following.
Jacob Sartorius, Social Media Star
Sartorius was a huge hit on Vine before that app shut down in 2017. He had more than eight million followers at the time that it closed. Remember that he wasn't even old enough to drive a car at this point in his young life! He didn't limit himself to Vine, of course. He was very active on Musical.ly, which has now morphed into TikTok.
How Many Followers Does Jacob Sartorius Have on Social Media?
Much of Jacob Sartorius' net worth derives from his social media following. He's an influencer. He also sells his own music and merchandise, sales of which are certainly driven or at least support by his social media accounts. As of late 2021, he has the following reach:
23.9 million followers and a whopping 1.6 billion likes on TikTok
9.8 million Instagram followers, with only about 100 posts on the site
Almost 3 million YouTube subscribers, where he shares his music videos
1.2 million Facebook followers
165,000 monthly listeners on Spotify
Jacob Sartorius, Musician
Although social media is the platform for his work, what Jacob Sartorius is most known for is his music. He did a lot of lip-syncing videos on his early social media, horning his performance art skills as a musician. Then he started releasing his own original music. In fact, he was only about 14 years old in 2016 when he released his debut single, titled "Sweatshirt." That single made it the to Hot 100 charts in both the United States and Canada.
Early Work
That year, he did his first small music tour. Called the All My Friends Tour, he performed in six different cities. He was successful in those efforts. In fact, Google reported that he was the 9th most-searched musical artists of 2016! Therefore, the following year, he released his single "The Last Text." Then he did an international music tour for that, performing in seven different countries. He did another tour that year called "The Left Me Hangin' Tour," which had a combination of US and European stops.
The following year, in 2018, he released two more singles, "All My Friends" and "Hit or Miss." The latter did particularly well, reaching 72 on the United States Hot 100 Charts. That was the year that he released his album titled "Better With You." He also opened on tour for The Vamps in 2018.
Recent Work
He has continued to release singles and albums consistently. In 2019, he released the album "Where Have You Been?" Recently, he released "Lost But Found." He has worked with record labels but his latter album was self-released. The songs "For Real" and "Hey Hello Goodbye" (which features Dempsey Hope) are the most popular singles from that album to date. He also has several popular music videos from both old and new releases.
Jacob Sartorius Award Nominations
Although he hasn't won any awards, yet, Jacob Sartorius received half a dozen nominations in 2016 and 2017 for:
Choice Muser, Teen Choice Awards (in both 2016 and 2017)
Social Star Award, iHeart Radio Music Awards
Favorite Viral Music Artist, Kids' Choice Awards
Favorite Social Media Star, Radio Disney Music Awards
Muser of the Year, Shorty Awards
As you can see, there's a clear overlap between his music career and his social media work. One simply doesn't exist without the other.
In addition to these award nominations, his website indicates that some of his accolades include being a guest on "Vice News Now" (HBO), "Here and Now" (NPR), and MTV's "TRL", modeling for the cover of Billboard Magazine, performing at the HALO Awards and the Kid's Choice Awards, and reaching the "5th most engaged user" live on Twitter. Speaking of Twitter, about a year ago he invited some controversy after releasing some weird tweets that ultimately got him trending again on the app.
Jacob Sartorius' Personal Life
Every social media celebrity has their controversies and intrigues. For example, we're always interested in their love lives, aren't we? Jacob Sartorius dated Millie Bobby Brown, of "Stranger Things" for over half a year in 2018. They were a very visible couple on social media. They would regularly comment sweet things on each other's accounts, for example. You could often find images of them in an embrace. When they broke up, they chose to each announce that together through social media. It's a modern teenage love story. The two reportedly didn't talk much for awhile, and Sartorius is said to have put her down a bit in one of his songs, but then they seemed to make up enough to at least be cool with one another.
What Is Jacob Sartorius' Net Worth?
Okay, so we know that Jacob Sartorius' net worth comes from a combination of music sales and social media work, But how much is the teenage celeb worth? Celebrity Net Wort doesn't provide a lot of detail with how they came up with their number but they place his net worth at about $3 million.
Read More:

Kathryn Vercillo is a professional writer who loves to live a balanced life. She appreciates a good work-life balance. She enjoys balance in her relationships and has worked hard to learn how to balance her finances to allow for a balanced life overall. Although she's only blonde some of the time, she's always striving for total balance. She's excited to share what she's learned with you and to discover more together along the way. Learn more about her at www.kathrynvercillo.com.