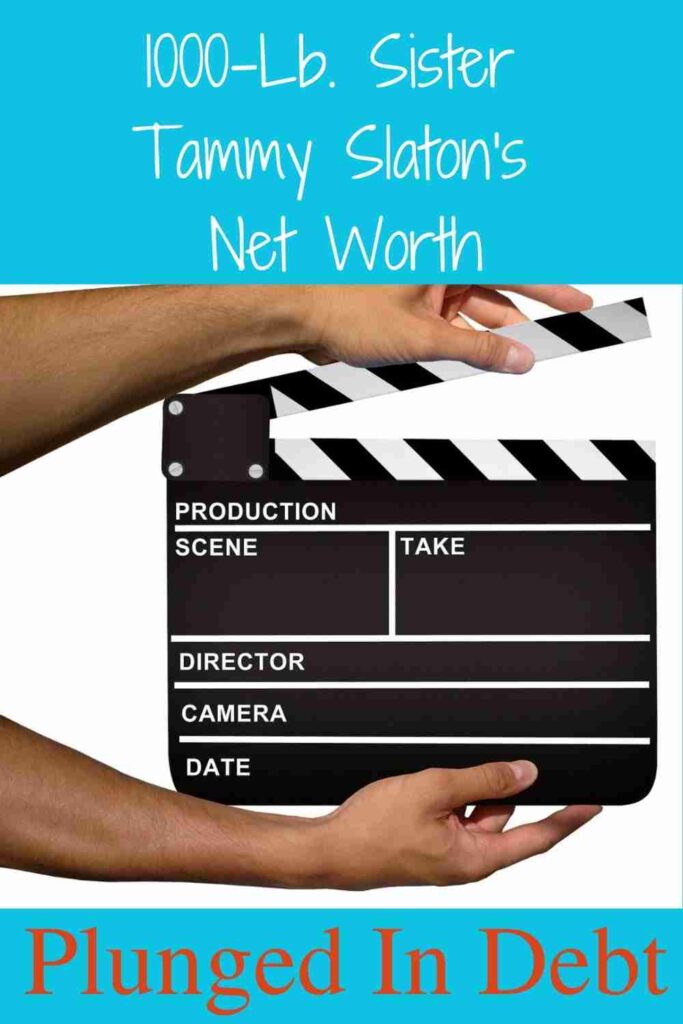 Amy and Tammy Slaton started sharing their weight loss journey on television less than two years ago. Over that time, they've really made a name for themselves as reality TV stars. The two sisters have both made some strides in their weight loss journey, with Amy meeting her goals. Interestingly, Amy Slaton earns a lot more than her sister. So what is 1000-Lb. Sister Tammy Slaton's net worth?
Who Are Amy and Tammy Slaton?
Amy and Tammy Slaton are better known as the 1000-Lb. Sisters from the reality television show of that same name. When the show began, they had a combined weight of approximately that much, hence the attention-grabbing name.
Amy Slaton was no stranger to sharing her story with the world before they began working on this show together. She had a YouTube channel where she shared product reviews and more. In fact, she supported herself in large part thanks to this channel. However, she also got some disability income because of the fact that she is legally blind due to an eye condition.
In any case, the sisters did a video together in 2014 called A Chubby Bunny Challenge. It's received over two million views. And it helped gain them a following, Amy especially since it was her channel, that ultimately led to them getting the television show that has made them, considerably more famous. Tammy started her own YouTube Channel a few years later, in 2018, with her first episode showing her baking a cake.
What Were Their Lives Like Before The Show?
Amy and Tammy Slaton grew up in a financially unstable situation. They struggled with money and both found it hard to get and keep jobs because of their various health conditions. Amy was able to support herself through YouTube, and she also has a husband who works to support the family.
Reportedly the girls had a tough childhood. Family members, including their mother, called them names including fat and lazy. And yet, they did nothing to help the girls lose weight – neither by providing good nutrition nor by offering them emotional support. Tammy is 35 years old now and began comfort eating to excess at the age of 11 after the death of her grandmother.
In addition to the two sisters, they have two additional sisters and a brother. Their mother worked three jobs to support them on her own. Still, they never had enough money. The local church sometimes fed them or they ate fast food for meals.
Tammy Slaton's Journey on 1000-Lb. Sisters
Obviously, by the time they were invited to be on their own show, both Tammy and Amy were extremely overweight. They both wanted to get bariatric surgery to assist them in their weight loss. Amy has gotten the surgery, had a child, and reached her goal weight since the show began.
Tammy, unfortunately, hasn't had as much success. Much of the show has focused on her personal relationships, including two problematic boyfriends. Her relationship with Amy seems to have suffered since Amy has begun doing well in her weight loss journey, leaving Tammy behind. Amy attempted to help Tammy — hiring a home health aide but to no avail. Tammy often refuses to exercise, even just to walk to the mailbox, and continues to struggle with concerning health issues.
Where Does 1000-Lb. Sister Tammy Slaton's Net Worth Come From?
Obviously, most of 1000-Lb. Sister Tammy Slaton's net worth comes from her appearance on the sisters' reality television show. Reports indicate that the sisters likely earn the same amount of money per episode for the show. Guesstimates place that amount at $5,000 per episode or $50,000 per season. The sisters are in their third season of the show right now and will likely get a pay increase with every new season.
Of course, that's nothing to sneeze at. But $50,000 isn't mega-rich either. In some states, it's not even enough to pay the bills. Luckily, they live in Kentucky, which has a relatively low cost of living. That said, like many people, they want to earn more than that.
Therefore it's no surprise that both sisters supplement their income. They do so in the ways that help grow income for many reality television stars: public appearances, YouTube and other social media advertising, merch sales, etc. Tammy Slaton has 135, 000 YouTube subscribers, with over 6 million total views.
What Is 1000-Lb. Sister Tammy Slaton's Net Worth?
According to the latest sources, the two sisters have quite a difference in their net worth. Amy Slaton earns considerably more than her sister. Therefore, her net worth is about one-quarter of a million dollars. In contrast, reports indicate that 1000-Lb. Sister Tammy Slaton's net worth is only about $100,000.
What accounts for the difference? In part, this has to do with the things that were going on before the sisters ever became reality television stars. Amy started earning money for herself on YouTube several years before Tammy did. She gained a bigger following and worked more at sponsorships and other opportunities. She was financially stable before her sister. Tammy is playing catch-up.
Additionally, one can speculate that perhaps Amy also gets more opportunities related to the show because of her "success" compared to Tammy. The point of the show is to highlight their weight loss journeys. Of course, those journeys naturally have ups and downs. But overall, Amy is viewed as successful in her weight loss. People who are interested in inspiring "before" and "after" stories are drawn into that. As a result, she might get more opportunities to earn income as a spokesperson, etc.
Read More:

Kathryn Vercillo is a professional writer who loves to live a balanced life. She appreciates a good work-life balance. She enjoys balance in her relationships and has worked hard to learn how to balance her finances to allow for a balanced life overall. Although she's only blonde some of the time, she's always striving for total balance. She's excited to share what she's learned with you and to discover more together along the way. Learn more about her at www.kathrynvercillo.com.