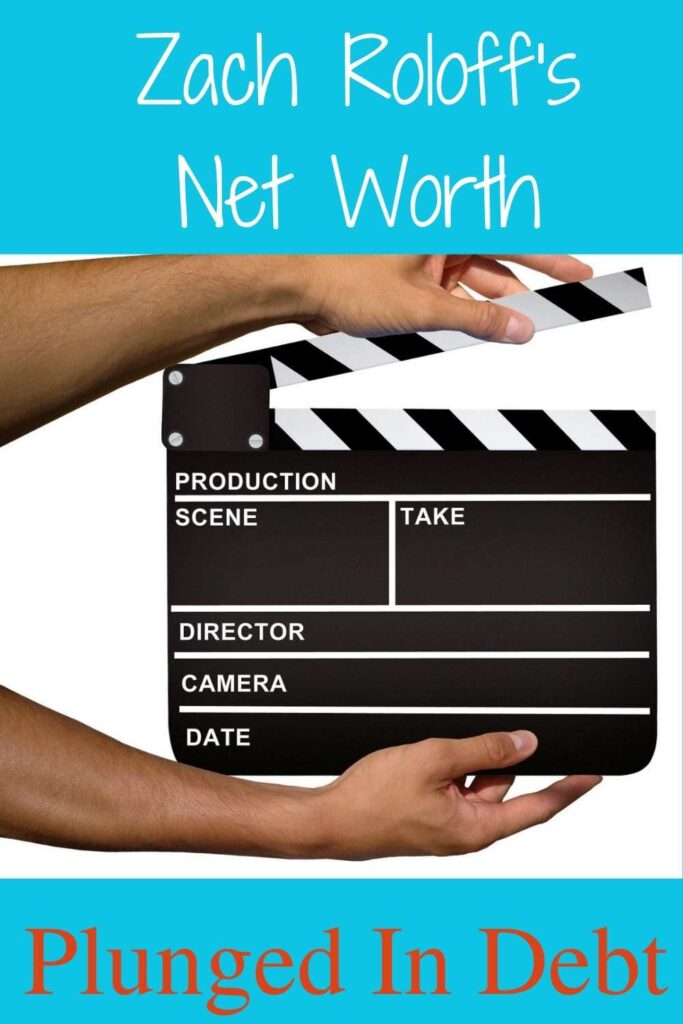 If you love the reality television show "Little People, Big World," then you've watched Zach Roloff grow up and start a family of his own. Obviously, he's made some of his income from the show. Does he have other work? And what is the reality of Zach Roloff net worth?
Who Is Zach Roloff?
Zach Roloff is one of the twins who grew up on the reality television show "Little People, Big World." The show began in 2006 and has run for twenty seasons. Zach was a teenager when the show first started. Of course, now he's all grown up and has a family of his own.
The Roloff Family
As we discussed in the article about Molly Roloff's net worth, the show started off by following Amy and Matt Roloff and their four kids. Molly is the middle child. Zach Roloff is one of the twin brothers who is older than her. The fourth child is their youngest brother Jacob.
Zach and Jeremy are fraternal twins. While the parents are little people, most of the kids are average height. Zach, however, is the exception. He is 4'3″ tall. The two parents have different kinds of conditions. According to IMDB, Zach Roloff "is an achondroplasic dwarf like his mother Amy Roloff which means that his arms and legs are disproportionate with his torso."
Zach Roloff's Family
Zach Roloff is now in his early thirties. In 2015, he married Tori Roloff. Together, they have a son named Jackson. They also have a second child, a daughter named Lilah Ray. They are four and two years old respectively. Tori is now pregnant with their third child. They're very excited about this child after suffering a miscarriage about one year ago. Tori has said that Zach has been her rock through the struggles she's had with pregnancy.
Zach Roloff TV Appearances
If you're a truly devoted fan of the Roloff family, then you probably know that before there was a television show, there was a TV movie documentary called called "Little People, Big Dreams." That aired in 2005. The popular show, "Little People, Big World," launched the following year. Over twenty seasons, across fourteen years, the show has aired nearly 250 episodes.
In 2012, the family launched a spinoff show called "Little People, Big World: Wedding Farm." Zach Roloff appears on six episodes of that show. The previous year, he had also appeared on the television show "WWW Tough Enough." His episode teamed little people up with wrestlers to compete in a basketball game.
Zach Roloff Income and Net Worth
Zach Roloff net worth comes primarily from his reality television appearances. He's earned that income since he was a teenager. Moreover, Good Housekeeping points out that since he's the only sibling still appearing on the show, and since he's been on it for 20 seasons now, he likely earns a fairly high paycheck. Like most other reality tv stars, he and his wife are also active on social media. As a result, they likely earn money as influencers.
If you watch the show, then you know that the Roloff family operates a farm. Zach is active on that farm, meaning that he also earns an income from that work. The family makes most of its farm money during pumpkin season, so he's very busy on the farm during that time. The pumpkin farm takes up more than one third of the 100-acre family farm. Zach is also a tour guide for Golden Pass Private Tours, which are tours the family gives on their farm. Tickets on the tours cost $300 each, although it's unclear how much of that goes directly to Zach Roloff net worth.
If you follow the show then you know that the parents, Matt and Amy, divorced after a very long marriage. Father Matt now has a girlfriend in Arizona, where he would like to spend more time, according to The Sun. Matt is thinking about retiring as a result. If he does, then one of the sons would likely take over the farm. Since Zach is the only son on the show at the moment, he seems poised to take over. However, The Sun reports that Matt would prefer youngest son Jacob to take over. It's unclear whether or not Jacob even wants to or how that would affect Zach Roloff's income moving forward. Only time will tell.
Additional Income for Zach and Tori Roloff
Good Housekeeping reports that he works coaching soccer for three different competitive soccer teams. However, they were unsure about whether he earns any money from that work or if it's something that he just does for fun. Wife Tori was previously a teacher. However, she left her job when their first child was born so that she could be a stay-at-home mom. Of course, she also earns money from her own appearances on "Little People, Big World." She also has a photography business.
What Is Zach Roloff Net Worth?
Good Housekeeping estimates, citing Celebrity Net Worth as their source, that the total Zach Roloff net worth is about $300,000. While that's not as much as some other celebrities, it's over a quarter of a million dollars. For a family who lives and works on an Oregon farm, that's a decent amount.
However, if you go directly to Celebrity Net Worth, you'll find a different number there. As of 2022, they say that Zach Roloff net worth is $700,000. So, perhaps he is worth closer to three quarters of a million dollars than one quarter. If so, that's obviously a lot more security for the growing young family.
It's always unclear with celebrity families such as this whether the guesstimates about their net worth are for individual or family net worth. Tori Roloff has 1.7 million Instagram followers on her primary account as well as over 110,000 followers for her photography page. We don't have any information specifically about what each partner contributes to the family finances. Zach has about one million Instagram followers.
Read More:

Kathryn Vercillo is a professional writer who loves to live a balanced life. She appreciates a good work-life balance. She enjoys balance in her relationships and has worked hard to learn how to balance her finances to allow for a balanced life overall. Although she's only blonde some of the time, she's always striving for total balance. She's excited to share what she's learned with you and to discover more together along the way. Learn more about her at www.kathrynvercillo.com.