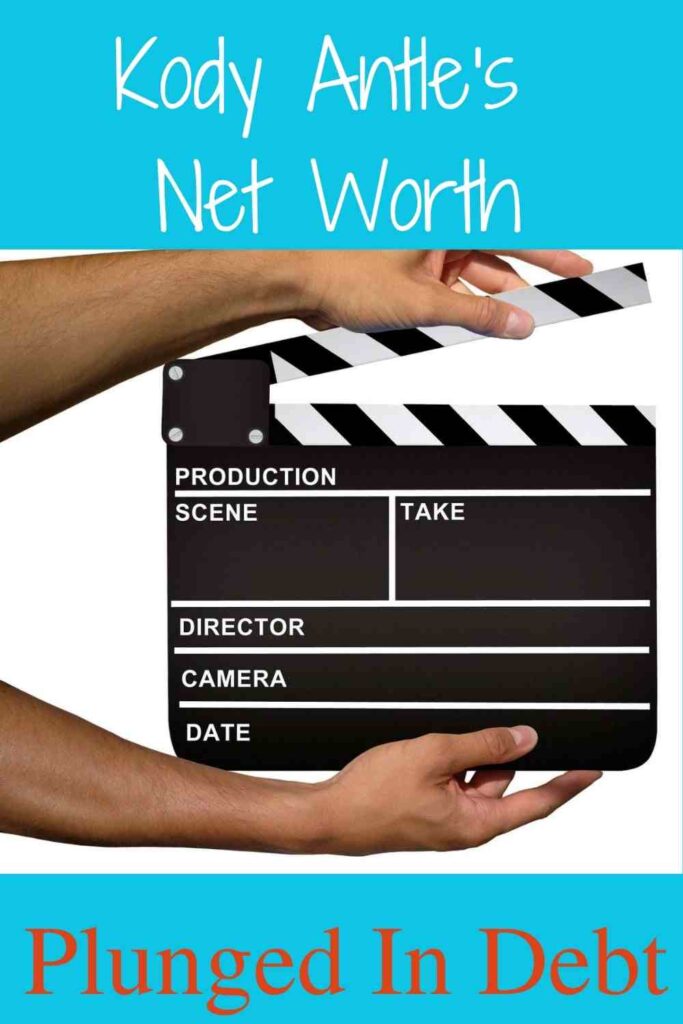 Perhaps you have known Kody Antle for years, following his social media antics where he's known as "A Real-Life Tarzan" because of his posts with wild animals. Or, perhaps you only came to know him more recently, after his dad gained attention online thanks to the Netflix hit "The Tiger King." Obviously, Kody Antle's net worth has grown as a direct result of that television series, even though he himself wasn't on it.
Who Is Kody Antle?
Kody Antle is the son of Doc Antle, one of the prominent, and most controversial figures on the "The Tiger King" series. Men's Health explains that Doc is a controversial tiger trainer. Even before "The Tiger King" he gained a lot of criticism for his treatment of animals and the way that he used them on social media. He founded The Institute for Greatly Endangered and Rare Species (or T.I.G.E.R.S.) as well as The Myrtle Beach Safari. The latter is part of Kody Antle's brand.
Whether you think that's wonderful or terrible or somewhere in between, it was simply the reality of Kody Antle's childhood. He grew up among wild animals. Reportedly, he was raised with tiger cubs in his crib. That's what led him to become known as a "real-life Tarzan," a child practically raised by animals. To this day, he'll refer to the wild animals in his videos as his sisters or other family members.
Kody Antle's Social Media Following
Kody Antle's net wort primarily comes from his work on social media. Many people simply can't resist watching the man interact with amazing wild animals. He works online under his own name as well as with the Myrtle Beach Safari brand. Here is a little bit of insight into his social media following as of late 2021:
Kody Antle's biggest account is on TikTok. He posts content with the animals and adds music. While he follows fewer than 50 accounts there, he has a following that exceeds 28 million. He has over 356 million likes for his TikTok content. Although the account is under his personal name, he uses it to specifically to market Myrtle Beach Safari.
Over on Instagram, he follows fewer than 150 accounts and has just over 300 posts. Nevertheless, he's amassed a following exceeding 4.5 million followers.
Like many other social media celebrities today, he has a less-active presence on Facebook. He follows less than ten people there. However, over 825,000 people follow him.
He does not appear to have a YouTube account under his own name. However, he's a regular presence on Myrtle Beach Safari's YouTube channel. That account has over 740,000 subscribers. An 11-minute video from 2020 called Kody Antle (Real Life Tarzan) Compilation has garnered over 5.2 million views.
His least active account is Twitter. He only follows four people and has fewer than 5000 followers there. Men's Health makes the point that people on Twitter tend to find him unfavorable thanks to "The Tiger King" controversies.
Other Recognition and Appearances
Men's Health points out that Kody Antle was featured in an episode of "Good Morning America." The YouTube clip is available online. Furthermore, he was mentioned in a 2015 "Rolling Stone" article using the Tarzan comparison.
Of course, people also know Kody from "The Tiger King." If you didn't follow the show closely, then you might have missed him, but he does make a brief appearance. He works at Myrtle Beach Safari, so he shows up as part of that. It's a small bit of attention that's mostly overshadowed by the series' focus on his dad. Doc Antle is controversial in large part because of his questionable treatment of some of the animals although the series also points out questionable activity towards young women. More recently, there's a new Netflix series called Tiger King: The Doc Antle story, that takes the accusations further. In the face of this attention, Kody's an afterthought on the series itself.
Distractify dug into these accusations, which Doc refuted. Doc said that some of the young women portrayed in "The Tiger King" series as being his girlfriends were actually Kody's girlfriends. The Myrtle Beach Safari has released their own documentary on TigerKingdom TV offering their version of the Netflix stories. In it, Doc says that he has three girlfriends on the property, each of which he's had a twenty year open relationship with.
TigerKingdom series shares that Kody has three sisters, two of whom also work at Myrtle Beach Safari. So does his wife of ten years. The new Netflix Tiger King series about Doc Antle has more information about Kody's sisters and Doc's exes.
Kody Antle's Net Worth
It's unclear exactly where Kody Antle's net worth comes from. Obviously, he's known widely on social media. Therefore, that's where he gets a lot of his money. However, his social media accounts are directly linked with Myrtle Beach Safari. Therefore, he likely also derives income specifically from this organization that his father founded.
Several sources online describe his career not as a social media star but rather as an animal trainer. Popular Net Worth says that he dropped out of school in ninth grade to focus on his career with animals. He reportedly eventually picked up some medical training as well, although we can't verify either of these claims from that site.
Furthermore, if you follow the LinkTree links in his various social media accounts, you'll see that he links to TigerKingdom TV. This is the online documentary series that refutes what they say are lies in the original Tiger King series. It's unclear whether Kody Antle's net worth is boosted at all from this particular endeavor although it certainly adds to what the public knows about his family as well as the animals featured on his social media channels. He's prominently featured in many of the videos.
We checked a variety of sources in an attempt to ascertain Kody Antle's net worth. In April 2021, Starsgab reported that the 5'10" 31-year-old was worth between $500,000 and $600,000. In contrast, FeaturedBiography.com reported in August 2021 that Kody Antle's net worth is $2 million, derived mostly from the YouTube videos. Therefore, we'd guess that he's worth about $1 million , give or take, at the current time.
If you're curious, Money Inc. puts father Doc Antle's net worth at about $10 million.
Read More:

Kathryn Vercillo is a professional writer who loves to live a balanced life. She appreciates a good work-life balance. She enjoys balance in her relationships and has worked hard to learn how to balance her finances to allow for a balanced life overall. Although she's only blonde some of the time, she's always striving for total balance. She's excited to share what she's learned with you and to discover more together along the way. Learn more about her at www.kathrynvercillo.com.