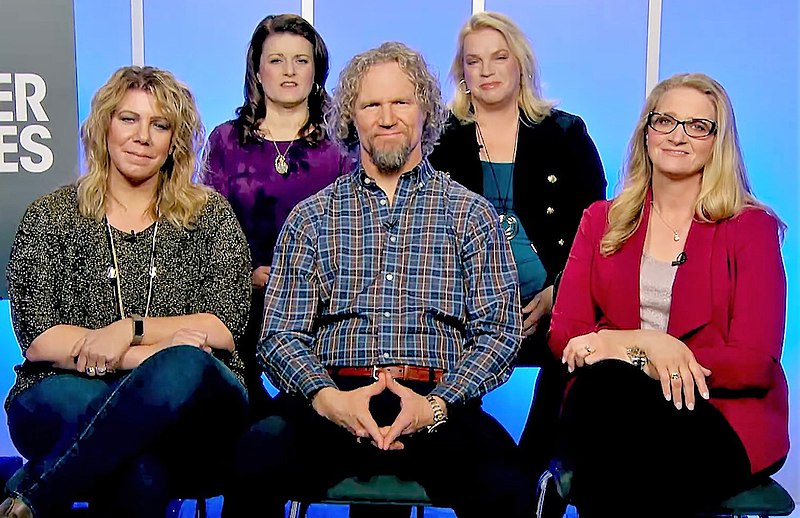 The Sister Wives cast interviewed on the Valder Beebe Show in 2019 – CC BY 3.0
American reality television personality Kody Brown is the patriarch of a polygamist family that stars on "Sister Wives," a reality series that airs on the TLC network. The show follows his polygamous family and showcases how these types of atypical families live. The popularity of the show has made Brown a household name. So what exactly is Kody Brown's net worth?
Who Is Kody Brown?
Kody Brown was born in Lovell, Wyoming on Jan. 17, 1969 to father William Winn Brown and mother Genielle Tew Brown. William was a polygamist with three wives and Kody was the ninth of his ten children. Not much is known about Kody's mother or his siblings as they have chosen to stay out of the public domain.
Kody has been "spiritually" married to four women and has 18 children, 15 of which are biologically his. One of his wives announced their split in November 2021, ending their 27 year relationship. Kody has been legally married twice.
Kody and his first wife Meri legally married in 1990 and they have one daughter, Mariah. Kody and his second wife, Janelle, spiritually married in 1993 and had six children: Madison, Savanah, Hunter, Gabriel, Logan, and Garrison. Kody spiritually wedded his third wife, Christine, in 1994 and they also have six children: Paedon, Mykelti, Truely, Aspyn, Gwendlyn, and Ysabel.
When Kody wed his fourth wife, Robyn, he obtained a legal divorce from Meri so he could legally marry Robyn and adopt her three children from a previous marriage: Aurora, Breanna, and Dayton. He then spiritually wed Meri. Christine has announced that she is leaving Kody, leaving him with three wives.
"Sister Wives" first aired in September of 2010. The show aims to "raise awareness about polygamist families and to challenge societal biases," according to statements by the family. When United States federal courts challenged Utah's polygamy laws, footage from the series was used by the prosecutors to bolster their case.
Before the show, Kody worked as the president of Das Hundhaus Firearms and Accessories and has mentioned doing online ad sales work, but now he focuses on building the family's brand and ensuring viewers are tuning in to their reality show. He has about 137,000 followers on Instagram and 135,300 followers on Twitter. He published Becoming Sister Wives: The Story of an Unconventional Marriage in 2012 and the book became a New York Times bestseller.
Kody Brown Net Worth And Assets
Kody Brown's net worth is difficult to determine due to his salary from the TLC reality show remaining undisclosed. If the amount the family makes per episode is comparable to what the families that have appeared on other TLC shows have made, it is estimated that the family would have made around $4 million over the show's 15 seasons. That amount would be split between the participants.
According to Celebrity Net Worth, Kody Brown's net worth is around $800,000. Most of that money would have been earned from the show and from his bestselling book, but he has other income streams as well. He has joined Cameo and earns money from videos made for private or commercial use. He and his wives also have an expansive portfolio of properties.
Future Effects On Net Worth
The Brown family will continue to earn income from their TLC reality series for as long as the series continues to air. The show was recently renewed for another season and there has not been many media mentions of the show being canceled anytime soon. His wives all have money of their own, coming from jobs they hold and property personally owned by them, so their decisions are unlikely to have an effect on his net worth.
What do you think Kody Brown's net worth will be in 2025? Let us know in the comments below!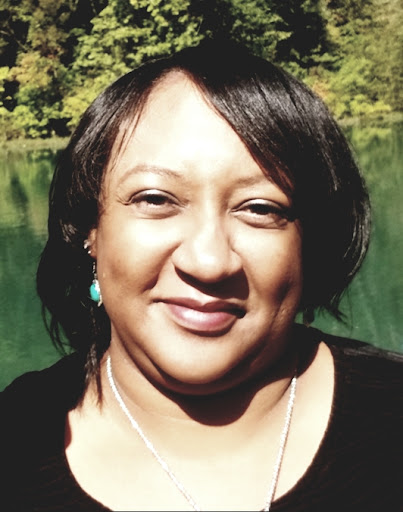 Toi Williams began her writing career in 2003 as a copywriter and editor and has authored hundreds of articles on numerous topics for a wide variety of companies. During her professional experience in the fields of Finance, Real Estate, and Law, she has obtained a broad understanding of these industries and brings this knowledge to her work as a writer.