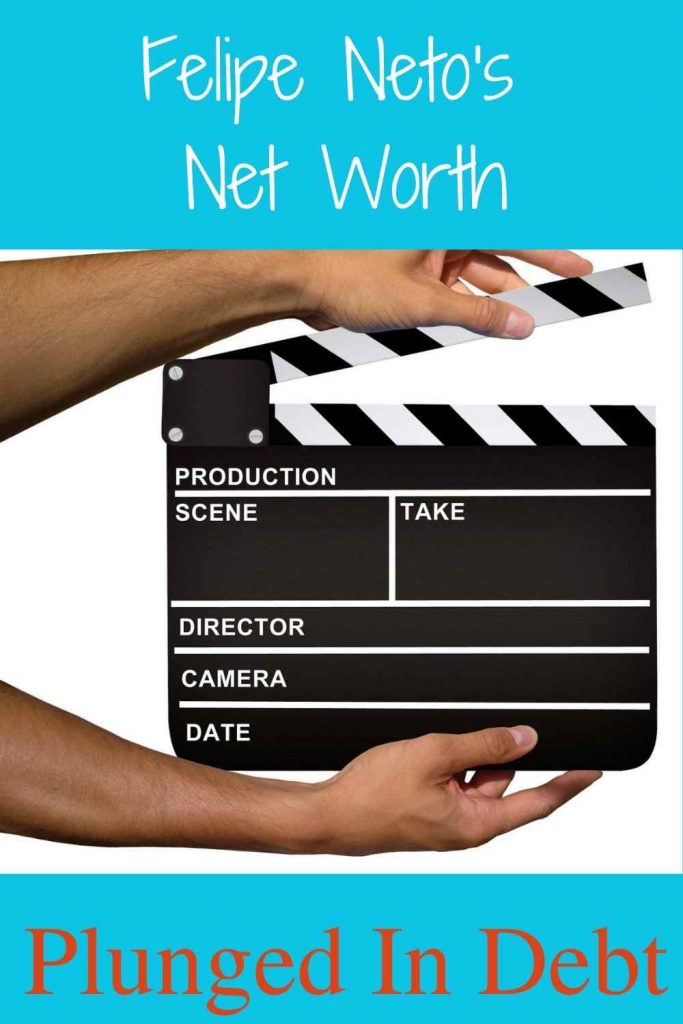 Are you obsessed with finding all of the most interesting YouTubers? If you don't just limit yourself to American YouTubers, then you can really find some unique stuff out there. For example, there's Felipe Neto. He's one of the most popular Brazilian YouTubers. He also does lots of other interesting things. Plus he's gained attention recently for his outspoken activism against Brazilian president Jair Bolsonaro. With all of that going on, what is Felipe Neto's net worth?
Who Is Felipe Neto?
The Guardian has a comprehensive article on Felipe Neto's political controversies, which we'll get into in a moment. However, it's also a good source of background information on who exactly this Brazilian YouTuber is. Neto was born in January 1988. According to Wikipedia, his full give name is Felipe Neto Rodrigues Vieira. He's the son of a secretary and a psychologist who raised him in Rio.
Once he graduated from school, he decided to try a few different creative endeavors. He studied theatre arts for example. He also began to work as a graphic designer. But it wasn't until he tried his hand at YouTube that he really hit his creative stride. He'd always liked watching American YouTubers and drew inspiration from those who shared random bits of their lives. He started on YouTube in 2006, and he has been developing his YouTube following ever since.
What Felipe Neto Does On YouTube
According to The Guardian, he started off just sharing random things about his life. He did a video about his opinions on The Twilight series, for example. He took his camera with him shopping and clubbing and shared what he saw.
Of course, he developed a sense of his own style over time. If you visit his YouTube channel today, his popular playlists include challenges, Minecraft, incredible tricks, "opening things," and dark humor. You'll find cute animals, various memes, and his opinions and reviews of all kinds of stuff.
Felipe Neto's YouTube And Other Social Media Stats
As of October 1, 2021, YouTube reports 13,775,144,618 views for the Felipe Neto channel. He has 43 million subscribers. A video he posted three days previously has 1,765,490 views. As you can guess, his videos regularly receive more than one million views each.
Neto currently has over 14 million followers on Instagram. He has approximately that same number of Twitter followers as well.
Controversial Political Activism
Felipe Neto could have just gone on creating great content and living his life. However, he was called to action to use his platform to do more. He is outspoken in his opposition to President Jair Bolsonaro, elected in 2018. Time Magazine, which named Felipe Neto one of its Top 100 Most Influential People of 2020, says that the president used social media to share false information and gain followers. Felipe Neto, already popular on YouTube, chose to take the risk of using his channel to speak out against this. Moreover, he has been vocal against other YouTubers who have chosen to remain silent during this time.
The Guardian calls Bolosonaro a far-right president. They cite some of his worst actions as a terrible response to COVID, reducing environmental protections while the Amazon forest burned around them, and celebrating "brutal dictatorship." Neto could not ignore this. In 2020 he did an influential and widely-viewed video for The New York Times about the issue. And he's faced a lot of backlash as a result.
Backlash Against Felipe Neto
In the wake of his outspokenness, social media was flooded with false reports about him including accusations of pedophilia. The social media outlets took the stuff down, but more popped up. In the meantime, his family began to receive death threats. He hired security and sent his mother to safety abroad. DW reports that he lost followers and sponsorships as a result of the hate campaign. Nevertheless, he continued to use his platform to speak directly to the followers who stuck with him.
But the problem didn't just stay online. The government went after him. They tried to charge him with corrupting minors. Apparently, in the days before YouTube had age restrictions, Neto obviously hadn't marked certain content as inappropriate for people under a certain age. Because, well, he couldn't. And the government tried to use that against him. So far, he's been able to fight the problem.
President Bolosonaro will run for re-election next year. While Felipe Neto has no intention of joining politics officially, he does continue to speak against the president.
Felipe Neto's Brother On YouTube
Felipe has a half-brother named Lucas Neto who is also active and well-known on YouTube. This Neto makes videos for kids. Together, the two brothers are recognized as, according to The Guardian at least, "some of Brazil's most famous entertainers."
Felipe Neto's Net Worth
Obviously a lot of Felipe Neto's money comes from social media. That's what he does for a living.
ParaMaker
We can't talk more about Felipe Neto's net worth, though, without making mention of ParaMaker. He founded this business in 2012, selling it in 2015. It's a business within YouTube. The Rio Times describes it as "the country's largest YouTube network with thousands of highly subscribed channels." At the time that he sold the company, he had just about 4 million YouTube followers. He wanted to refocus on creating his own creative content. As we can see, that's been a success. We could not locate information on the value of the company at the time that he sold it. However, we can assume that at least a portion of Felipe Neto's net worth comes from that sale.
Other Business Endeavors
We know that he's also had other business endeavors over time. Wikipedia reports that he had a popular food truck with his brother for a little while. However, it was a meat-baed food truck. Therefore, when Felipe Neto opted to go vegan, he decided to get out of that business.
He also appears to sell t-shirts on a site called Lolja. We assume that he has other sales, sponsorships, ad income, etc.
A Guess At Felipe Neto's Net Worth
As with all YouTubers, it's really hard to find an accurate report on Felipe Neto's net worth. There simply aren't good ways to track such diversified income. Plus, of course, he doesn't live in the United States, which adds another factor to the difficulty of the research.
Net Worth Spot reports that Felipe Neto's YouTube advertising revenue gives us a good guess of about $32.6 million in net worth. They say it breaks down to earnings of somewhere between $8 million and $15 million per year. They add, however, that with additional income, his net worth number might be over $45 million.
Statsmash, looking at Neto's recent YouTube earnings, places his net worth at about $27 million. They say that he made about $425,000 in YouTube revenue in the month of August 2021.
YouTubers.me isn't bold enough to make such a specific guess. They place Felipe Neto's net worth anywhere between $5 million and $31 million. And their estimated monthly earnings are considerably lower than Statsmash's; for August 2021 they say he earned $196,000.
So, what's your guess at Felipe Neto's true worth? We're going to guess that somewhere around $20 million might be a solid guess. We can't say for sure because the stats vary so widely across our sources. But if we weigh all of the information together, $20 million is a good middle ground guess for where he stands right now.
Read More:

Kathryn Vercillo is a professional writer who loves to live a balanced life. She appreciates a good work-life balance. She enjoys balance in her relationships and has worked hard to learn how to balance her finances to allow for a balanced life overall. Although she's only blonde some of the time, she's always striving for total balance. She's excited to share what she's learned with you and to discover more together along the way. Learn more about her at www.kathrynvercillo.com.