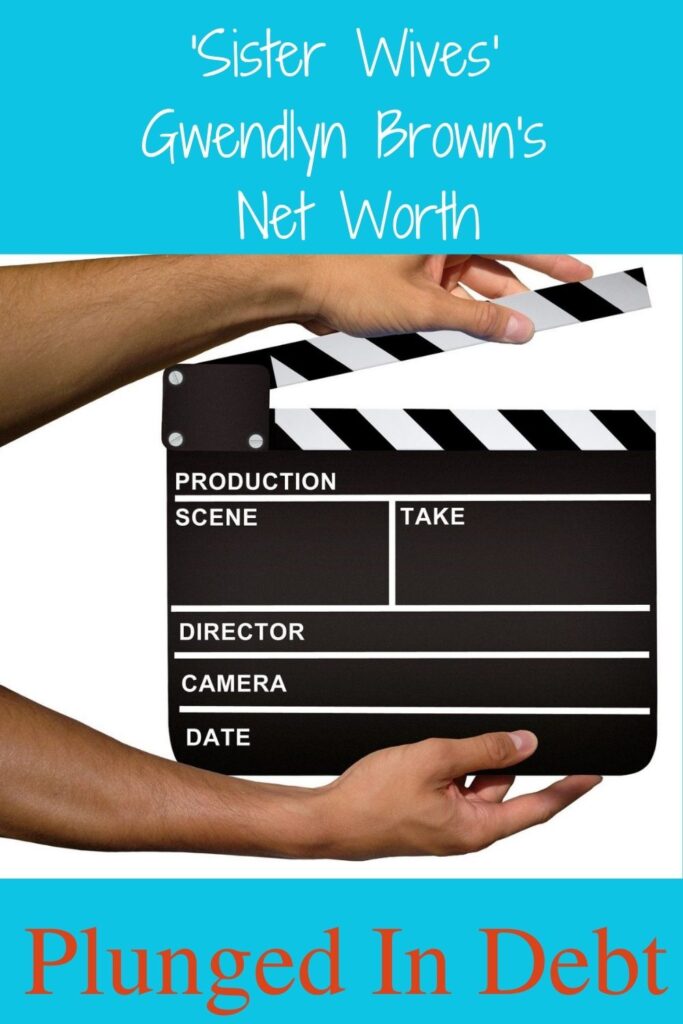 There are a lot of different members of the Brown family tree. Several of them have made headlines recently after one of the four "Sister Wives" decided to divorce the husband of the family. No one is quite sure where that leaves all of the different sister wife relationships, let alone how the kids of all the different moms are handling it. One of those kids is now-adult Gwendlyn. Recently, she's criticized her father a lot. Moreover, she's making a bit of a name for herself online. What is 'Sister Wives' Gwendlyn Brown's net worth?
The "Sister Wives" Family Tree
"Sister Wives" is a reality television show that launched in 2010 and continues to air today, having recently wrapped up its sixteenth season on air. As you might know, it's the story of a polygamous family, originally from Utah, and now in Flagstaff, Arizona after spending some years in Las Vegas.
The husband is Kody. There are four wives: Meri, Janelle, Christine, and Robyn. Meri was originally the legally married wife of Kody. The rest were spiritually married since you can't get legally married to more than one person at a time in the United States. However, Robyn came to the family with children of her own that the family wanted Kody to adopt so eventually Meri legally divorced Kody so that he could legally marry Robyn. However, he and Meri remained spiritually married.
Kody has between 1 and 6 children with each of his four wives. InTouch offers a complete family tree. He and Meri have one daughter, Mariah, who is engaged to her long-time girlfriend Audrey. He and Janelle have six kids. Daughter Maddie is married with two kids. Son Logan is engaged. He and Christine also have six kids. Two of the daughters are married, and one of those is currently pregnant. Kody and Robyn have five kids; three of those are from Robyn's first marriage.
Christine and Kody's Divorce
In recent years, America has watched the Brown family unraveling in a variety of ways. For example, Meri felt estranged from the family, fell in love with a catfish, and eventually came back to the family. However, her relationship with Kody never became anything more than an amicable friendship after that, even though she would like to resume their marital relationship.
Pandemic
COVID-19 hit the family hard in terms of figuring out how to quarantine and keep everyone safe. Many of these children re adults or near-adults now. And not all of the wives agreed on the super-stringent rules that Kody wanted to follow. The four mothers of the family all live in separate homes and Kody moves between them. So, it all became a big mess, which was the primary subject for the most recent season or two of the "Sister Wives" television show.
Divorce
Towards the end of the most recent season, we see Kody and Christine's relationship fall apart after 25 years of marriage. He basically tells her he just wants a non-intimate friendship with her. She had seen Meri go through that, and she didn't want the same for herself. So, she has made the difficult decision to leave her husband, which she announced online in November 2021. They were spiritually married, so there's no legal proceedings for the divorce. She doesn't consider herself a part of the same church and therefore doesn't see the need for a religious separation either. For her, the marriage is completely over.
It's unclear exactly how this affects the family tree. She was the mother figure how physically raised most of Janelle's children, since Janelle was a work-out-of-the-home mom. She's close to a lot of them. She's obviously got relationships of varying closeness with each of her sister wives. It's complicated. But time will tell.
Who Is Gwendlyn Brown?
So, that brings us to Gwendlyn. Kody and Christine have six children together – a son named Paedon and five daughters. Gwendlyn is the middle daughter. ScreenRant explains that Gwendlyn Genielle Brown, born October 15, 2001, is the 11th-born of Kody's 18 children. She was eight years old when the show began airing, so the world has seen her grow up on television, for better or worse.
Gwendlyn's Politics
Each of the family's children are unique, of course, and have a diverse range of socio-political vi
ews. Some keep those mostly private while others, like Gwendlyn, are very outspoken. Gwendlyn came out as bisexual a couple of years ago. She's used her social media platforms and reality TV celebrity status to shower her support for the LGBTQ+ community as well as for the Black Lives Matter movement. She has almost 70,000 followers on Instagram where her bio reads "queer . autistic . sexy" and "Black Lives Matter." She has butt heads over these things with father Kody over the years.
Gwendyln's Personal Life
Their recent issues, however, are all personal. She didn't agree with the way that his choices helped separate the family during the pandemic. ScreenRant shares how she's publicly spoken out about her father's treatment of the family overall and of her mother, Christine, in particular. In recent weeks, she poked fun at her father by sharing with the world that if you Google his name it describes him as "Christine Brown's ex-wife," a testimony to how the world, perhaps, and her children, in particular, side with their mom in this situation.
In terms of her own relationships, Gwendlyn, like almost all, if not all, of her siblings, decidedly does not want to be in a polygamous marriage herself. She identifies as bisexual and there are social media rumors about a current girlfriend, but nothing is confirmed.
What Is 'Sister Wives' Gwendlyn Brown's Net Worth?
With such a complicated family tree, it's hard to get clear information about any of the Brown family's net worth. One of the interesting things we saw in recent seasons was that Kody and the four wives bought a plot of land together in Flagstaff, which they were dividing into five different lots. Each wife would get her own lot, which she could theoretically sell to support herself and her kids in the future. The lots haven't been built on, yet, and Christine has actually moved to Utah to be with her oldest children. Will she sell her portion of the land?
What Are The Browns Worth?
In 2019, we reported that the Brown family as a whole was worth about $1.6 million. This included:
Kody Brown: $800,00
Meri Brown: $400,000
Janelle Brown: $400,000
Meri runs a bed and breakfast. Janelle runs a real estate business. Robyn's been involved with various business endeavors as well. At that time, we noted that the family as a whole had only earned about $3 million in nearly a decade of being on television. For an individual, that would be a lot. For a family of 23 people, it's much less so.
As of late 2021, InTouch reports that Meri, Janelle, and Christine have a net worth of about $400,000 each while Robyn's is a bit higher at $600,000.
What Is 'Sister Wives' Gwendlyn Brown's Net Worth?
It's a lot tougher to determine 'Sister Wives' Gwendlyn Brown's net worth, or that of any of the Brown children, for that matter. InTouch estimates that the Brown family earns between $25,000 and $40,000 per episodes. However, we have no way of knowing how the family divides that up. Is it split evenly between Kody and the four wives? Do they give a certain percentage to each child? Do the adult children like Gwendlyn earn money from the shows? It's all quite unclear.
We do know that Gwendlyn has done some "regular" work outside of reality tv. She got a seasonal job cooking for a tourist spot a couple of years back, a typical job for someone her age. So, our best guess is that her personal net worth is low, but that she has her family support as needed.
Read More:

Kathryn Vercillo is a professional writer who loves to live a balanced life. She appreciates a good work-life balance. She enjoys balance in her relationships and has worked hard to learn how to balance her finances to allow for a balanced life overall. Although she's only blonde some of the time, she's always striving for total balance. She's excited to share what she's learned with you and to discover more together along the way. Learn more about her at www.kathrynvercillo.com.