American RuPaul is an actor, author, drag queen, model, salk show host, and singer-songwriter. He is most well-known as the host of RuPaul's Drag Race and is widely considered to be the most commercially successful drag queen in the United States. So, what exactly is RuPaul's net worth?
Who Is RuPaul?
RuPaul Andre Charles, who just goes by RuPaul, was born in San Diego, California, on November 17, 1960 to mother Ernestine "Tony" Charles. When his parents divorced in 1967, he and his three sisters lived with their mother. At 15 years old, RuPaul moved to Atlanta, Georgia, with his sister Renettea to pursue a career as a performer.
In the 1980s, RuPaul was a struggling filmmaker and musician. He also worked as a backup singer and alongside an iconic drag queen, Vaginal Davis. His first break came in 1989, dancing in the music video "Love Shack" by the B-52s as an extra. Today, RuPaul makes public appearances as both a male and in drag and has shown indifference for gender pronouns used to refer to him.
In 1993, RuPaul recorded the album Supermodel of the World, which was released through the Tommy Boy label. His hit single "Supermodel (You Better Work)" and its accompanying music video were a huge success on MTV channels, reached No. 2 on the Billboard Hot Dance Music/Club Play chart, and peaked at No. 45 on the Billboard Hot 100. Since then, the recording artist has released more than a dozen studio albums, including his most recent release, You're a Winner, Baby, in 2020.
The popularity of his music led to RuPaul being signed to a modeling contract for MAC Cosmetics in 1994, making him the first drag queen with a major modeling contract. He also made history as the first drag queen on the cover of Vanity Fair and Fortune named him the world's "most famous drag queen." In 2013, he released his makeup and unisex fragrance line Glamazon with Colorevolution. In 2019, he released the Mally X RuPaul Color Cosmetics Collection in partnership with Mally Beauty.
RuPaul is best known for hosting RuPaul's Drag Race, which premiered on Logo TV in 2009 and moved to VH1 in 2017. The show is currently in its 15th season. He also has a producing credit on the show and is an executive producer and creator on Drag Race's spinoffs. He has also been a talk show host and a game show host, has hosted sketch comedy show Saturday Night Live, and has written an autobiography titled Lettin' It All Hang Out. For his efforts, he has won eight Emmy Awards.
RuPaul identifies as gay and is married to husband Georges LeBar. They have been together since 1994 after first meeting at the Limelight nightclub in New York City. They officially married in January 2017. LeBar is a painter and a ranch owner.
RuPaul's Net Worth And Assets
According to Celebrity Net Worth, RuPaul's net worth is estimated to be around $60 million. In 2013, RuPaul was earning $50,000 per episode on Drag Race, or about $700,000 a year. However, that was when the show was on Logo TV and his salary since the move to VH1 has not been disclosed. RuPaul's net worth also includes money made from other projects, such as his makeup and fragrance lines, album sales, and the sales from his books.
RuPaul also owns a considerable amount of property. He owns a 10,000 square-foot mansion in Beverly Hills worth $13.7 million, a $600,000 condo in West Hollywood, California, and a $350,000 apartment in New York City that has surely increased in value in the 25 years since he bought it.
Future Effects On Net Worth
RuPaul appears to be living his best life and won't be stopping anytime soon. He seems to have a knack for taking control of every opportunity that has come his way and has been adept at using his charisma to advance his business interests.
What do you think RuPaul's net worth will be in 2025? Let us know in the comments below!
What is Lauren and Cameron Hamilton's Net Worth?
What is RHOP Mia Thornton's Net Worth?
What Is Outdaughtered's Danielle Busby's Net Worth?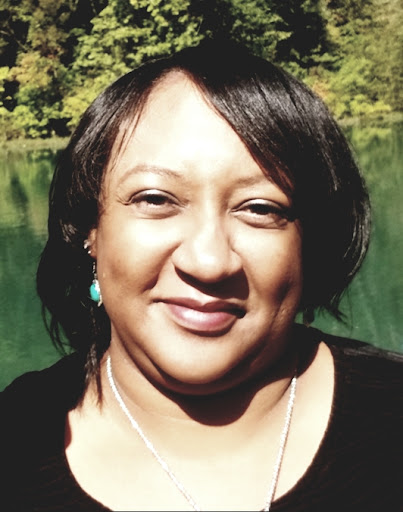 Toi Williams began her writing career in 2003 as a copywriter and editor and has authored hundreds of articles on numerous topics for a wide variety of companies. During her professional experience in the fields of Finance, Real Estate, and Law, she has obtained a broad understanding of these industries and brings this knowledge to her work as a writer.