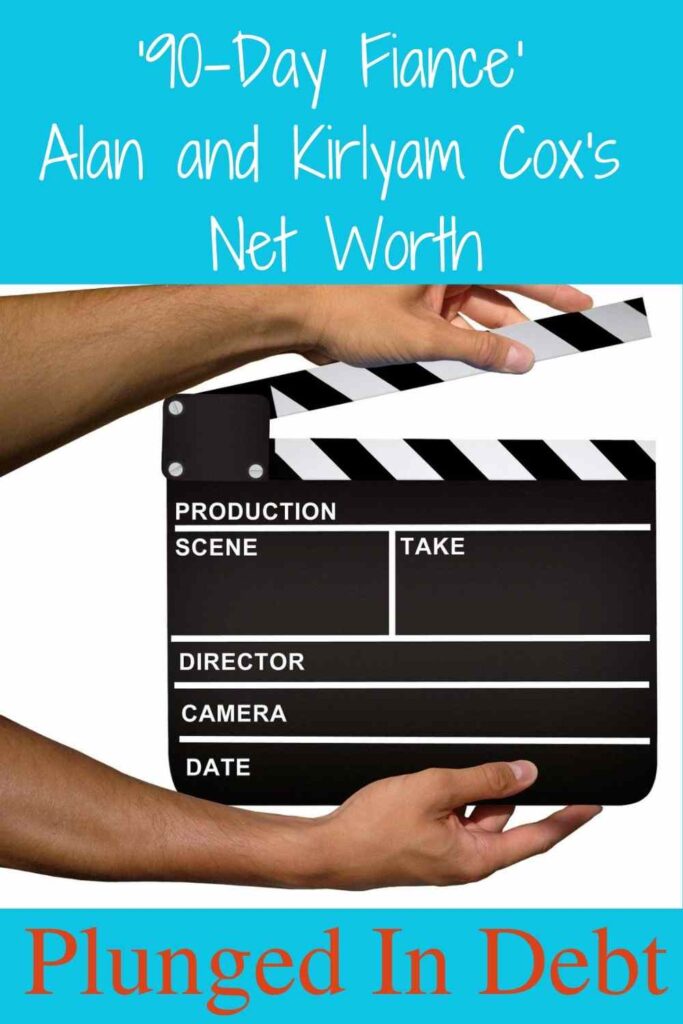 Reality television relationships are complicated. Of course, all relationships are complicated. But playing out your relationship drama for all the world to see adds an extra layer of difficulty. The stars of 90 Day Fiance are already dealing with a lot of relationship stressors. After all, they're from different cultures, they use marry quickly to obtain their visas, and then there's that element of television filming. Many of them don't make it as a couple. However, some day, including a couple from the very first season of the show. What is  '90-Day Fiance' Alan and Kirlyam Cox's net worth and what are they doing today?
90 Day Fiance TV Show
If you aren't familiar with this popular reality television show, here's basically how it works:
It features couples that live in different countries, one in the United States and one elsewhere.
They are in a relationship, usually having spent only a very small amount of time in person with one another.
The person from the other country comes to the United States on a 90-day visa.
During that 90 days, the couple must marry, or else the individual has to return home due to visa regulations.
The television show follows them along the 90-day journey, documenting their ups and downs, and their wedding if they end up having one.
There are many 90 Day Fiance spinoff shows. For example, "The Other Way" features couples in a similar situation except that the person in the United States moves to the other country instead of vice versa. The show has many updates and follow-ups. For example, The Single Life features people whose relationships didn't work out the first time and now they're single and dating again. So, whether or not they've made it as a couple, viewers often get to see how their lives are turning out.
Who Are '90-Day Fiance' Alan and Kirlyam Cox?
90 Day Fiance first aired in 2014. Therefore, we've seen eight seasons of the show so far, following many couples along their journeys. (Each season features multiple couples.) Alan and Kirlyam Cox were featured on the very first season of the show. The couple is still together today.
They Met When She Was a Child
Many of the 90 Day Fiance couples originally met online. However, the story for these two is a bit different. Alan is several years older than Kirlyam. When he was 20, he went to Brazil on a Mormon missionary trip where he met Kirlyam and her family. She was a tween at the time. Nothing untoward happened, and they didn't speak again for years after he returned to the United States.
However, they reconnected again at a mutual friend's wedding in Brazil when Kirlyam was 19. At that time, they fell in love. They were engaged to be married the following year. And thus began their journey with 90 Day Fiance.
Their Shared Values Might Have Held Them Together
The couple is Mormon and it's possible that their shared faith helped hold them together through the difficulties of a cross-cultural marriage. They certainly faced their challenges. For example, when Kirlyam first arrived in the United States, she wanted to try working as a model. Alan had problems with that, and eventually she decided not to. Their shared values could have helped them to navigate these tricky waters better than perhaps some other couples would. Whereas many of the 90 Day Fiance couples come from extremely different backgrounds, these two had a lot in common.
Separation During Pandemic
The couple had to endure a bit of a physical separation during the pandemic. Kirlyam was spending time in Brazil and got stuck there as a result of the pandemic restrictions. Their son Liam was with her at the time. However, the couple managed to stay strong through that challenge as well. By this time, they had several years of marriage behind them, providing a strong foundation for the separation. Many fans of the television show say that they're the strongest, sweetest couple, the ones with the least conflict and the best likelihood of staying together for a lifetime.
'90-Day Fiance' Alan and Kirlyam Cox's Children
The couple brought their first child, Lia, into the world in 2017. Their second child, Enzo, was born in June 2021. The family lives together in the United States today.
'90-Day Fiance' Alan and Kirlyam Cox's Net Worth and Income
Obviously, much of '90-Day Fiance' Alan and Kirlyam Cox's net worth comes from their reality television experience. They earned income from the show itself during that first season. They've also appeared on many follow-up shows and spinoffs over the years, further contributing to their shared wealth. However, in more recent years, they've decided not to continue to participate in the show. They felt like it had moved in a different direction than what they had and that it was time for them to move on.
How Do Alan and Kirlyam Cox Earn Money?
Like many other reality television shows, the couple earns some money from social media, celebrity promotions, etc. However, they don't focus their energy on this as much as many other television celebrities do. For example, Kirlyam has a YouTube channel with about 36K subscribers. However, she hasn't posted anything in the past few years. Her Instagram account has 258K followers, but she typically only posts a few times per month.
So, where does '90-Day Fiance' Alan and Kirlyam Cox's net worth come from then? According to Nicki Swift, Alan earns the family's income through his work as photographer and videographer. He has a production company called 0907 Productions through which he does that work. He also works as "a photo-simulation specialist and project manager." He reportedly even supplemented TLC's footage with his own during that first season of the show. Kirlyam is a stay-at-home of their two sons.
What Is' 90-Day Fiance' Alan and Kirlyam Cox's Net Worth?
So, what is the couple actually worth? They have actually chosen to be very private about their finances. Most reports online place their net worth at somewhere between $10K and $100K. It's hard to believe that it would be as low as $10K. A photo simulation specialist typically earns a six figure income in the United States. Combined with their reality television work, it seems like they would have been able to save more than that at this point in their lives. However, there's really no specific way to know since they've opted to keep that information to themselves.
Read More:

Kathryn Vercillo is a professional writer who loves to live a balanced life. She appreciates a good work-life balance. She enjoys balance in her relationships and has worked hard to learn how to balance her finances to allow for a balanced life overall. Although she's only blonde some of the time, she's always striving for total balance. She's excited to share what she's learned with you and to discover more together along the way. Learn more about her at www.kathrynvercillo.com.