Americans Deon and Karen Derrico are famous reality TV stars, but they have also had other occupations. Deon lists his occupations as an actor and real estate investor, while Karen considers herself an entrepreneur. They are best known for appearing on the TLC reality series Doubling Down With the Derricos with their 14 children. The Derrico family requires a lot of everything, so fans want to know "What exactly is Deon and Karen Derrico's net worth?"
Who Are Deon and Karen Derrico?
Deon Derrico was born on Sept. 16, 1970, to parents Marian and Eddie Derrico in Detroit, Michigan. There is no information publicly available on whether he has any siblings. He graduated from Detroit's Cooley High School and was reportedly interested in acting while young. He had a role in the 2009 project Duress, but he was uncredited.
Over the years, Deon has taken on multiple projects. Early in his career, he worked as a chef, bus driver, hairstylist, and salon owner. Today, he is a real estate investor who flips and restores properties. In 2010, Deon became the CEO of the Derricodew Corporation, a property management company. He also founded a talent/production company called Deon Derrico Entertainment, Inc.
Karen Derrico was born Karen Evonne Carter in Kingstree, South Carolina on February 26, 1980. Little public information is available about her parents and it is not clear if she has any siblings. She graduated from Kingstree Senior High School, but other details regarding her academic credentials have not been made public. She worked at a daycare center after graduating and eventually became a flight attendant.
Karen met Deon through her work as a flight attendant. The couple married in 2002 and had their first child in 2006. Today, the couple has 14 children and live in Las Vegas. All of the children, which includes quintuplets, triplets, and two sets of twins, were born naturally, without IVF.
All of the kids' names start with the letter "D": Darian (born 2006), Derrick (born 2011), Dallas and Denver (born 2012), Deniko, Dariz, Deonee, Daician, and Daiten (born 2013), Diez and Dior (born 2018), and Dawsyn, De'Aren, and Dyver (born 2019). The couple lost a son named Carter shortly after birth in 2018.
TLC has documented the ups and downs of Deon and Karen Derrico's family in their reality series Doubling Down with the Derricos since 2020. The series follows the day-to-day adventures of the family and the challenges of raising four back-to-back sets of multiples. The reality show, which premiered on Aug. 11, 2020, is now signed for a fourth season.
Deon and Karen Derrico's Net Worth And Assets
Deon and Karen Derrico's net worth is impressive. Deon has an estimated net worth of $6 million, while Karen has an estimated net worth of $500,000. While the exact payout for the TLC stars is unknown, after three successful seasons, the cast of a TLC reality show typically receives between $7,000 and $10,000 per episode. After that, the base pay rises to about $25,000 per episode.
Deon also reportedly makes a considerable income from his real estate endeavors and his entertainment business. The Derricos currently live in a four-bedroom, three-bathroom home in North Las Vegas, Nevada. The home is frequently shown on the family's reality show, as that's where most of the action unfolds.
Future Effects On Net Worth
Deon and Karen Derrico's net worth is a reflection of the hard work they put in to secure their family's future. It is reasonable to assume that the family will continue seeing success in the future. If their series remains successful, we might be seeing the Derricos for many more years.
What do you think Deon and Karen Derrico's net worth will be in 2025? Let us know in the comments below!
What Is Outdaughtered's Danielle Busby's Net Worth?
What Is Sweet Home Sextuplets' Courtney Waldrop's Net Worth?
What Is Sister Wives Kody Brown's Net Worth?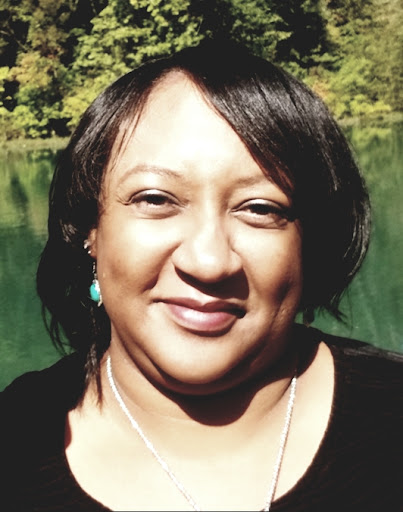 Toi Williams began her writing career in 2003 as a copywriter and editor and has authored hundreds of articles on numerous topics for a wide variety of companies. During her professional experience in the fields of Finance, Real Estate, and Law, she has obtained a broad understanding of these industries and brings this knowledge to her work as a writer.