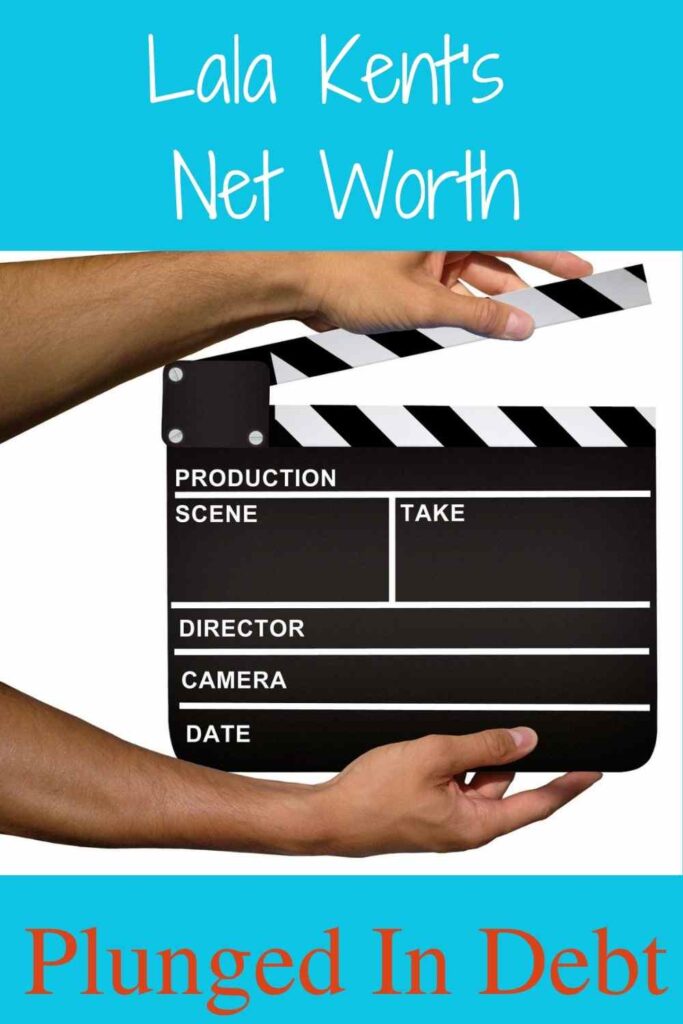 Lala Kent is an actress and television star best known for playing herself on the reality TV series "Vanderpump Rules." She was romantically linked to film and television producer Randall Emmett with whom she had a child last year. However, they ended their engagement and separated recently, and she is reportedly now dating other people. What is Lala Kent's net worth?
Who Is Lala Kent?
As aforementioned, the actress is best-known for her role on "Real Housewives" spinoff "Vanderpump Rules." The series has been on the air, on the Bravo network, since 2013. Lala began making recurring appearances in Seasons 4 and 5. She then became a main cast member starting in Season 6. This has continued through the most recent season, 2021's Season 9.
Lala Kent Childhood
Lala Kent wasn't born Lala Kent. She was born in Salt Lake City, Utah as Lauren Birmingham in 1990. She began acting later under the name Lauryn Kent, before ultimately becoming Lala Kent.
Nicki Swift reports that Lauren's family wasn't Mormon, and that she was often bullied in the Mormon-heavy area where she grew up. However, she found her tribe in the theatre classes and started acting at a young age. She is very close with her mother and younger brother. She was close to her father, too, although he passed away in recent years.
She began spending time in LA as soon as she was out of high school, although she didn't move there full-time until she was 23. She started appearing on "Vanderpump Rules" at the age of 25.
Lala Kent Personal Life
In her early twenties, Lala Kent dated football player Carter Hoffman. After they split up, she dated around. Shortly after beginning work on "Vanderpump Rules," she began dating Randall Emmett. They kept their relationship secret for about two years. Then they went public. They had an on-again off-again relationship that the press has eaten up. In 2021, the engaged couple gave birth to their daughter Ocean.
However, the relationship wasn't fated to last. They separated by the end of 2021. People reports that she has started going on dates again. However, she doesn't want to focus her energies on a man. She wants to grow her business, which is primarily a beauty brand, and raise Ocean. She wants more kids in the future, but doesn't necessarily feel that she needs to be attached to a man to make that happen.
Where Lala Kent's Net Worth Comes From
Here is some information on Lala Kent's work history, acting credits, and where she earns income from.
Modeling
Lala Kent initially began earning money primarily for her work as a model.
SUR Hostess
Vanderpump Rules has a restaurant called SUR (for sexy, unique restaurant). It's featured in the show, as is the staff. Lala Kent is a hostess in the restaurant. Presumably the staff earns money for their work in addition to the money they earn from the show that films this work.
Vanderpump Dog Foundation
There's also the Vanderpump Dog Foundation, an LA-based animal rescue that focuses on helping rescue dogs from the meat industry in China. Lala Kent is a volunteer for this organization. Her mom works for the Humane Society and Lala started volunteering as an animal activist long before she became a "Vanderpump Rules" star.
Other Acting Credits
In addition to the roles she plays as herself, such as those on "Vanderpump Rules" and also appearances on other "Real Housewives" shows, Lala Kent has 16 IMDB acting credits to her name. Many of these are under the name Lauryn Kent, starting with a 2009 appearance in the film "Reflections in the Mud." It was a few years before her next appearance, a music video in 2013. Then she started gaining more regular work in the industry including:
Four roles in 2014/2015
One role in "The Row" in 2018; she played the lead in this film
Three roles in 2019, which was when she started accepting roles under the name Lala Kent
Three roles in 2020
Two roles in 2021
Her most recent roles were as Elva in "American Traitor: The Trial of Axis Sally" and as Billie Jean in "Out of Death." IMDB doesn't currently have her listed in pre-production or production for any upcoming 2022 roles, but we're keeping an eye out.
She Sings, Too
Although this isn't a huge part of Lala Kent's net worth, IMDB reports, "Lala's hit single Boy reached #1 in the Electronic genre on iTunes in 2018."
Social Media and Merch Sales
Like many reality television celebrities, Lala Kent has taken advantage of the opportunities available to her to promote products for money. She uses her social media channels as an influencer and she also has a .
Additionally, she has her own website where she sells branded hoodies, joggers, tote bags, and more. She also more recently introduced the Give Them Lala baby brand for baby clothing and accessories.
Give Them Lala Beauty
In terms of merchandise sales, the majority of Lala Kent's net worth comes from her beauty brand. Various sources call her a "beauty mogul." The Give Them Lala Beauty brand includes both makeup and skin products. You can find these together on the separate but separately on social media under hashtags #givethemlalabeauty and #givethemlalaskin.
Autobiography
Some of Lala Kent's net worth also comes from her book sales. Her book, "Give Them Lala," came out in May 2021. It's available for sale through major channels such as Amazon, as well as through her own website. It's available as hardcover, Kindle, and audio book. In April 2022, the paperback version will also become available for purchase.
As you can see, she has diversified her income, which is such a critical component of wealth building.
What Is Lala Kent's Net Worth?
We turned to Celebrity Net Worth as our favorite reporter on this topic. According to them, Lala Kent's net worth is approximately $2 million. Notably, at the time they wrote that, they reported that she had three quarter of a million followers on Instagram. However, if you check her stats today, she's almost one million more than that. Since she makes her money in large part by marketing her book, podcast, beauty products, and baby line through social media, we suspect Lala Kent's net worth might actually have grown since that reporting.
Read More:

Kathryn Vercillo is a professional writer who loves to live a balanced life. She appreciates a good work-life balance. She enjoys balance in her relationships and has worked hard to learn how to balance her finances to allow for a balanced life overall. Although she's only blonde some of the time, she's always striving for total balance. She's excited to share what she's learned with you and to discover more together along the way. Learn more about her at www.kathrynvercillo.com.